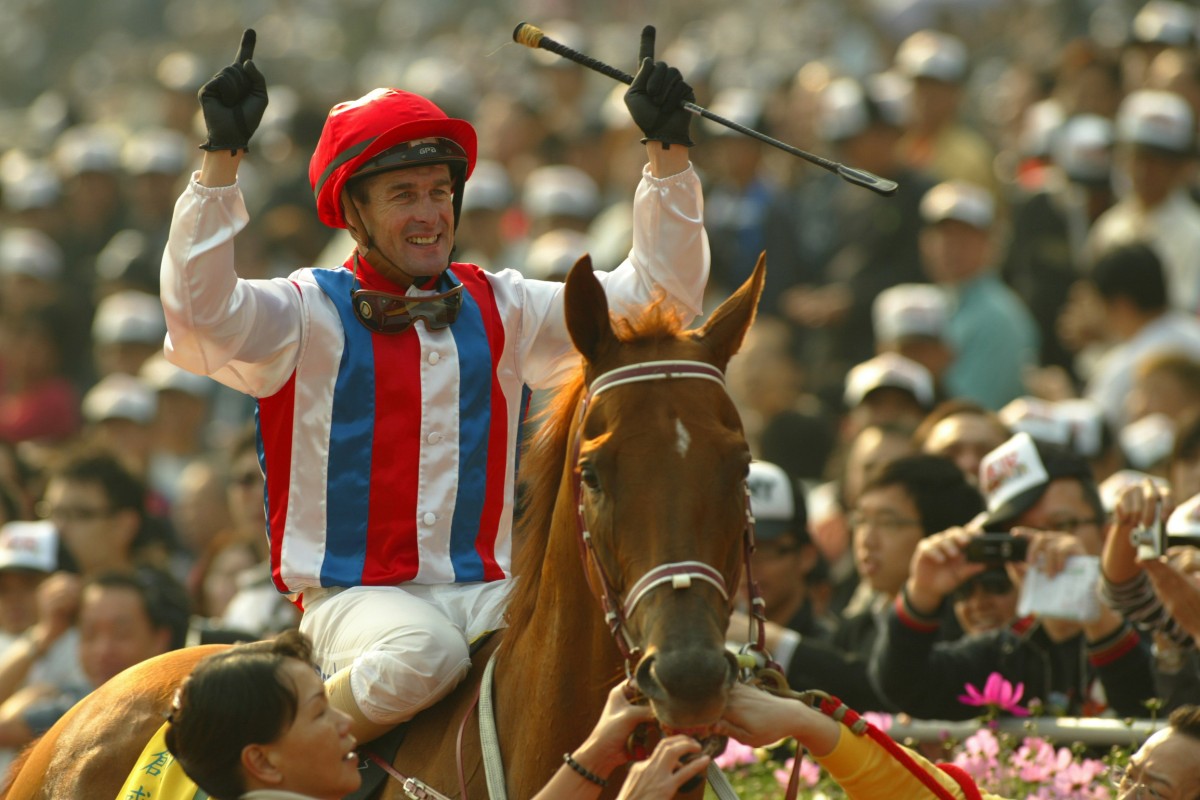 The Hong Kong Sprint has been graced by some of racing history's great speedsters in the 20 years since it was afforded Group One status and for the most part they have delivered when it has come time to take to the big stage.
Think back to the double wins of local champions Silent Witness (2003, 2004), Sacred Kingdom (2007, 2009), Aerovelocity (2014, 2016) and Mr Stunning (2017, 2018), or to the imposing presence that was Japanese raider Lord Kanaloa when he came, saw, and conquered – also twice (2012, 2013).
Then was the sheer and visceral thrill of the pace that was poured on by Absolute Champion back in 2006 when he left even the great Silent Witness in his wake, clocking a race-record 1:07.80 for the 1,200m.
But what about the time when a five-year-old gelding with Class Two form beat the best sprinters on the planet at odds of 66-1 – the longest-priced winner the race has had and a result that still has the winning trainer scratching his head and searching for reason.
"He was just making up numbers," laughs John Moore when he thinks back to Inspiration and to the 2008 edition of the big race.
"It was a major shock because up to that time the horse had been a disappointment, given its breeding and what we'd seen at the track. But it just shows you what that horse had in him, given the right race conditions and the right ride – and Darren Beadman produced one of the greatest rides."
Inspiration had been a Moore pickup from Australia at around A$400,000 – a splurge that reflected his breeding (Flying Spur-La Bamba) – but "far cheaper than you'd pay today", Moore says.
"He was a beautifully bred fellow, and of course we'd got him ready in Australia," recalls Moore. "He'd shown plenty of ability from the start. The problem with this one was his demeanour.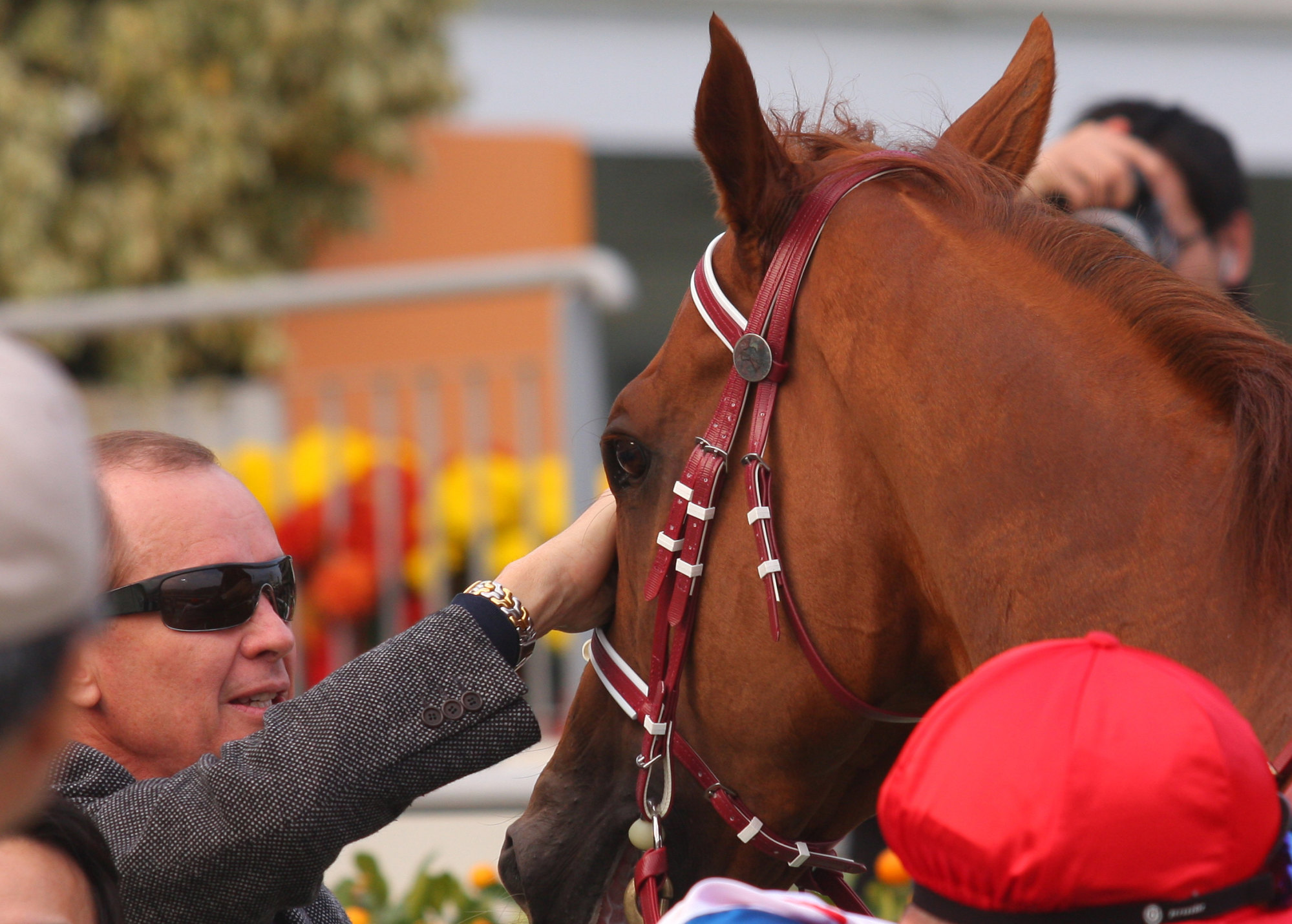 "To be honest he was disappointing, both for the type of horse we were looking at, and for what he'd shown us on the track. Coming into that season he'd not won for a while."
It seems Inspiration was also a bit of a beast in the box and he wasn't too keen on being around other horses come the running of his races.
Coming into the 2008-09 season, Inspiration hadn't saluted for 18 months – back to the tail end of a four-win 2006-07 campaign that had started with a victory on the dirt and culminated in Inspiration saluting over the Happy Valley 1,200m in Class Two.
Sure, there was a first-up win in 2008-09 – again at the Valley – and Moore, at that stage in the horse's career, had the prize money ticking over nicely.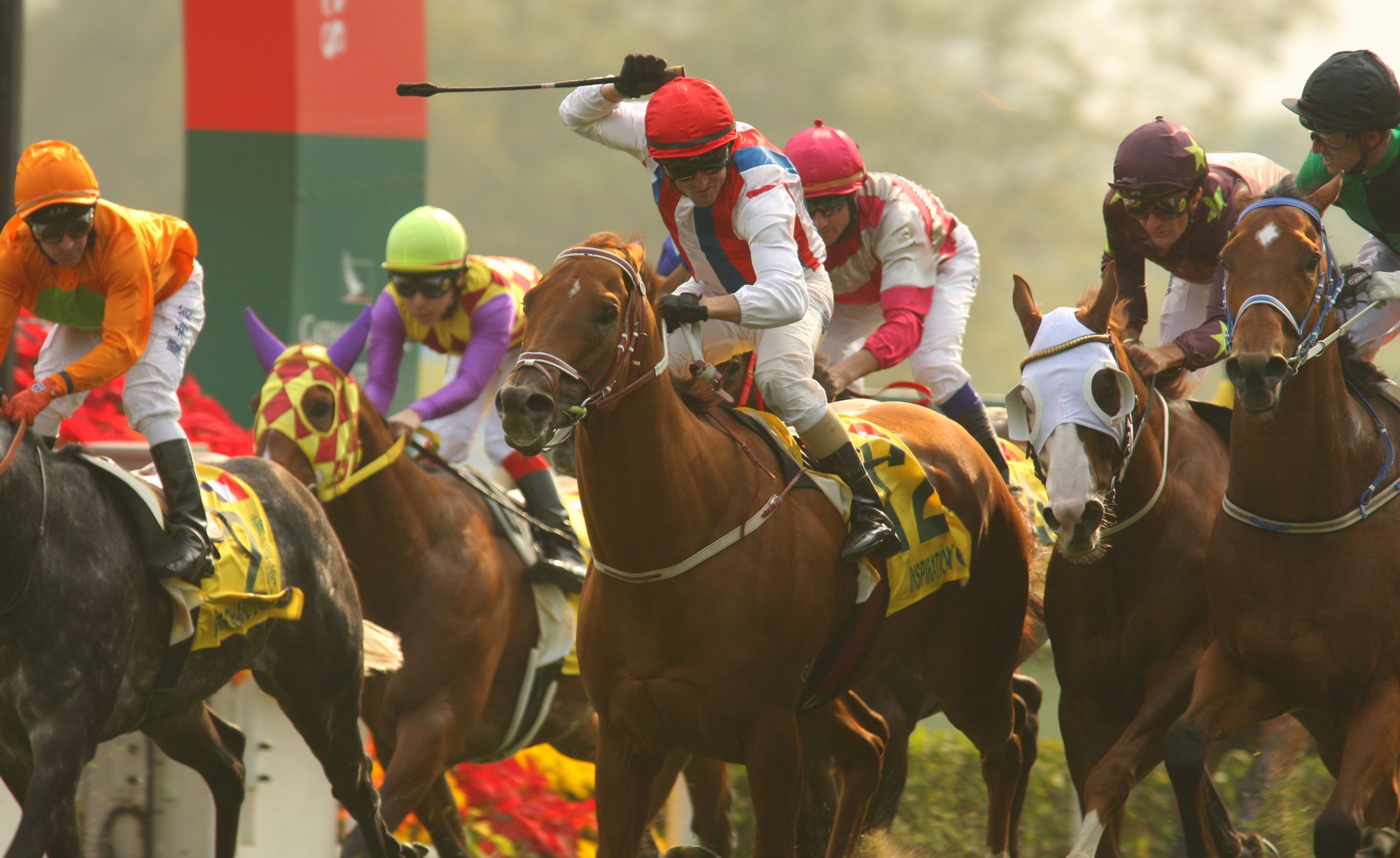 But there were no real grand plans for assaults on any of the city's major races – especially after Inspiration had been a lacklustre three-length seventh in the Sprint Trial three weeks before the internationals. And then a call came through, right out of nowhere.
"They'd had a scratching or something and [then head of international races, sales, and development] Mark Player said 'would you consider running in the Sprint?'," says Moore. "He was coming off that seventh but I said to the owner, 'why not?' To be honest, I didn't give the horse a chance."
The buzz going into the race was all about the baldy-faced flying machine Apache Cat.
Australian trainer Greg Eurell had brought the gelding to Hong Kong on the back of a 2008 campaign that had included five Group One wins in a row, and his work going into the Sunday had simply steeled the resolve of punters, who sent the Aussie raider out at $1.9.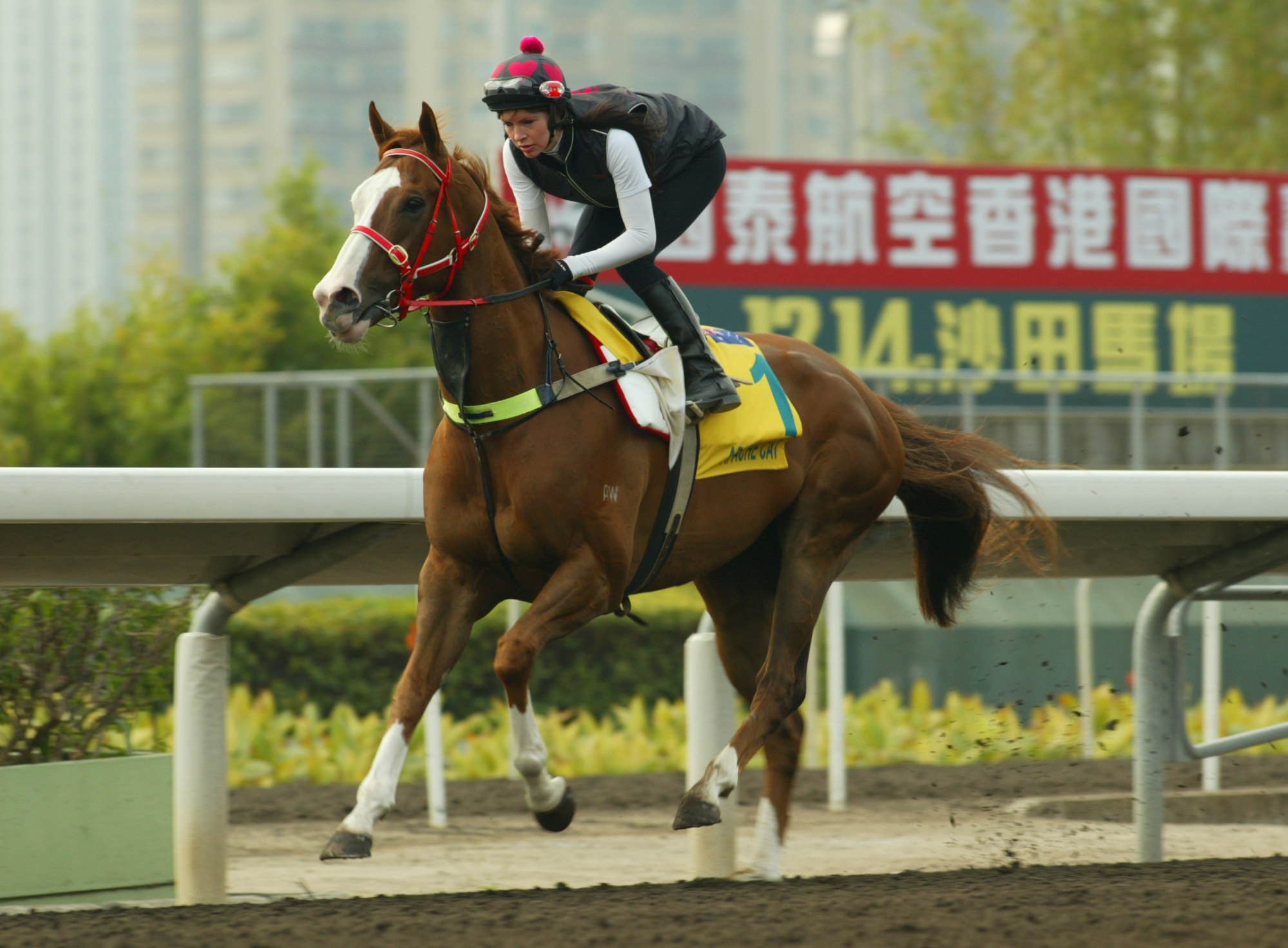 In the ring before the race, Moore turned to Beadman and, well, he didn't really have that much to say.
"I'd be lying if I said I had a plan for them other than to keep the horse out of trouble," laughs Moore.
It wasn't much advice – but not much proved more than enough. Beadman took the sit behind Apache Cat early, one off and travelling, and then peeled out with the favourite as they headed for home.
Thing was, Corey Brown on Apache Cat decided to go back in, and they started to struggle, while Beadman and Inspiration went wide, and they flew.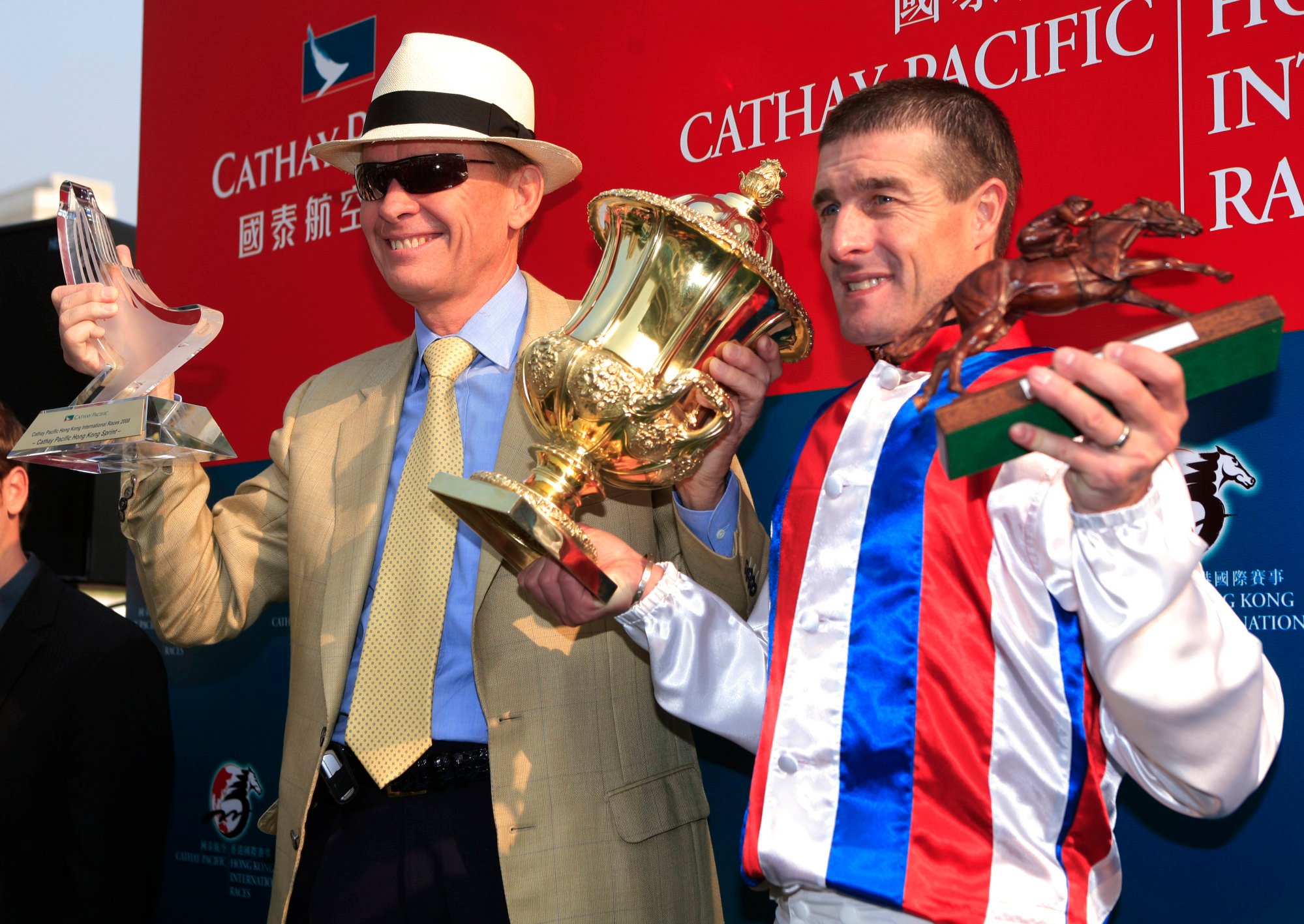 On the line it was Inspiration by a neck from the Caspar Fownes-trained Green Birdie ($8.1), with Apache Cat half-a-length back in third. Ten dollars on the winner got you $679 and another $10 got you $24,696 back for the tierce.
"So we went into the race and Darren found no traffic whatsoever," recalls Moore. "I think he might have been a bit deep but that horse was field shy.
"He'd always had a field-shy problem and he needed space. Now that probably didn't help his record but boy did it help him that day.
"Darren had said to me going in that he'd try to keep him where he was comfortable, maybe tracking into the race. It went to plan, or rather it went to the brilliance of Beadman. He just got it all 100 per cent right. I was astounded, to be honest, and when I look back I still am."