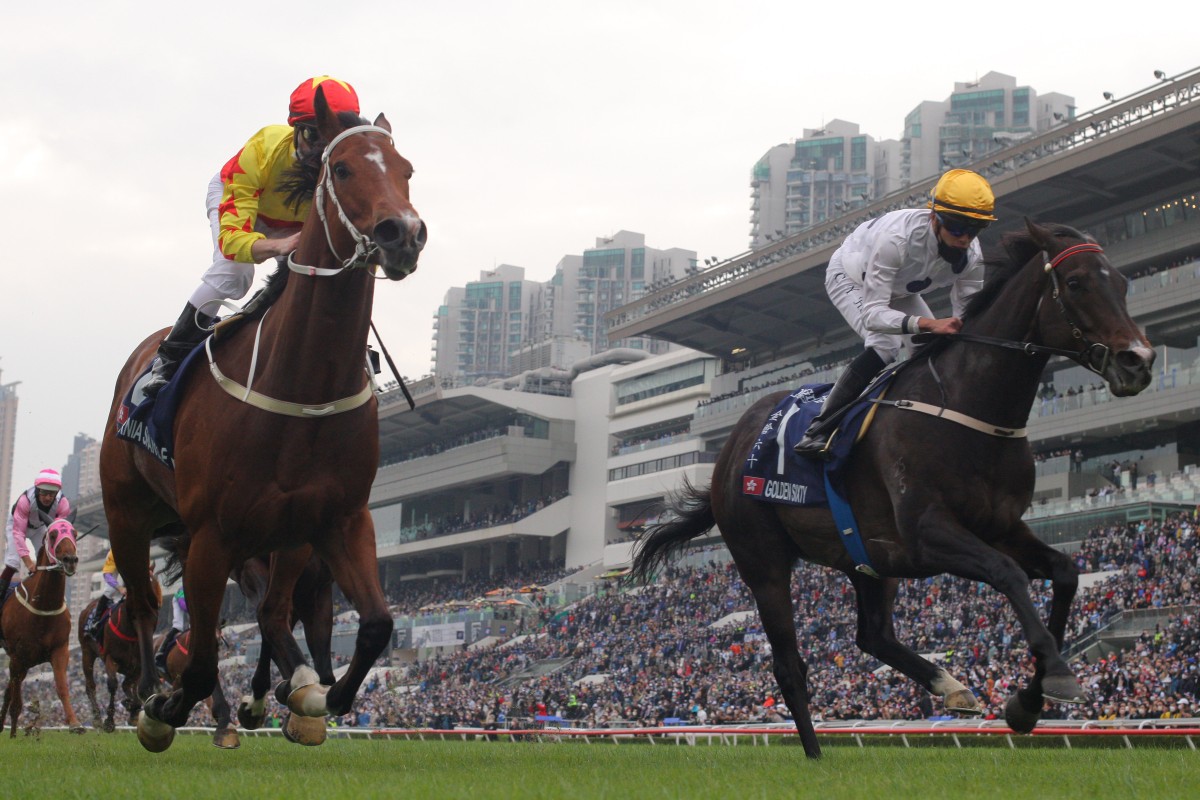 California Spangle's stablemate did not stick to the Group One Hong Kong Mile script Tony Cruz and Zac Purton had written to beat box-office star Golden Sixty, but the champion jockey and his mount improvised to win the HK$30 million blockbuster by a neck.
The complexion of the Mile changed at the halfway point when Beauty Joy, who had been travelling three wide without cover under Hugh Bowman, improved to lead from the more fancied Cruz-trained contender – and recognised front runner – California Spangle.
Cruz and Purton's pre-race plan went up in flames at the 800m marker, but California Spangle was not to know that and he, along with his rider, reacted to the situation to beat Golden Sixty at their third attempt, with Australian visitor Laws Of Indices and Beauty Joy next home.
Asked during his on-track interview if he had been happy when Beauty Joy circled the field and overtook California Spangle, Purton said: "Not really, no. Tony wouldn't have been either, but we've won."
Speaking following the trophy presentation for what was Purton's 10th Hong Kong International Races victory and Cruz's 11th – they are the record holders in their respective categories – the trainer commended the jockey for his calm contribution.
"Zac rode the perfect race. He went with the flow. We'd planned the tactics – how to ride the race. But everything can change within seconds. Somehow, it turned out so fantastically good," Cruz said.
"California Spangle is a rising horse. Golden Sixty – age has started to catch up with him. I think this is where we got the advantage.
"It's easy to train a horse to get fit, but harder to work out how he thinks in his mind. That's the hardest side to it. I believe Spangle's mind is turning more professional, and he's getting better all the time. And obviously, when you have a great jockey like Zac, you don't make mistakes any more."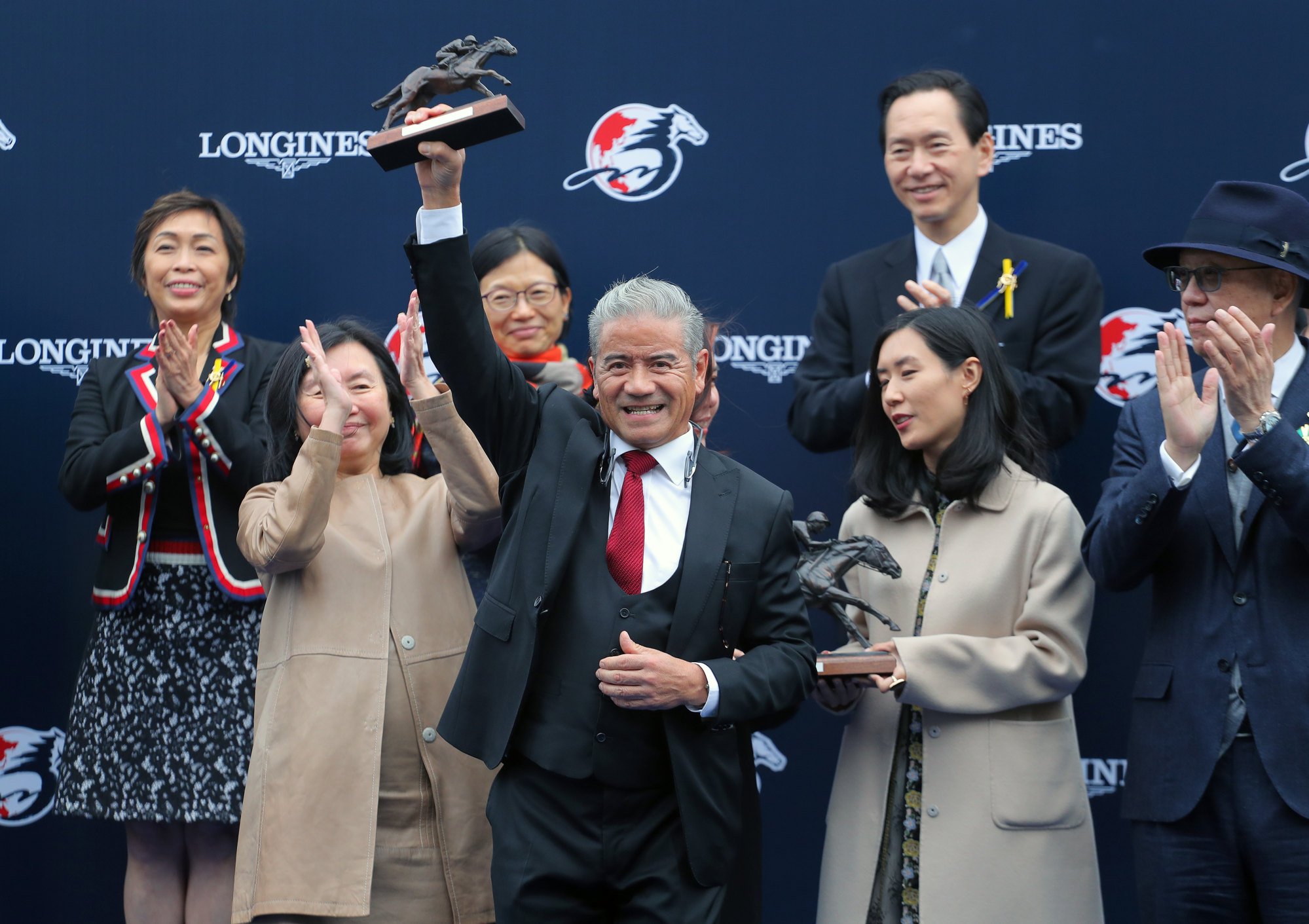 Purton was full of praise for California Spangle.
"He's a special horse. Unfortunately, he's been coming up against a champ and just coming up short. I suppose it was third time lucky," Purton said.
"When Beauty Joy went out and around him he was happy to let him go. He just got into a lovely rhythm behind him and wanted to chase him, and then when he got clear of him he wanted to wait a little bit, which was a worrying time for me when I could feel Golden Sixty breathing down my neck again.
"I thought Golden Sixty had me at the 200m, but at the 100m I thought he hasn't got me yet, so we kept trying, and we were lucky to get the result.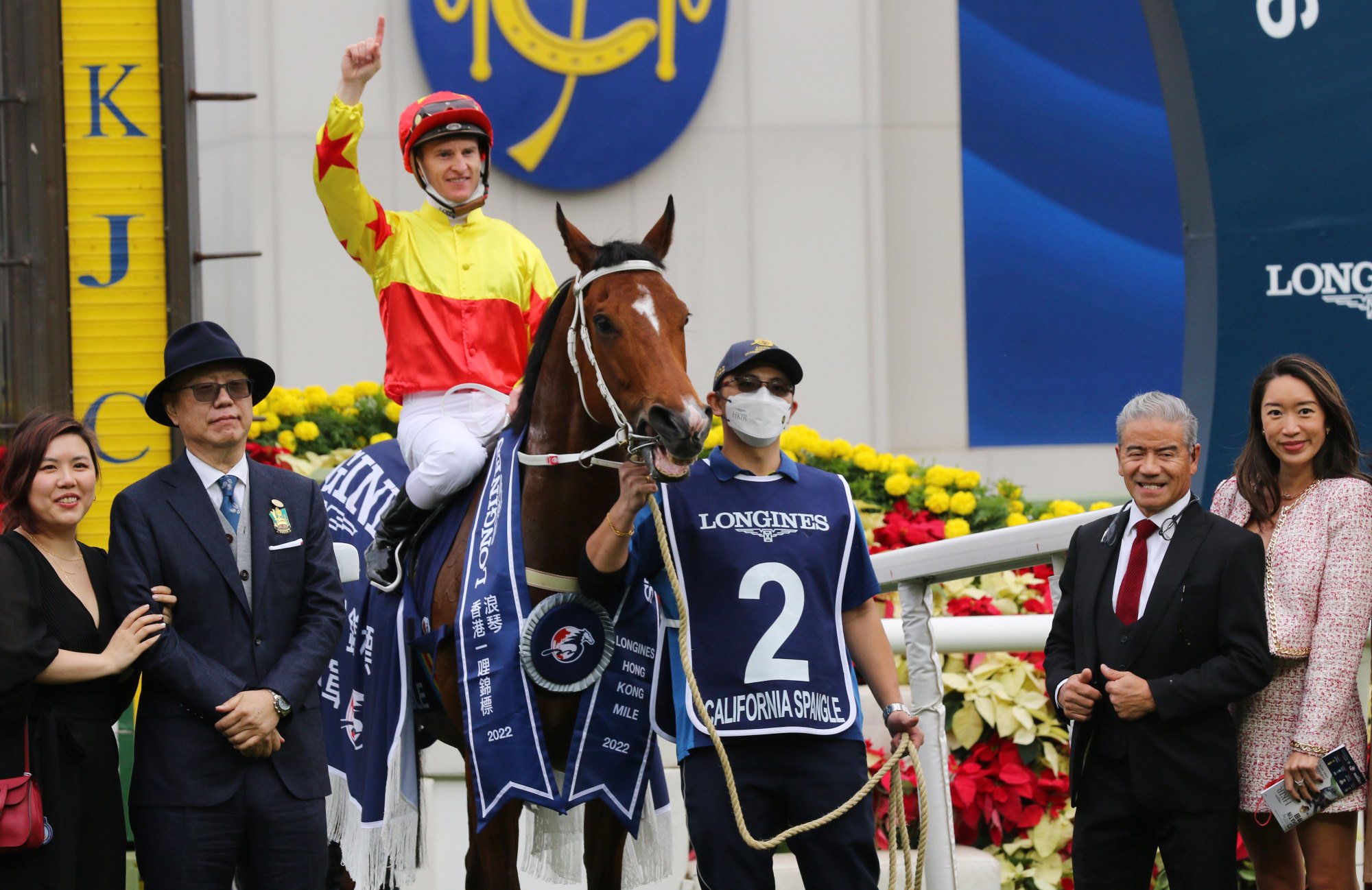 "He's very good. He shown throughout his career he's a horse who deserves to be in the top echelon.
"It took Golden Sixty to beat him last time. Golden Sixty is the best horse I've seen since I've been here, so there's no disgrace in that.
"Every run he's had he's put in. He's versatile. He's won over 1,000m, 1,200m, 1,400m, 1,600m and 1,800m, and just got beat over 2,000m by Romantic Warrior. Not many horses can do that."
Golden Sixty failed in his bid to become the second galloper to win three consecutive Hong Kong Miles, but there was no shame in his fourth career defeat.
"My horse ran very well, and I'm happy for him. [California Spangle] had good pace and saved all the ground," said Golden Sixty's disappointed jockey, Vincent Ho Chak-yiu.