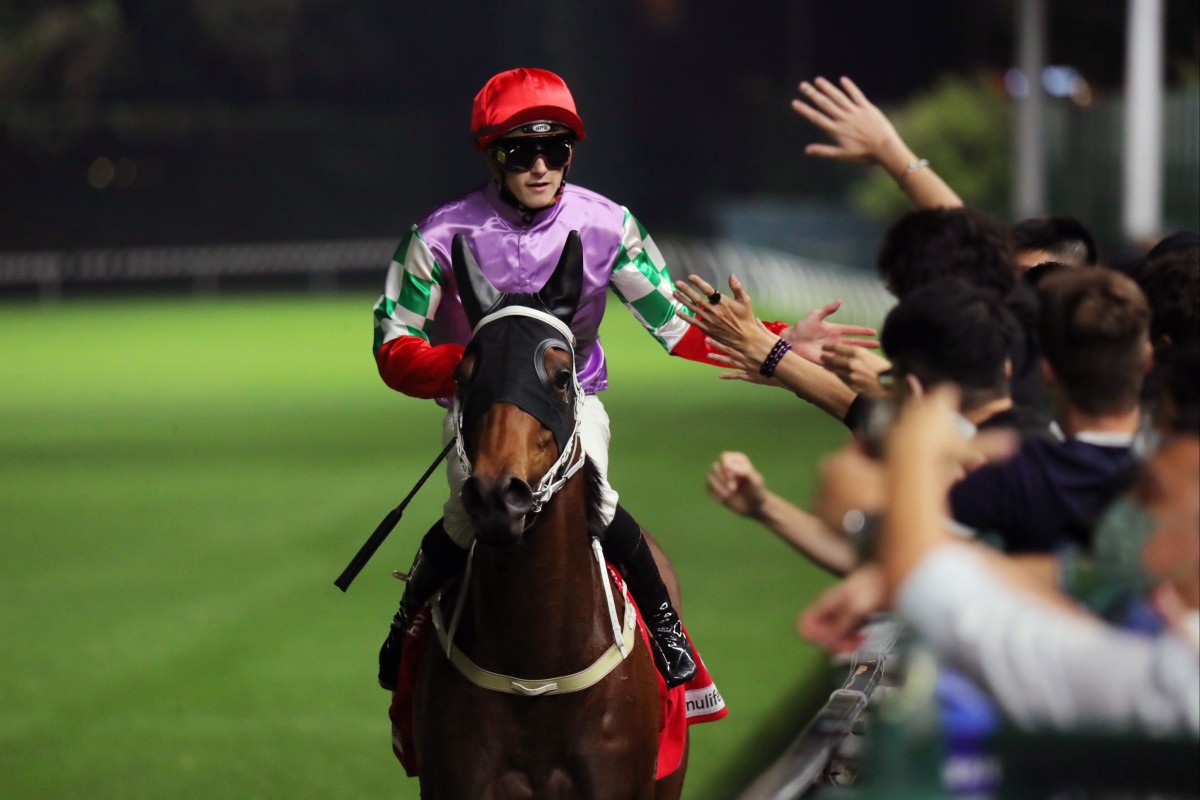 Luke Ferraris is confident a greater understanding of Hong Kong racing and a more robust support base will hold him in good stead as he looks to find another gear as season 2022-23 progresses.
The 20-year-old showed plenty of promise with 20 winners in his debut campaign last season and started strongly this term, banging home 10 winners across the first two months.
The young South African shook off a nagging four-week dry spell with a victory at Happy Valley on Wednesday night, and he is keen to springboard off that as he looks to improve his eighth-placed premiership standing.
"It's a bit of an improvement from last season. I had a pretty good start, and then it was fairly quiet, but it looks like the support is picking up based on rides coming up and the support I've been getting of late," Ferraris said of his second Hong Kong season.
"Hopefully, the ball starts to turn again and the momentum starts to pick up. I think, mostly, I've come to terms with the way the tracks run.
"I've got a better understanding of them and how they work now. I've grown to enjoy Happy Valley quite a lot, and I've had the majority of my success there.
"I think adapting to the place and building relationships with trainers and owners and growing the support base from the first season has helped me in the second season."
While nine of Ferraris' 11 winners this campaign have come at the city circuit, he has seven chances to improve his Sha Tin record this Sunday and is looking forward to climbing aboard last-start winner Flying High in the Class Four Lukfook Jewellery Diapure Handicap (1,000m).
"Obviously, [gate 14] is going to be a big help. He does need a few things to go his way. It looks like he's got a fairly short run, so he'll have to track the right one, but he's got the draw to help him," Ferraris said.
"The biggest worry is he's a fairly smallish kind of horse. He's not overly big, and he's got the big weight, so that's going to be a hurdle to get over. But he's in good form, he's trialled up well and his work has been good, so I'm looking forward to it."
Ferraris is hopeful he has a number of rides that will prove competitive this weekend, including Beauty Charge in his second-up run in the Class Three Lukfook Jewellery Dear Q Handicap (1,200m).
"Beauty Charge is a lovely looking horse, a big strong fellah. He's getting to grips with Hong Kong now. He had that win [last season], and he showed a bit of class in that win. Hopefully, he can reproduce that run," Ferraris said.
"Singapore Spirit is pretty honest, Man Star is a tested dirt horse – he's obviously got a bit of a difficult draw – and Happy Together, I know his trainer [Richard Gibson] holds him in quite high regard, but once again he's got a bad draw."