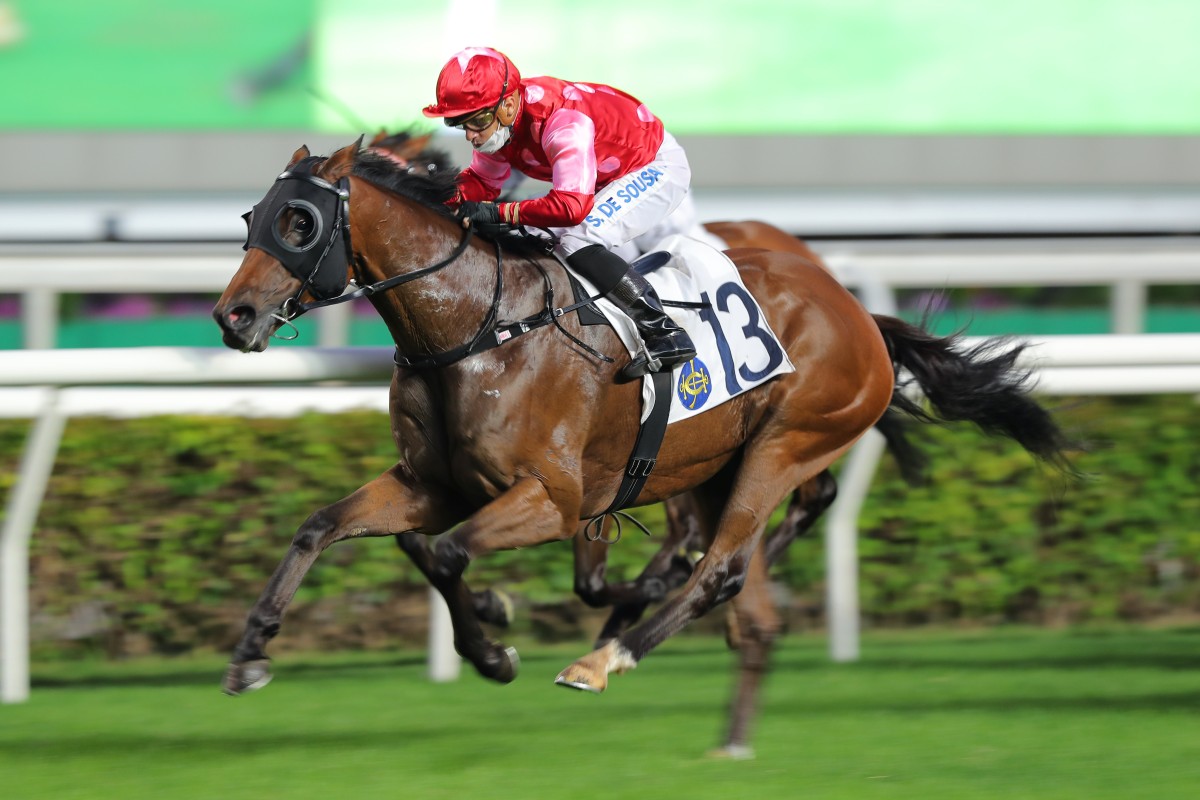 The best ability is availability. It is something on which Silvestre de Sousa will ponder as he serves his fourth suspension this season in the company of his visiting family after Sunday's meeting ends.
Since Brazilian native De Sousa returned to Hong Kong this term, the three-time British champion rider has spent more time in rooms with Jockey Club stewards than face to face with his wife, Victoria, and their three children, Ryan, Max and Harry.
Guilty of careless riding aboard Lucky Sweynesse on September 11, Mr Ascendency on September 18, Kilindini on November 6 and Cordyceps Six on November 20, De Sousa missed seven meetings before the Hong Kong International Races (HKIR), and he is also banned from the December 21 and December 24 cards after he deferred his latest penalty to post HKIR.
De Sousa's nearest and dearest arrived in Hong Kong in time to witness him share International Jockeys' Championship honours with Tom Marquand at Happy Valley on December 7, and they saw him ride a midweek treble at the same track on Wednesday night.
Those victories on Flash Famous, E Brother and Encountered improved De Sousa's season statistics to 22 wins from 154 rides, a 14.3 per cent strike rate second only to that of Zac Purton.
Extrapolate De Sousa's strike rate across the number of horses either Purton (220) or Vincent Ho Chak-yiu (216) has ridden and the Brazilian jockey would not only have 31 successes but also occupy first place in the best-of-the-rest race behind the Australian champion-elect.
"I'm pleased with how I'm doing. But over here, it's very easy to lose momentum, and it can be hard to regain that momentum. Once the momentum is on my side, I just want to make the most of it and keep clear of the stewards' room," De Sousa said.
"Sometimes, when you're trying too hard, you try to put a horse in a position you're not able to and that's when things happen. Over here, they play very safe for careless riding. But I can't change the way I'm riding. I'm just trying to be competitive, while also trying to avoid the suspensions."
De Sousa has a full book of rides for his last pre-Christmas meeting, including back-to-back victor Stunning Impact in the Class Three Lukfook Jewellery Beloved Collection Handicap (1,600m), Power Koepp in the Class Two Lukfook Jewellery Cup (1,000m) and Stand Up in the Class Four Lukfook Jewellery Heirloom Fortune Collection Handicap (1,200m).
"Stunning Impact is an improving horse, and I think the trip will suit him. I think the further he goes, the better he can be. He's really fit now, and while it'll be a competitive race, he'll be there with a chance again," De Sousa said of the 1,400m winner.
"I think Power Koepp can run a race [back in trip]. The horse is in top form from the gallops in the mornings. If he gets his share of luck, who knows.
"Stand Up has been around the mark, and it's about time he got his head in front. Hopefully, he can."