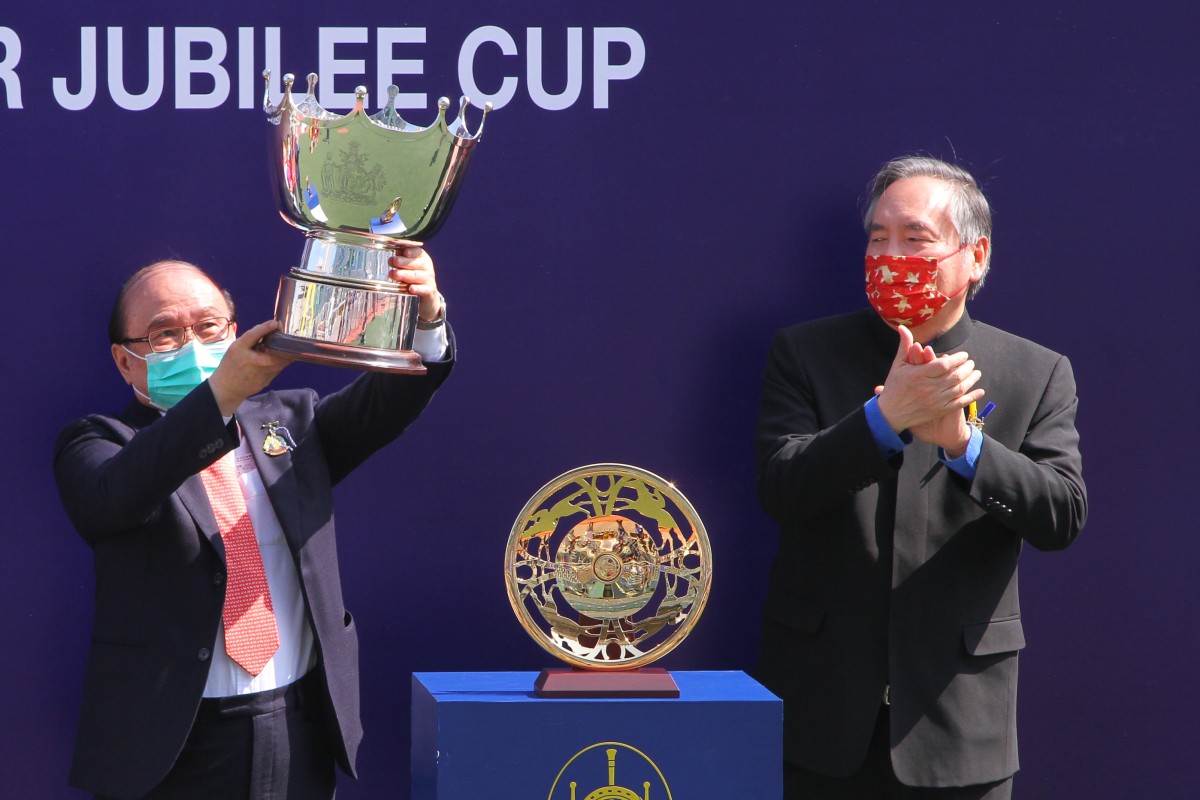 Siu Pak-kwan has been chasing the Derby dream in Hong Kong for over 20 years.
On more than one occasion, the prominent owner and his family have come within touching distance of victory in the coveted contest. Most recently, subsequent Group One winner Waikuku – racing under daughter-in-law Jocelyn's name – finished runner-up in the 2019 renewal, having had to contend with being drawn in the widest stall.
This weekend, Siu will get the chance to shoot for Derby glory once again.
This time, however, his red and black colours will be carried around the idiosyncratic Epsom Downs Racecourse in the original blue riband event whose name has since been borrowed for over 400 Derbies worldwide.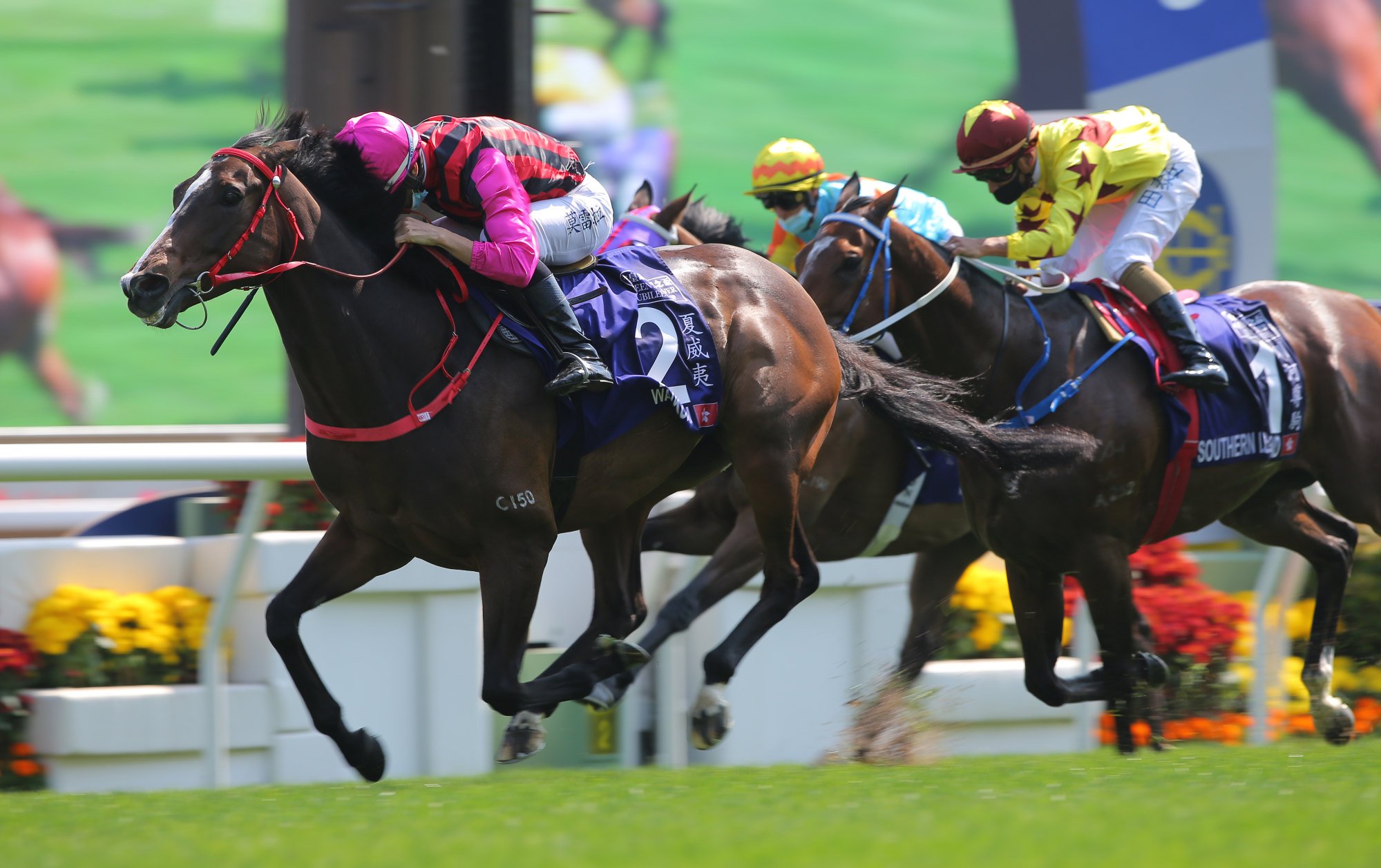 For the Siu family, the Group One Epsom Derby (2,400m) might be regarded as an opportunity to set the record straight, as it will be Waikuku's half-brother, Waipiro – coincidentally born on the same date as his older sibling – who will carry their hopes.
First run in 1780, the Epsom Derby is still considered by many racing enthusiasts around the world to be the holy grail of turf racing. With a roll of honour that reads like a who's who – from Nijinsky, Mill Reef and Shergar to modern-day winners Galileo, Sea The Stars and Golden Horn – it is little wonder British racing's premier Classic is still held in such high esteem.
Waipiro, who is sired by 2014 Epsom Derby winner Australia, certainly has the right profile for the race.
Having put in a modest first racecourse appearance in December, the colt returned to action with a blistering performance at Newmarket in April, leaving his rivals in his wake by more than three lengths to confirm his trainer Ed Walker's suspicions he might be a suitable candidate for the Epsom Classic in early June. Globetrotting jockey Tom Marquand rode him on that occasion and will be back in the saddle on Saturday.
"I certainly wouldn't put anyone off having an each-way bet on him."

Waipiro is keeping the Derby dream alive for @edwalkerracing!

— At The Races (@AtTheRaces) May 30, 2023
He then put in a pleasing runner-up performance in the Listed Lingfield Derby Trial Stakes (2,400m) in May, pulling well clear of the rest of the field with eventual winner Military Order, one of the market leaders for the Epsom Derby.
The performance at Lingfield Park filled connections with confidence. Speaking with Great British Racing International on Tuesday, the Siu's United Kingdom-based racing manager, bloodstock agent Alastair Donald, sounded assured of the colt's chances at Epsom.
"I think he'll run a big race. I definitely do, given the fact the horse who was only a length in front of him at Lingfield is near favourite, and that horse got a dream run up the inside. We were only having our third run, and we got pushed wide on the bend," Donald said.
"We're lightly raced. I think we're improving still, so I'd certainly be happy to take on Military Order. I think if I were having a bet on a horse at a slightly bigger price, it would be Waipiro and White Birch."
When questioned about the colt's suitability for a race that, with its twists and turns, is known as the ultimate test of the thoroughbred, Donald betrayed only one area of concern.
"At Newmarket, he behaved pretty badly in the preliminaries. At Lingfield, he was much better. He paddock-schooled at Newbury last week and he was good as gold, so he's definitely improving. But he is a horse who gets a little bit on edge. Even in his work at home, Ed says he'll regularly get quite warm before a piece of work, so we'll see how he takes it," Donald said.
Concerns around the horse's temperament are understandably heightened going into Saturday's race, given Epsom Downs requires horses to canter to post around the full 2,400m track, flanked for several hundred metres by excitable crowds.
It will, of course, be a far cry from the peaceful environment to which Waipiro is accustomed at Walker's impressive stables in Lambourn, the UK's second biggest racehorse training centre, otherwise known as The Valley of the Racehorse.
"Any proper disruption might be a hindrance, but we were very pleased with how much he improved last time at Newbury," Donald said.
"I think the track will be fine. His running style will suit, and we don't have to worry about soft ground, which would have been a concern. It looks like being set fair, and it should be lovely ground. He does travel strongly, and you certainly need a horse who travels well in the Derby."
Donald has long been responsible for sourcing the Siu family's gallopers in Europe. Other notable purchases have included Stormy Antarctic, who won five Group races across four countries, and Group One Hong Kong Cup (2,000m) winner Time Warp.
In partnership with other Hong Kong owners, Donald has celebrated Hong Kong Derby success on three occasions, courtesy of Collection, Designs On Rome and Viva Pataca.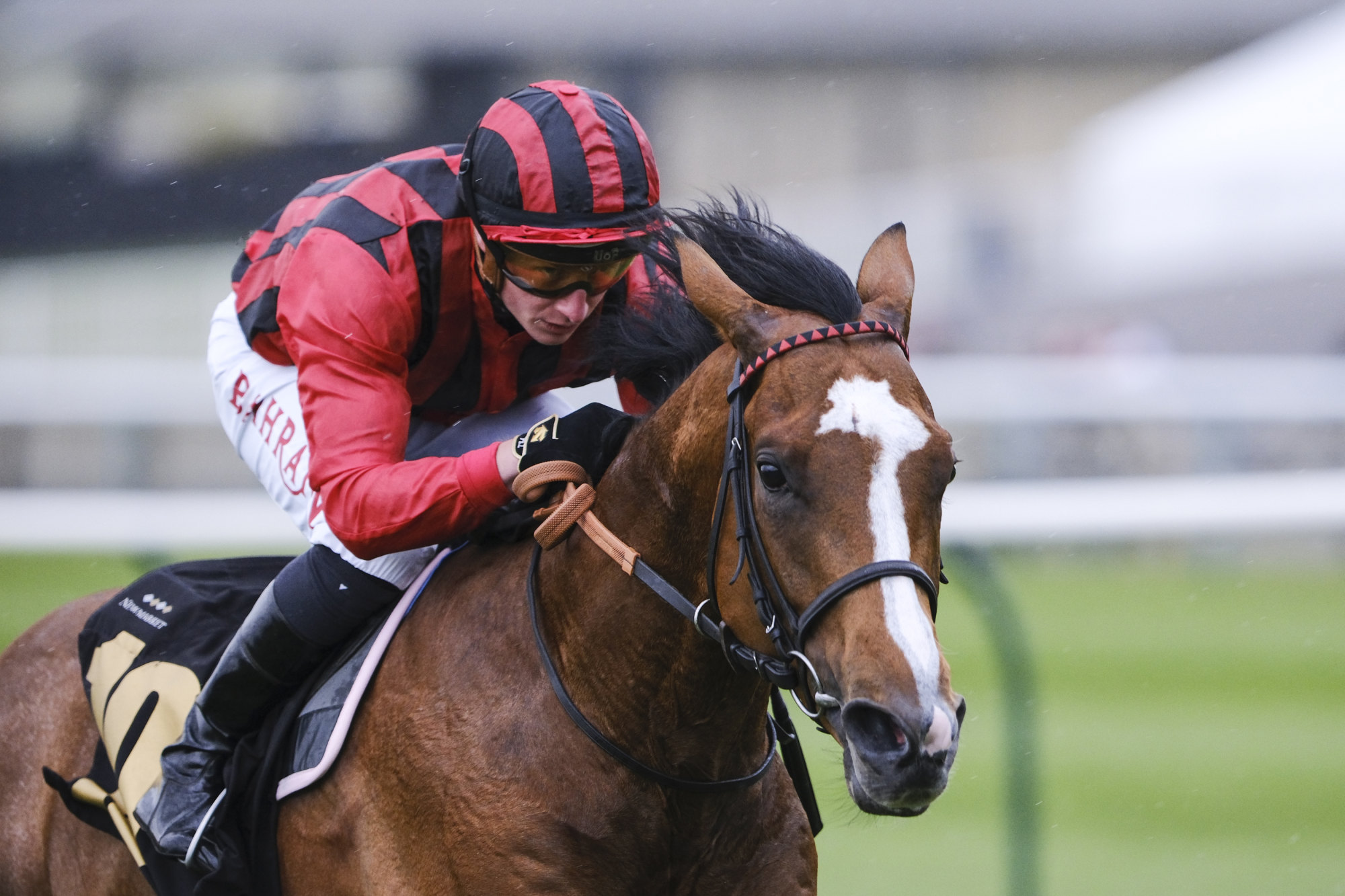 But the Epsom Classic has thus far eluded the agent. Saturday represents his best chance yet, given he also purchased The Foxes for King Power Racing.
"You're lucky to have one in there. You always need a bit of luck in running, you need a reasonable draw, and you need the horse. Double chances, I'll take that," Donald said.
In any case, Donald is looking forward to welcoming the Siu family to Epsom for this most famous of flat races.
"I said to the family, 'this is pretty special, getting in the most famous race in history, really, and you must come'. Mr Siu is coming with his two sons, Martin and Edmond, for four or five days, and they should hopefully enjoy it."
A World Pool event again this year, the Derby will be shown as part of the Jockey Club's eight-race simulcast offering on Saturday night.