Hong Kong racing entered the twilight zone for the first time in 20 years at Sha Tin on Sunday, with the Jockey Club moving back the start time of its day meetings three hours to "enhance what are already stringent protective arrangements and ensure that as the climate changes, we can continue to provide the best possible safeguards for both horses and riders".
The combination of extreme heat, humidity and strenuous exercise is potentially challenging to the thermoregulatory system of an athlete and, under certain circumstances, can cause exertional heat-related illnesses (EHRI).
The most serious form of EHRI, exertional heatstroke – whereby core body temperature exceeds 40 degrees Celsius – is the leading cause of on-field sudden cardiac deaths among athletes.
Fortunately, many cases of EHRI are avoidable through preventive measures such as modifying the timing of exercise around periods of high environmental heat stress.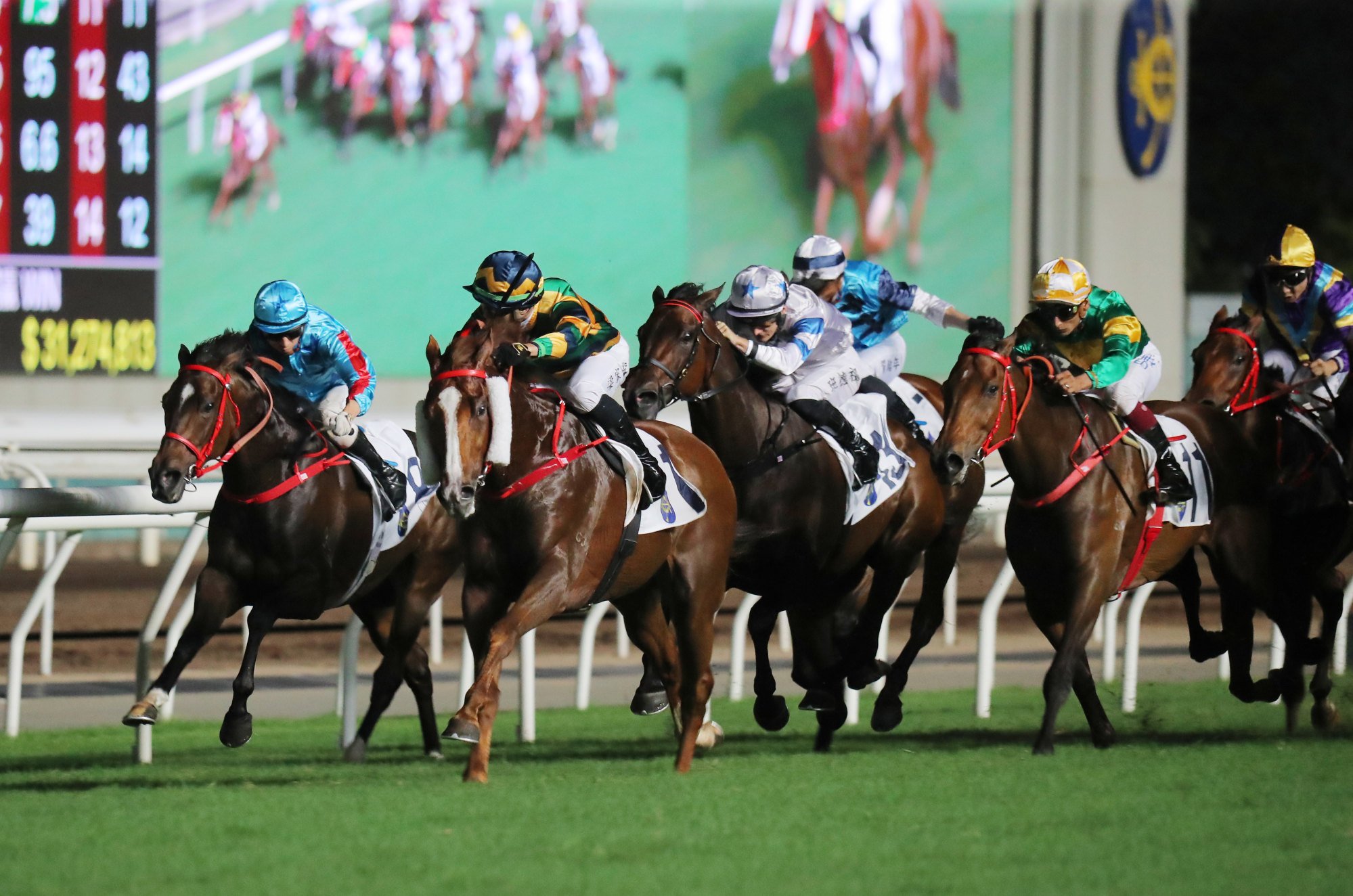 Analysis of Hong Kong Observatory data for June and July of last year revealed temperatures reached their maximum in the afternoon before gradually decreasing.
The move to twilight for the final seven day meetings of the 2022-23 season means the first race will take place at 4pm – when the temperature is expected to be lower – and the last race will start at around 8.50pm for a 10-race programme and 9.30pm for an 11-race card.
From a jockey welfare perspective, the move to twilight meetings is favourable and timely, as temperatures have soared to 36 degrees in Hong Kong recently. The maximum at Sha Tin on Sunday was 32.5 degrees.
Moreover, due to the weight-making nature of their sport, jockeys are at an even greater risk of EHRI when racing in extreme heat and humid conditions, given they tend to already be in a dehydrated state before racing.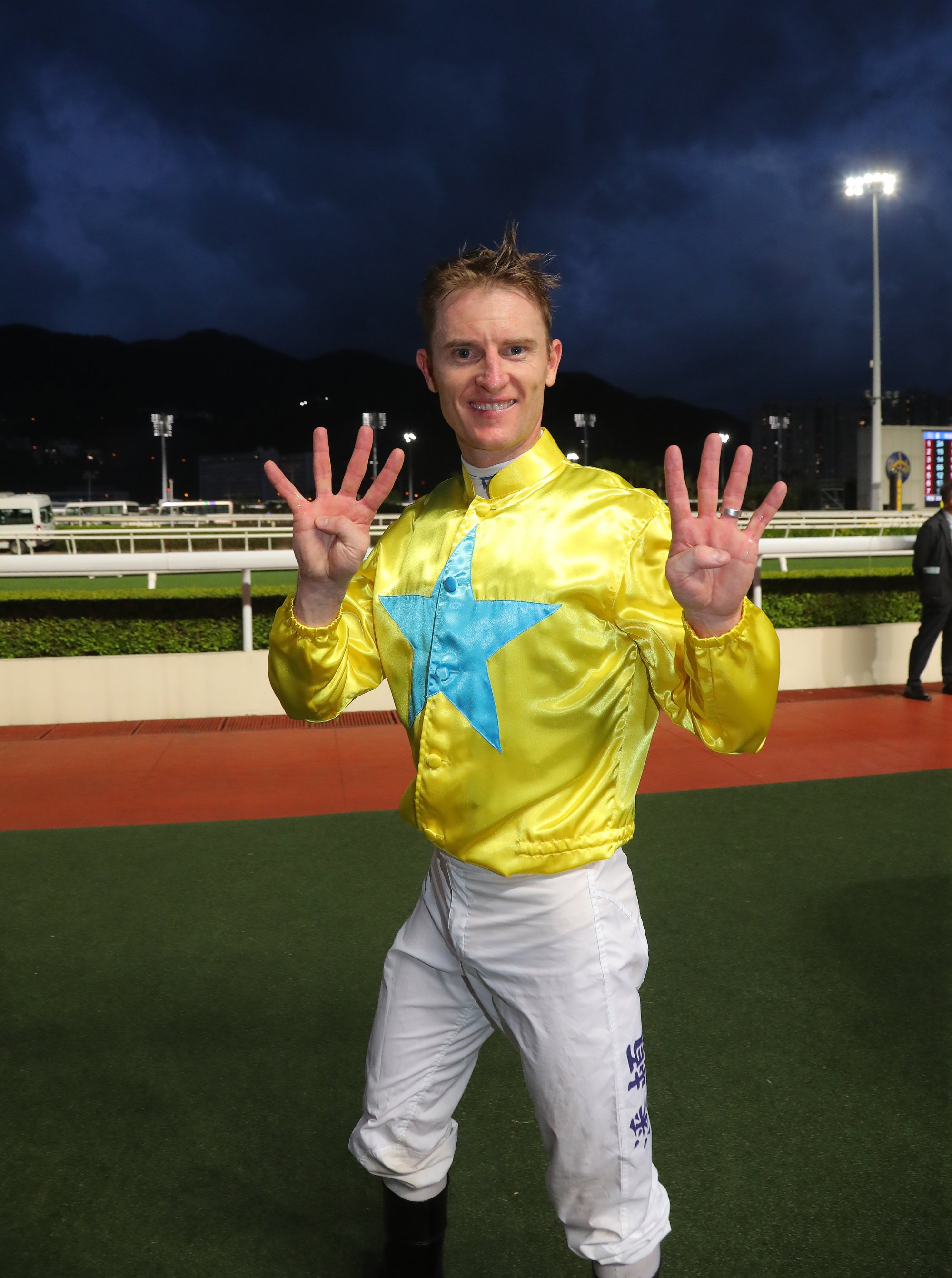 Research has shown a 1 per cent reduction in body weight due to fluid loss is associated with a core body temperature increase of 0.25 of a degree and a corresponding increase in heart rate of 6-10 beats per minute.
"If you're in a dehydrated state, the amount of blood circulating through the body decreases, and the heart tries to compensate for this by beating faster," said Dr John O'Reilly, an exercise physiologist and registered nutritionist who has been providing scientific support to Hong Kong jockeys since 2012.
"This places strain on the heart as it needs to work harder than normal, which is not ideal from a health and performance standpoint. We know jockeys in Hong Kong, and indeed around the world, tend to begin their competitive race day in a dehydrated condition, so moving to twilight reduces the risk of further dehydration and allows the jockeys to thermoregulate in a safer way and minimise cardiovascular strain."
British jockey Harry Bentley, who has previously been more accustomed to riding in cooler, more favourable summer temperatures in the United Kingdom, welcomes the move to twilight meetings.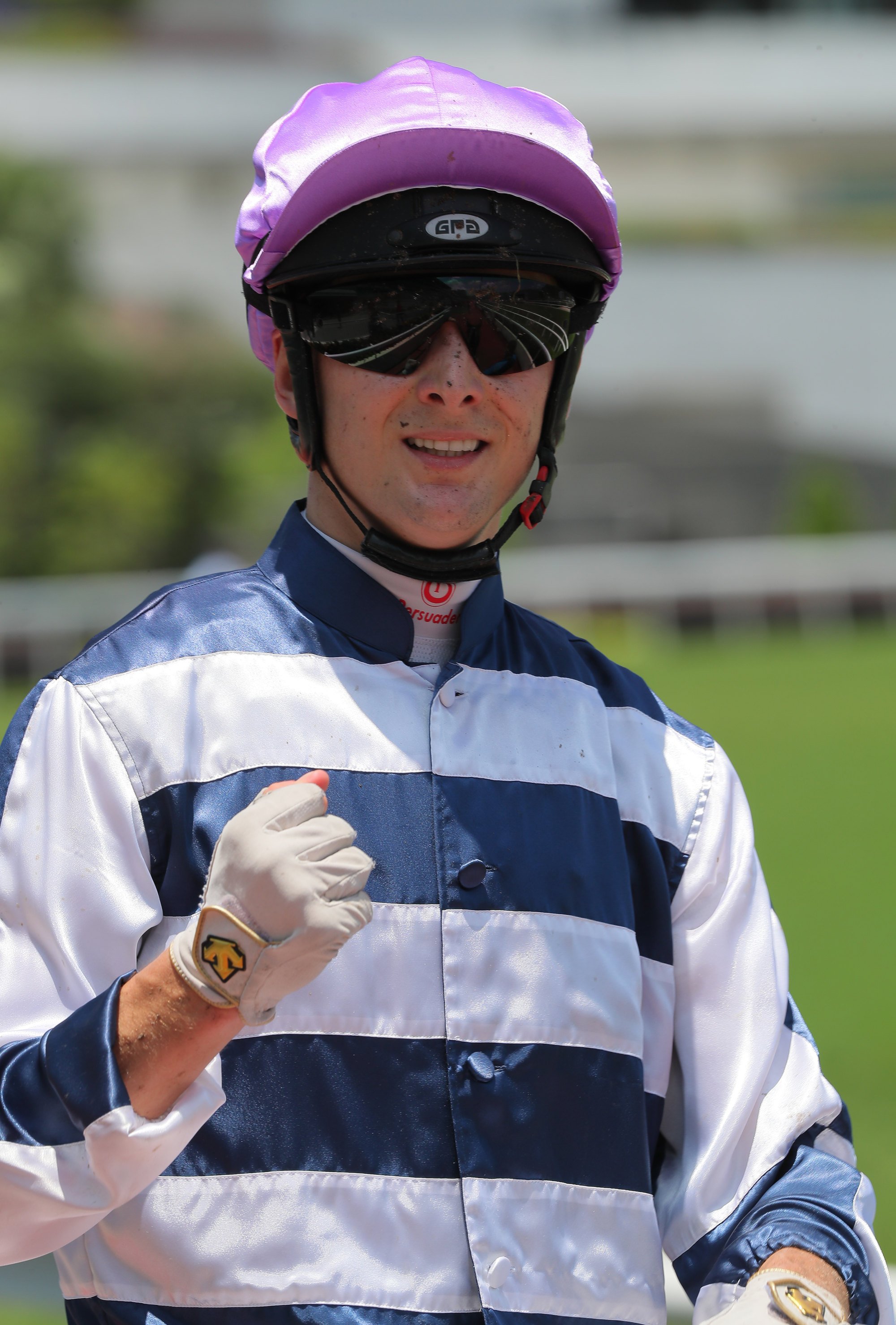 "It's just so hot at the moment during the day and the temperature doesn't really tail off much in the afternoon. Just to not have that midday sun beating down on you will definitely make a difference. It's still hard work and very hot, but moving to twilight gives us all a little bit of relief from the harshness of that midday sun," Bentley said.
While Bentley has never experienced any severe heat-related illnesses during his career, he does admit there have been times when he did not feel his very best because of the heat.
"There's no question, and I speak for us all, in that you're not able to operate at 100 per cent just because of how hot it can be. The adrenaline kicks in, and you push through, and you don't feel it as much during the race, but afterwards, it can be hard, and naturally, you're sweating more because of the heat, so you're even more dehydrated. The move to twilight is definitely a good thing," said the English jockey.
However, while the later starts are welcome from a jockey welfare and performance perspective, it does present some challenges to the jockeys in terms of their preparation.
"The only minor downside to it is, if you've got a light weight, you've now got to wait most of the day to have your light one, so your preparation is just going to have to be altered a little bit before these races," Bentley said.
The move to twilight meetings for the remaining six weeks of the season will also be of paramount importance to the welfare and safety of the horses, who physiologically share similarities to jockeys that also renders them susceptible to EHRI.
Fortunately, according to the Jockey Club, heat-related issues with horses in Hong Kong are rare, with the later starts designed to complement an already comprehensive heat strategy that includes industrial-size misting fans, shortened pre- and post-race procedures for horses, hydration protocols, cooling-down methods and close monitoring by health and veterinary professionals.