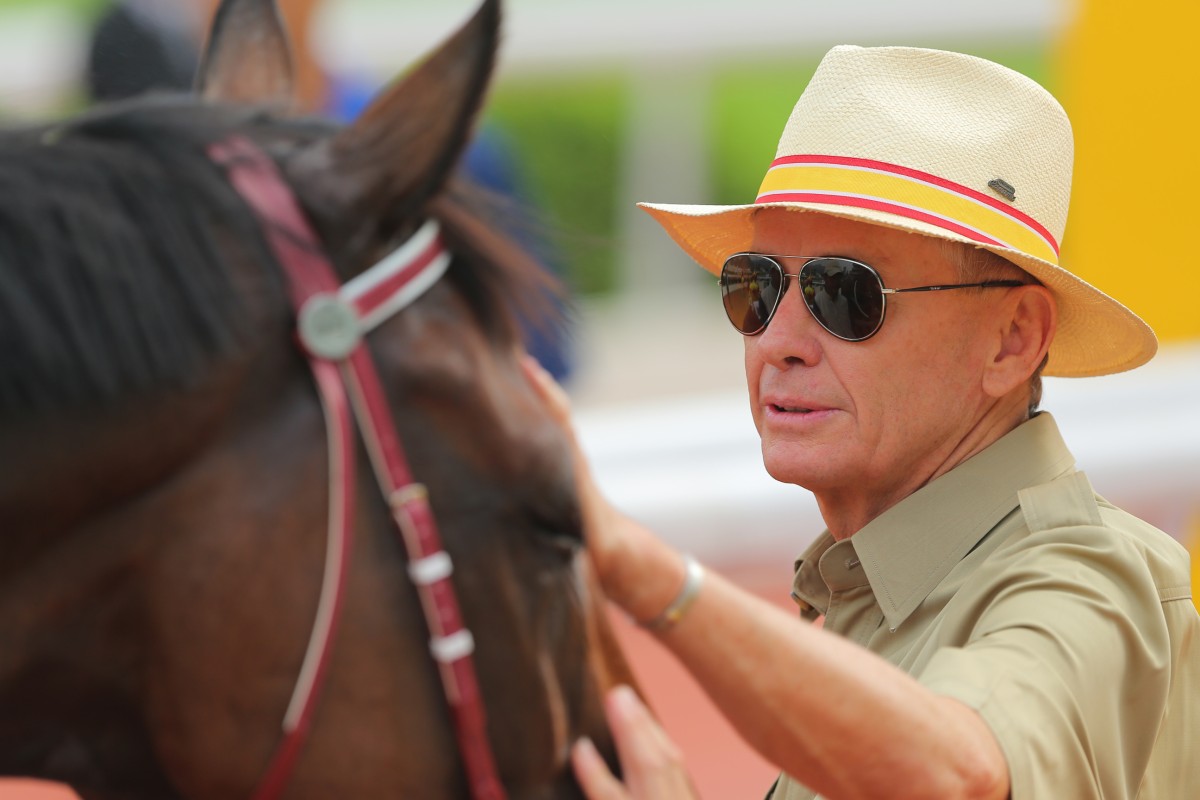 Trainer John Moore admitted yesterday that he is "behind the eight ball" with Dan Excel's Cox Plate campaign, but will press on to a first-up run in the Group One Toorak Handicap over 1,600m on October 11.
Moore painstakingly planned the Singapore International Airlines Cup winner's Cox Plate path before sending him early to Australia to acclimatise and prepare but all of that has been thrown into disarray after he came up with a high temperature and a sore throat on Tuesday.
However, Moore has stressed that the horse's throat infection is not the product of a virus.
I can't sugar coat it. We are behind the eight ball and it isn't really in keeping with what I do
"It's just like a human getting a strep throat, nothing worse. If it was a virus, then that would be that and he would have to stop, but this is bacterial - the vet treats it and you can get back to work," Moore said.
"And that's what we'll be doing. The vets are happy with Dan Excel's improvement in the last couple of days and have even recommended we should get the horse back to the track for some trotting in the morning and on Sunday. And we'll keep monitoring his progress."
The health issue has already seen Dan Excel miss his proposed first run of the campaign in tomorrow's Group One Sir Rupert Clarke Stakes at Caulfield, but Moore will attempt to keep to the next part of the original plan in two weeks' time.
Dan Excel had run at 1,600m first-up at two of his three Hong Kong preparations, but Moore said the gelding's preparation had not been styled that way this time, so it was not his preferred path.
"I can't sugar coat it. We are behind the eight ball and it isn't really in keeping with what I do, but there aren't many other options so we'll try to get him to the Toorak first-up," Moore said.
"If we can get a race into him there then, hopefully, we can get him to the Cox Plate two weeks later. It's a real day to day situation. The vets and I are trying to work out the best solution while keeping the best interest of the horse in mind as well."