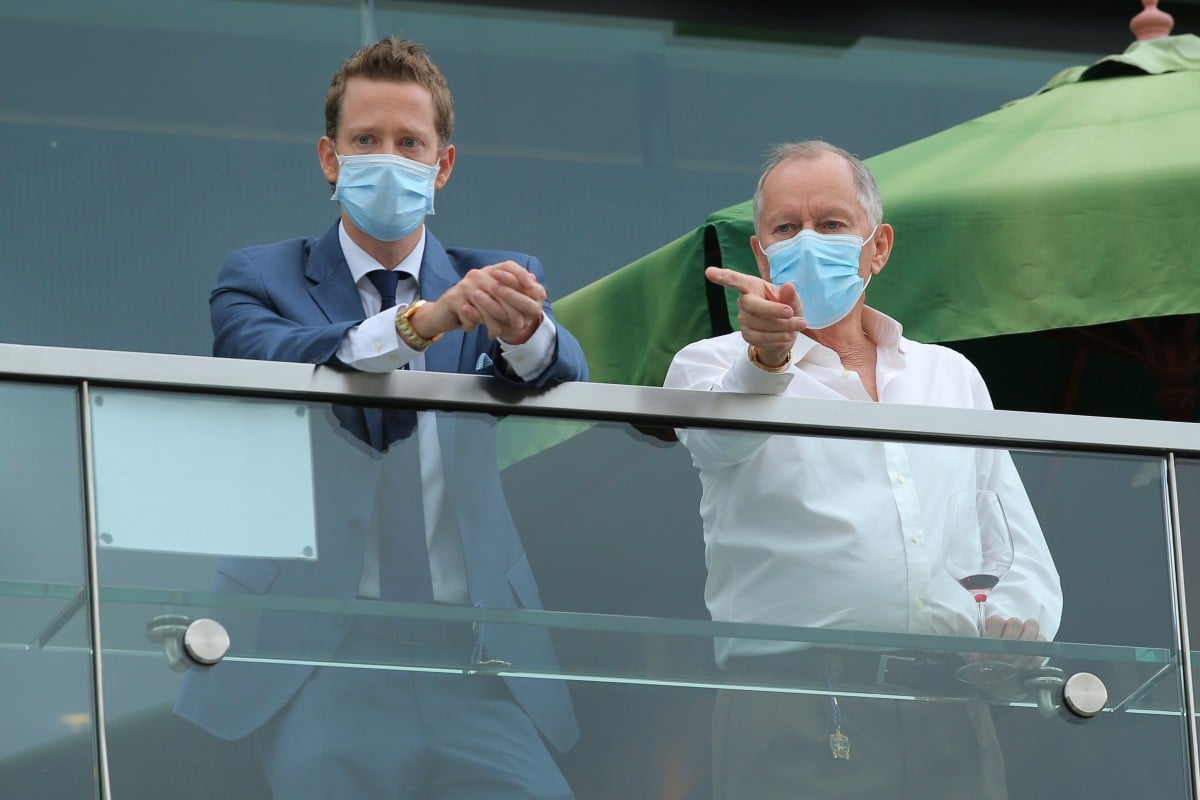 Every year hundreds of horses are bought by owners who have designs on racing them in Hong Kong, but one galloper who didn't make the grade is on sale right now with a unique trait: "abnormally large testicles".
Bought by George Moore Bloodstock for A$375,000 (HK$2.25m) in 2018, the original owner of Morethannumberone raced him in Australia with the hope of qualifying for Hong Kong, much like his older full-brother Fortune Booth, who had three wins and five placings from 26 starts.
But with one win from 15 starts – and the additional complication of having throat surgery – that didn't happen and Morethannumberone has been put on the market to the highest bidder by "Team Moore", who are acting as agents for the owner.
Even though the son of More Than Ready didn't reach any great heights, he holds a special place for the famous family as the first winner of the new training partnership between the legendary Hong Kong handler John and his brother Gary, the former superstar jockey.
While a horse going on sale is not a unique occurrence, the description in the Inglis online catalogue has caught the eye of potential buyers.
"Morethannumberone has been a model of consistency this preparation with plenty more to give to his new connections," the description reads.
"His current owner has elected to go to auction with Morethannumberone as he has not qualified for Hong Kong importation.
"Having been reluctant to geld Morethannumberone, it is believed that his new connections may reap the rewards from the removal of his abnormally large testicles, that have been deemed to cause restriction.
"Morethannumberone is [straightforward] to train, clean limbed and rarely will leave feed. Has performed and trained well, and without any hindrance, with the utilisation of a tongue tie and cross-noseband."
The highest bid sat at A$20,000 (HK$120,000) on Tuesday morning with the sale of the unique specimen to be finalised on Wednesday.