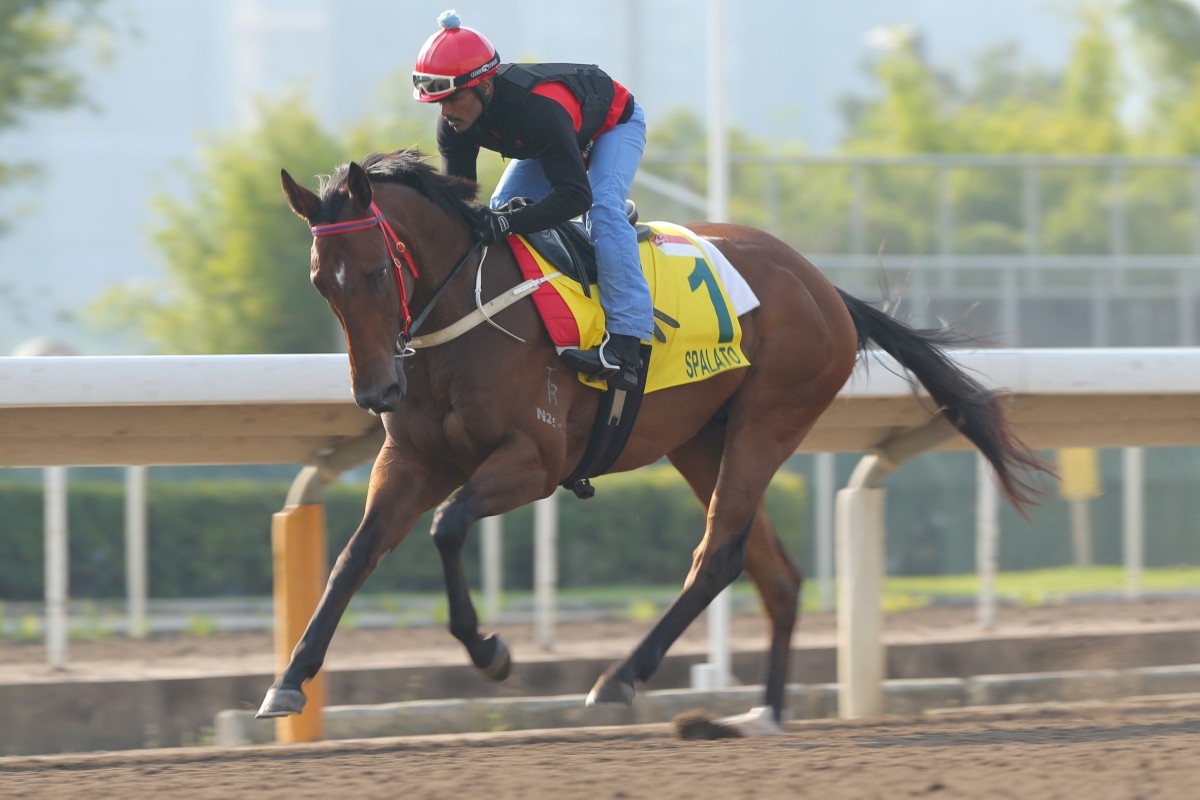 Hong Kong stewards will today take the unprecedented step of releasing key evidence for its inquiry into Singapore sprinter Spalato's failure in the Jockey Club Sprint on November 23, five days ahead of their hearing into that performance.
Spalato was unbeaten in his home jurisdiction going into the traditional Hong Kong Sprint lead-up and was touted as the "new Rocket Man", but beat just one runner home after racing wide then pulling up lame in his right hind leg afterwards.
When stewards inquired into the flop, there was an indication that Spalato had "briefly exhibited a restricted action in its right hind leg" before he raced and a hearing into that was adjourned.
Stewards have been unable to reconvene that hearing with trainer John O'Hara until next Monday, but chief steward Kim Kelly said yesterday he was keenly aware the betting public would be making decisions on Spalato's performance when they bet on the Hong Kong Sprint this weekend.
"I think it's important that people are not betting blind and are able to make an informed decision of their own on whether the matters that will be dealt with before that inquiry on Monday are significant," Kelly said. "Obviously, the day after the Hong Kong Sprint will be too late for the betting customer's purposes."
Spalato passed a veterinary test last Saturday but will have a more stringent examination this morning.
"After that, it is our intention to publicly release information about what has already been said and what we have gained from viewing CCTV footage of the stables area on the day Spalato last raced," Kelly said.
"At this time, we will not make determinations on what any of the evidence means in terms of the rules of racing.
"But we do want people to be in a position to make their own decisions on what importance they place on that, with respect to Spalato's race performance on that day."