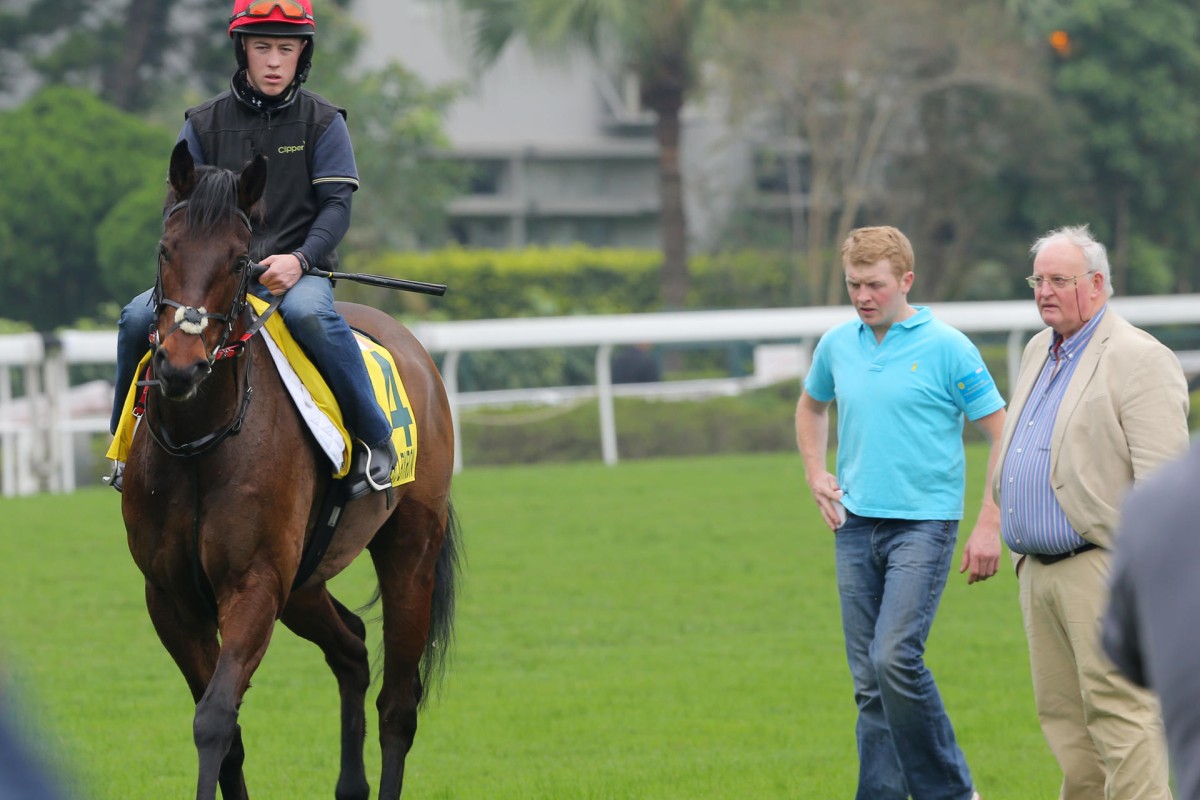 After three trips to Hong Kong, one to Australia and plenty of short hauls around Britain and Europe, you would think Irish sprinter Gordon Lord Byron would be a calm and confident traveller - but then who would not balk at being bumped down to cattle class?
He's usually pretty good but he didn't have a great trip over to be honest
"He's usually pretty good but he didn't have a great trip over to be honest," said trainer Tom Hogan. "It was the first time he's had to share the crate on the plane, he usually has it all to himself. So I guess the problem was travelling economy class when he'd got used to the extra leg room in business."
Fair enough too, and Gordon Lord Byron did not quite bounce into quarantine after arriving last weekend, but Hogan was comfortable with his six-year-old as the week progressed. "He seems pretty good. He was a bit stiff getting off the box, but he's moving like a belly dancer now," he said. "It just took him a couple of days to settle down."
A Group One winner over 1,400 metres in France and 1,200m in England, Gordon Lord Byron broke new ground winning a Group One for Ireland at the Sydney carnival over 1,500m in March and switching back to 1,200m keeps him under notice.
He has won just once over 1,600m and "brave" was the overwhelming impression left by his fourths in successive Hong Kong Miles in 2012 and 2013, and seventh in Variety Club's Champions Mile earlier this year. Now Gordon Lord Byron switches back to a distance where he will be strongest at the finish.
"We thought we'd do something different and give it a try. He's won six races at 1,200m and he's always travelled well in sprint races at home," Hogan said. "In the Prix de la Foret, he did the first five furlongs of the seven furlongs in sub-55 seconds, so he does have a fair bit of speed, but basically it depends on how the race is run. If they run at a strong gallop the whole way, he'll be in there with a good chance."
Cabin changes aside, Gordon Lord Byron has not missed a beat on the track with all his frequent flying and it is a long look back to his early days when connections virtually had to keep him because they could not find anyone to buy him at any price. With more than HK$19 million in the bank now, the last laugh has been extraordinary.
"He seems to be gaining ability rather than losing it with age," Hogan laughed. "Look, he runs to his rating all the time. If that's good enough to win this race on Sunday, then he can win. Whatever happens, he's been a wonderful horse to have and long may he last."
Alan Aitken