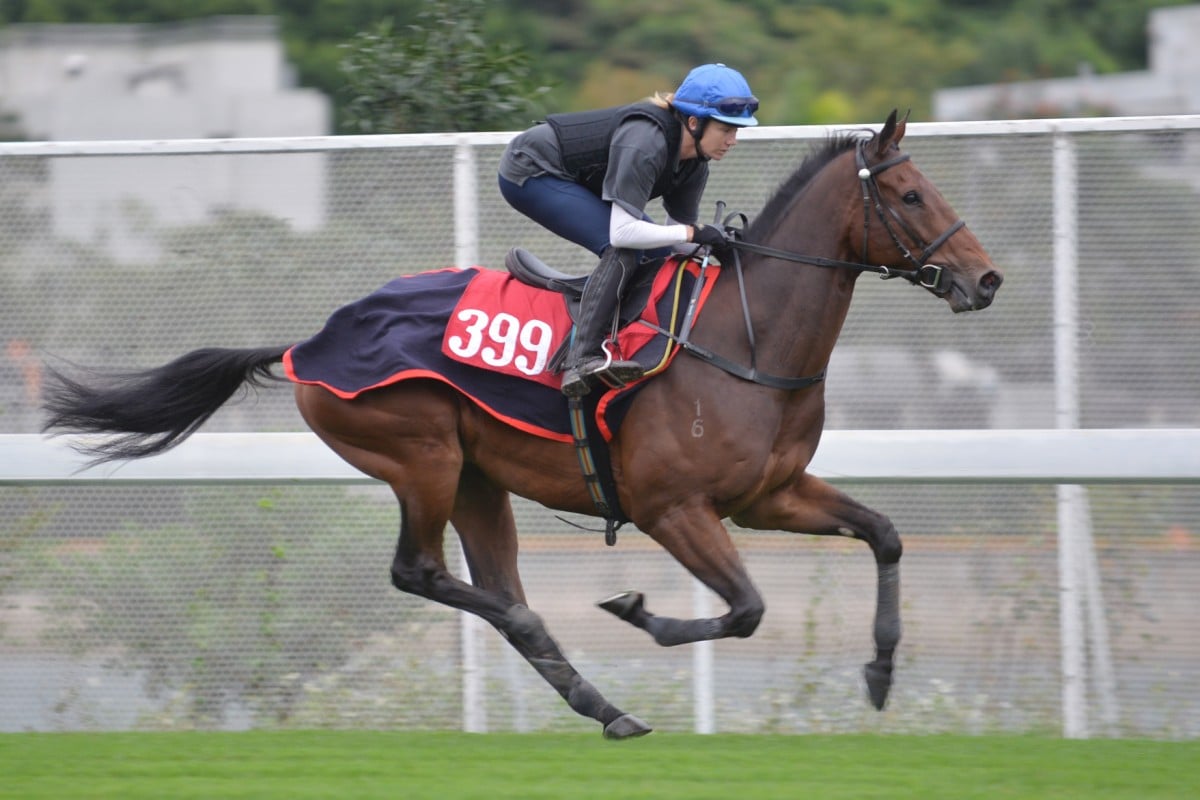 Ageing stars Ambitious Dragon and Cirrus des Aigles face a race against time to be passed fit for tomorrow's Longines Hong Kong International Races with the eight-year-olds to undergo veterinary checks on race morning after they have shoes reapplied to troublesome feet.
Australian sprinter Buffering capped his remarkable recovery from a painful foot abscess when he was passed fit to run, but Ambitious Dragon and Cirrus des Aigles will again be under the scrutiny of vets tomorrow.
I'm feeling positive about it. We are not out of the woods yet, but it has improved dramatically
While Hong Kong Mile hope Ambitious Dragon's injury – a sore right front hoof – revealed itself early in the week and seems to be improving day by day, Hong Kong Cup aspirant Cirrus des Aigles showed soreness in a left front when trotting up in front of Jockey Club regulatory veterinarians during a routine check.
"He had a pulse in the foot and was sensitive when pressure was applied to the medial part of the sole of his left fore foot," said Jockey Club regulatory vet Peter Curl.
After being inspected by Jockey Club head farrier Brad Porter, Cirrus des Aigles' glue-on shoes were removed and he will be fitted with standard racing plates before facing a fitness test at around 8am tomorrow morning.
"We thought the shoes may have been causing the problem so the trainer [Corine Barande-Barbe] agreed we take them off to see if that relieves the pain," Curl said.
Trainer Tony Millard was confident Ambitious Dragon would take his place in the race he won under similar circumstances two years ago, but the horse will have standard shoes applied before he is trotted up later in the morning.
"We looked at him first time around and he was quite a concern, but we looked at him after he did some work and he improved 80 per cent. We will re-assess him in the morning," Curl said.
Millard said: "I'm feeling positive about it. We are not out of the woods yet, but it has improved dramatically."
Millard's wife, Bev, partnered Ambitious Dragon on the small dirt track and utilised some of the dressage moves developed during the horse's 18-month rehabilitation from an injured tendon.
"Bev had doing some flying changes and he looked great, but more importantly Bev came back and said he felt great, too," he said. "He is moving well and feeling good. We've got a fit horse and if we can get him there I am confident."
Buffering's trainer, Rob Heathcote, was thrilled his seven-year-old would be lining up in the Hong Kong Sprint.
"He trotted up beautifully – best of the lot of them," he said.