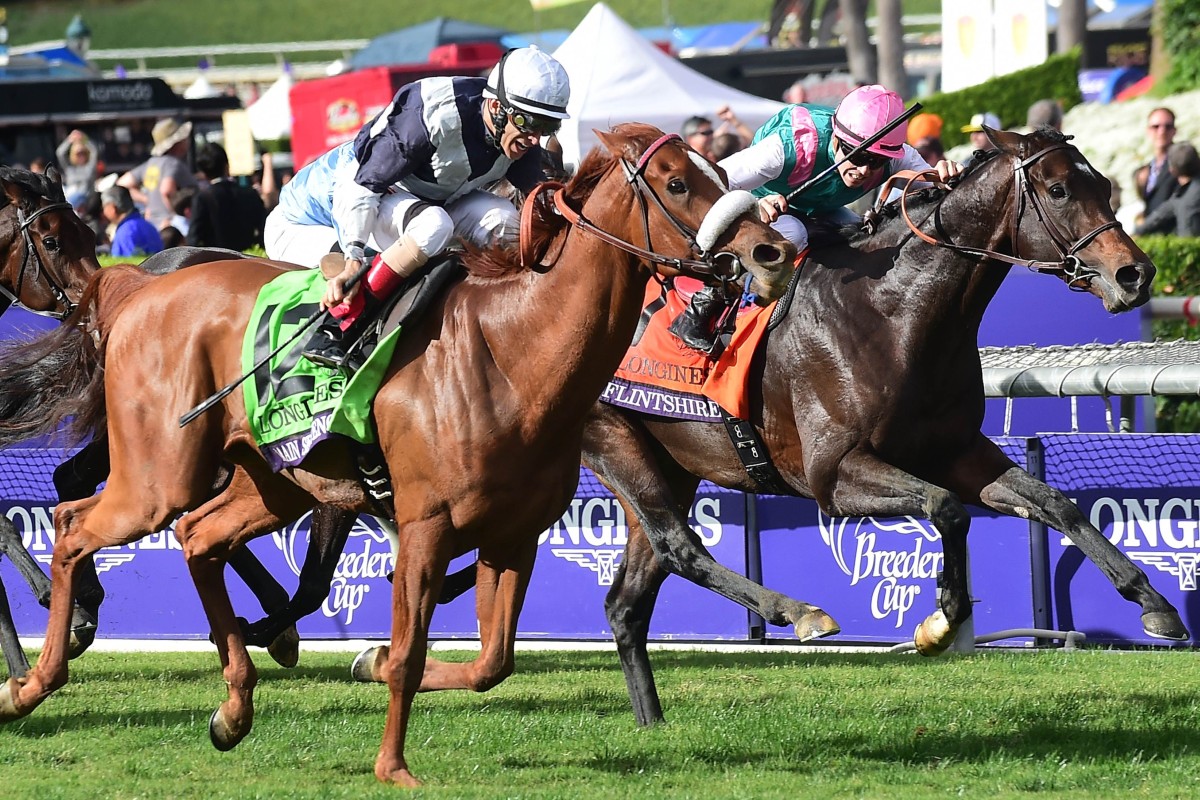 So obvious a first choice is Flintshire in the HK$16.5 million Longines Hong Kong Vase on his form and on his brilliant work this week, it's almost tempting to suggest he won't win for those very reasons - almost.
The glaringly obvious is nobody's friend in racing and the history of the longest of the four internationals backs that up, but Flintshire (Maxime Guyon) still looks the one most likely to have his head in front at the end of 2,400m at Sha Tin this afternoon.
Words like Arc runner-up and Breeders Cup Turf roll glibly off the tongue in discussions of race form but when all is said and done, they are just race names.
Only six outright favourites have ever won the Vase in its 20-year history, just one in the past 12 runnings, and other horses have come and gone with the kind of credentials Flintshire boasts and without the silverware when they left.
Arc runners-up? Seen them before. Aquarelliste in 2002, Westerner in 2005, Youmzain in 2009 and only Aquarelliste managed a place at Sha Tin. Arc winners? Well just the one - Dylan Thomas who ran odds-on in 2007 and finished in the ruck.
Breeders' Cup Turf winners and placegetters have been and gone too, so having those races in his form is not enough to say Flintshire's name should already be with the engraver. A different track and style of racing ensure that we still need to run the event to find out.
Yet, the plus column is solid. The Andre Fabre-trained four-year-old would have had Lord Kanaloa nodding his acknowledgment after a workout this week that made Flintshire look more like a super sprinter than a stayer. And, over the years, the best Vase workers have reliably run very well on race day.
This year's Vase has a longish tail and again that look of a halfway house for the almost-great of Europe, and probably that's where Flintshire fits in. So too the other half of Khalid Abdullah's ticket, Sir Michael Stoute-trained three-year-old Snow Sky (Ryan Moore), who looks his danger.
What promises to be a miserly pace doled out by Khaya and Bubble Chic, closely pursued by Curren Mirotic and perhaps Empoli, will not be a friend to either fancy.
Last year, the joker in the pack was Dominant (Joao Moreira) for the locals and he could be again despite some poor efforts. The Sha Tin of October and November was a concrete road and Dominant has never given his best in those conditions. But his 2,400m form is very good, his work has been brilliant and he will find a kinder surface underfoot today.