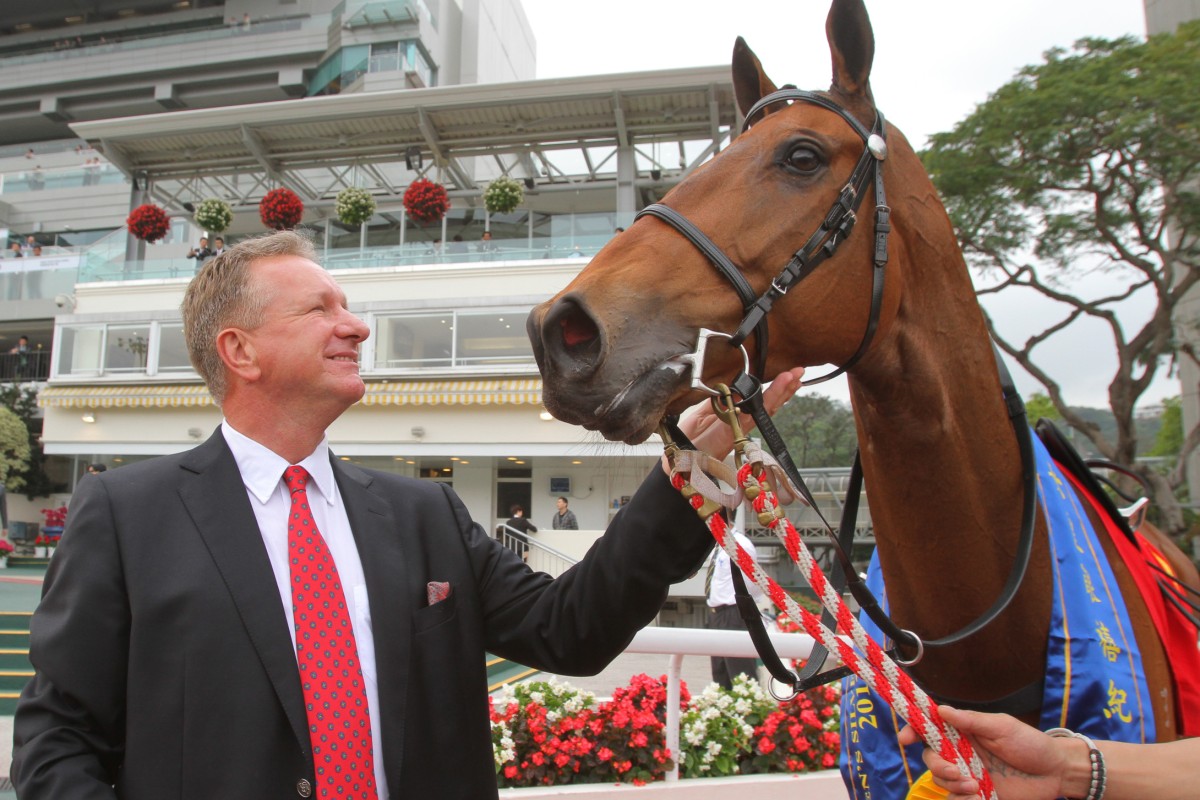 A philosophical Tony Millard mused that it was "just the way it goes" after his champion miler Ambitious Dragon was withdrawn from the Longines Hong Kong Mile this morning.
It had been touch-and-go all week as to whether the 2012 Mile winner would line up in the HK$23 million race, but Millard said there was no other decision that could be made after he trotted up lame this morning.
"In the end, the vet didn't have to make the call - we withdrew him," the trainer said.
"It's been a roller-coaster ride and if the race had been run yesterday, he could have run, but he's too precious to risk and we knew he had to come out.
"Even when we changed the shoe this morning, he didn't like it at first so we fitted him with a special bar shoe. I couldn't believe it, he trotted up sound and we were thrilled, but they turned him around and he was lame.
"That said, we have moved heaven and earth to get him there and I can't be more humbled and proud of the people that have worked on the horse this week.
"The people in my yard, the vet Chris Riggs, the farrier Brad Porter, the physios, it's just been an amazing effort and it was just one of those things - in the end it didn't go our way."
Millard said he would turn his attention to getting the eight-year-old 100 per cent and may look towards next month's Stewards' Cup instead.
"At the end of the day, we still have a horse and it is only a minor issue," he said. "When he is on song, we can present him to perform."