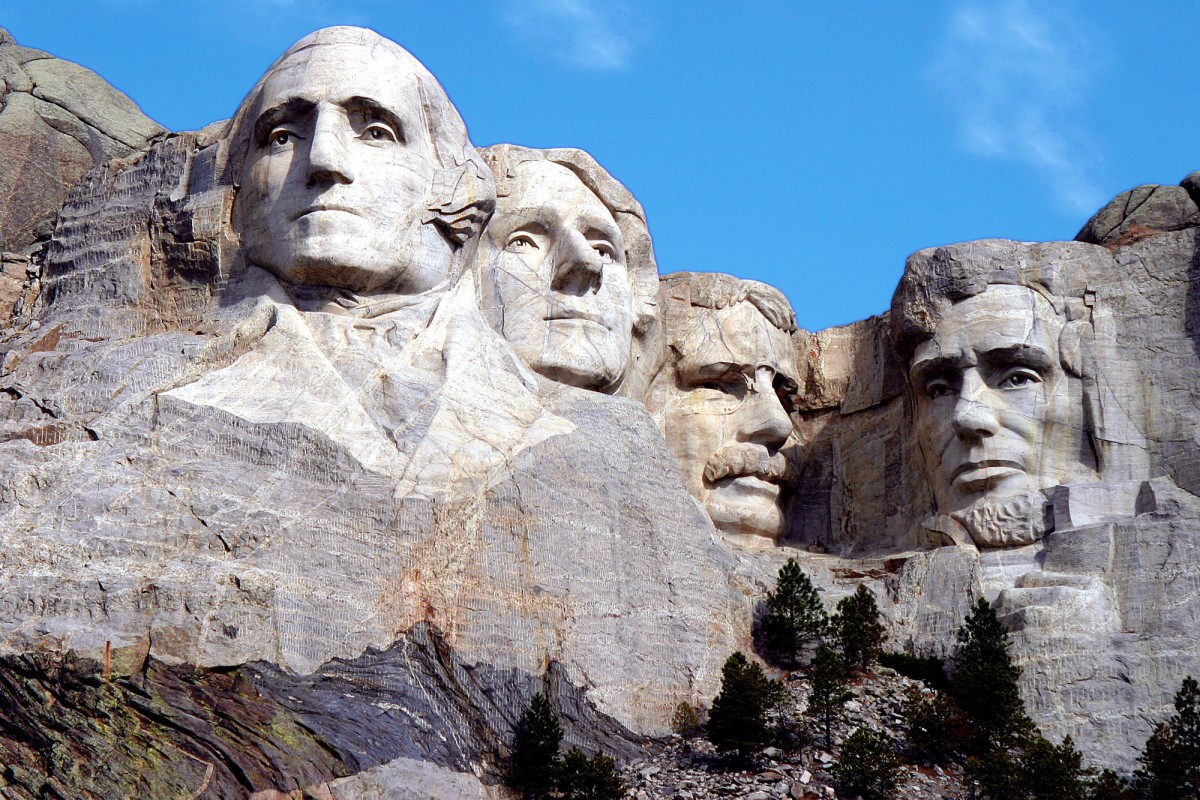 The Hong Kong Jockey Club celebrates its 130th anniversary this Sunday and as Major League Baseball pundits go through their annual debate over who stands out in the storied history of their game, we got to thinking – why isn't there a Hong Kong Jockey Club Hall of Fame?
For a club steeped in such rich and colourful history, it seems odd there isn't a way to honour the best, brightest and most influential participants in racing.
Sticking to the professional era, from 1971 onwards, and working off the "Mount Rushmore" concept – that is, picking the four defining figures of the past 40 or so years - who would they be?
As it stands, the Hong Kong Racing Museum is somewhat lacking in punch, as covered previously. If you go exploring deep enough within the bowels of the cavernous Sha Tin public stand you will find a sign directing you to an "Avenue of Stars" which we were informed has been "taken away".
It was apparently a Hollywood Walk of Fame-style tribute with jockeys' and trainers' handprints in concrete.
So setting aside why there isn't a racing Hall of Fame for a moment, let's wish there was and wonder out loud who would be the inaugural inductees.
Let's stick to the professional era, from 1971 onwards, and work off the "Mount Rushmore" concept – that is, picking the four defining figures of the past 40 or so years.
After canvassing many opinions, it seemed obvious there were three "first ballot" locks - choosing from jockeys, trainers, officials and, of course, horses that no one could argue against.
But the big question is, who would fill that fourth spot on the Mount Rushmore of Hong Kong racing?
THE NO-ARGUMENT TRIO
TONY CRUZ
994 wins and two championships as a trainer, 946 wins and seven championships as a jockey
Sometime this month, at his current strike rate, Tony Cruz should become the second trainer to notch up 1,000 winners in Hong Kong. Throw in a couple of championships, including the all-time season high of 91 wins, training Hong Kong's greatest ever horse, Silent Witness, and it might be enough on its own to be part of the conversation. But then consider what Cruz did as a jockey: second all-time domestically with 946 wins and five championships.
But that isn't all. Cruz has another advantage. While many of his expat rivals' overseas achievements can't really be considered, the Hong Kong-born and raised star's amazing success in Europe, where he won some of the biggest races on the calendar, has to be part of his CV.
Cruz's dual-career as an all-round horseman stretches for all but two years of the professional era and his status as the local-boy-made-good cements his place as first onto the mountain (good luck to the sculptors trying to do justice to Tony's magnificent head of hair).
SILENT WITNESS
A record 17 straight wins, HK$62.5 million in prize money
There is no doubt Silent Witness' record and fame far transcends that of his equine rivals, and perhaps even his sport. The sprinter's record-breaking run of 17 straight wins had a nation, and eventually the racing world, transfixed. Even though Silent Witness was named the world's champion sprinter three times, he is still unfairly left out of some discussions of all-time greats of world racing. Silent Witness won eight Group Ones, but the streak and his legacy make him a lock. It might be a close call for second behind the great champ, but the bunched field is five lengths back.
DOUGLAS WHYTE
1,643 wins, 13 straight championships
Douglas Whyte simply wins his way in. Cruz likes to argue, good-naturedly, that his combined win total as jockey and trainer should be considered and that he has "won" more.
But as far as total dominance goes, Whyte's domestic riding record is unsurpassed. While Cruz had an arch-rival and peer in Gary Moore, Whyte's longevity means he has had plenty of rivals - for a season or two at a time, anyway.
The South African took over from seven-time champion Basil Marcus and then went about rewriting the record books – 13 straight championships and currently nearly 700 more wins than Cruz and counting.
Eventually, Zac Purton took Whyte's mantle as champion last season, but in between the Durban Demon saw off challenges from foreign stars like Shane Dye, Robbie Fradd and Brett Prebble. Whyte's legacy goes way beyond statistics; his hard-edged professionalism has taken Hong Kong racing to another level.
AND . . . WHO WOULD BE FOURTH?
That leaves us with the fourth face on the mountain, but before that, a quick run through honourable mentions that would soon be looking for a place if there were one more individual inducted each year (the key with a good Hall of Fame is to make sure it's hard to get in, so maybe every second year).
As far as trainers go, Ivan Allan's big-race record could push him higher in estimations than a record of 545 wins and three titles would, ahead of David Hayes' 458 winners and two titles. (Allan's colourful private life and battles with the establishment also score him big points with us, too).
But beating them both would be Brian Kan Ping-chee (below), the last local trainer to win the championship before Dennis Yip Chor-hong's success two seasons ago. He trained for 25 seasons and won 844 races, putting him just ahead of John Size for third all-time.
Whyte and Cruz stand out among the jockeys, and it is close between Basil Marcus (671 wins) and Gary Moore (694), both of them with seven titles. But would Moore's case be like baseball's Pete Rose, and his entry debated or denied because of off-field controversy? Probably not. This is Hong Kong and horse racing for heaven's sake and if we start rubbing people out for long-forgotten transgressions there might be more people banned than inside the hall.
The next best horse after Silent Witness is a tricky one. Co-Tack is the name that springs to mind for most, but he was more of a "people's champ" than devastatingly brilliant, winning his way to a record 10 straight victories in staying handicaps. Others like River Verdon, Good Ba Ba and Vengeance Of Rain could also have cases, too.
And what about officials, or even gamblers? Some would argue that revolutionary professional punters such as Alan Woods and Bill Benter deserve consideration in a jurisdiction where turnover is king.
But to the three serious contenders for that fourth spot, as we see it:
JOHN SIZE
837 wins, seven championships
If being a "game changer" is part of the formula, then Size has to be a strong candidate. No one has arrived in Hong Kong and tipped racing upside down the way the unassuming Australian did in 2001.
Starting the season with just a relative handful of horses, Size went on an unprecedented winning run that resulted in a title on debut. He made it three straight and now has a total of seven championships.
Size's consistency is his trademark, but when it comes down to comparisons with the other contenders, his lack of a truly transcendent star lets him down. His numbers continue to build though, and one day, like Whyte, his win total will speak for itself. As of this week, he sits just seven wins behind Kan, and moving past him will place him third on the all-time list.
GEORGE MOORE
721 wins, 11 championships
Taking Cotton Fingers' riding career out of the equation and judging Moore purely on his training exploits in Hong Kong is interesting. Moore's Hong Kong career spanned a crucial, formative period of the sport here, and he was the dominant trainer of his generation.
He won the trainers' championship 11 of the seasons he trained in Hong Kong and prepared some of the champions of that era, including Silver Lining and Gilgit. As far as legacy goes, does being responsible for bringing his sons Gary and John to Hong Kong count? The family has helped shape the racing landscape and the Moore name has been a constant through the professional era.
JOHN MOORE
1,406 wins, five championships.
No trainer has ever done as good a job of reinventing themselves as Moore. Old-timers would have once thought it inconceivable that John's career achievements in Hong Kong could one day outstrip that of his father and brother.
But here we are. "Brother John" has prepared more than 1,400 winners and comes off a season where he has broken the single-season earning record with his horses winning HK$136 million at home and more than HK$160 million when you throw in two overseas Group One wins.
The quintessential big-race trainer has also managed to win five titles, but his lasting legacy will be the quality of horses he has brought from Europe and Australia, with his current crop led by Able Friend and Designs On Rome among his best ever.
They say a true test of a sportsperson's greatness is when they change the rules because of them. In that case, the Jockey Club's "John Moore rule" - changing the compulsory retirement age from 65 to 70 with Moore-like prizemoney quotas - gives the safari-suited champion a few extra points.
So, to the final spot on the Mount Rushmore of Hong Kong racing, who goes into the Hall of Fame first?
We've got to give the edge to John Moore, if voting was today, but with Size making a case season-by-season and George to one day take his place alongside his two boys.