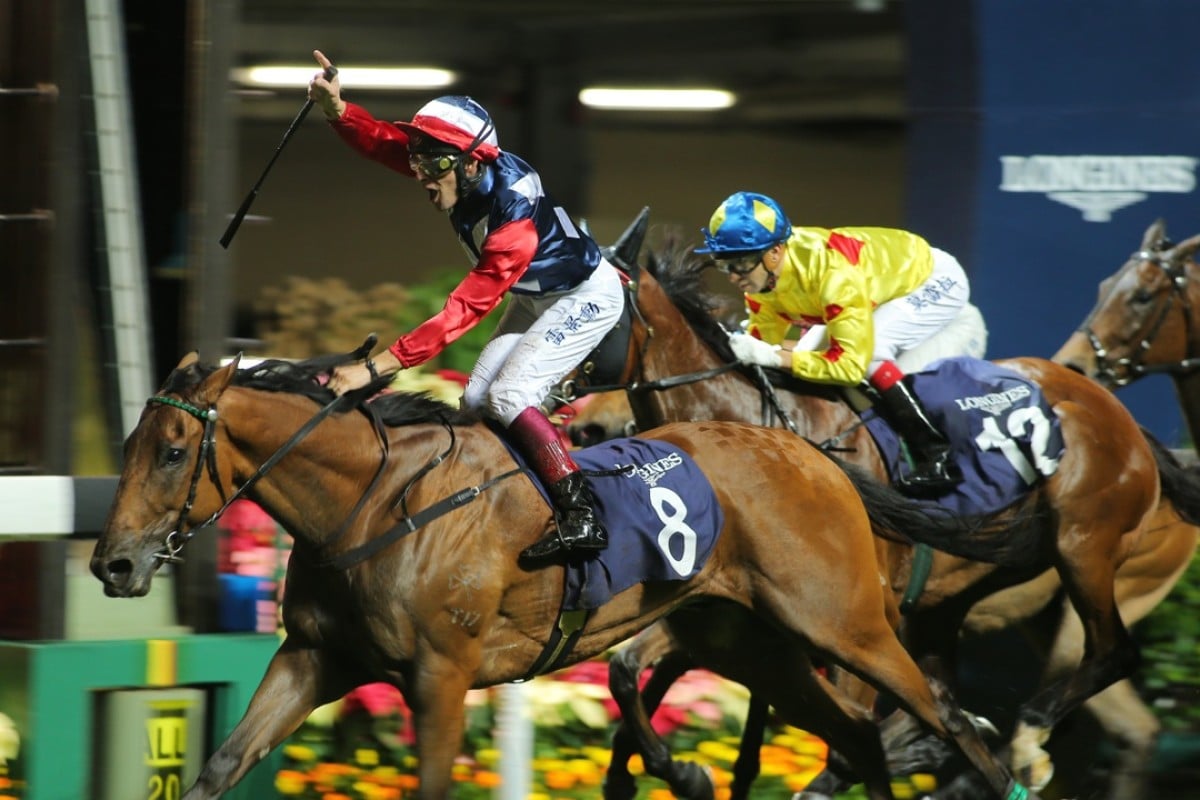 2015 Longines International Jockeys' Championship winner Gavin Lerena will spend two months based at Sha Tin from late next month as part of a mid-season licensing shake-up announced on Wednesday.
As well as the recruitment of Lerena, it was revealed that Gregory Benoist will cut short his current stint and that Chad Schofield, who was licensed until February 1, will ride through until the end of this season.
It was always the goal to stay full time so it's great to have it made official
Lerena, whose minimum riding weight is 122-pounds, impressed many with his skills in last month's IJC, in which he scored wins on Mr Right and Superoi in the final two legs of the series, and he will join a long list of champion South African riders to have competed in Hong Kong throughout the years.
A winner of more than 1,300 races in his homeland, Lerena clinched the 2014-15 South African Jockeys' Championship with 220 wins at a strike rate of 19 per cent and has won nine Group One races, including the South African Derby twice.
Lerena will find himself pitched against some hot opposition when he arrives for a stint that begins at the Citibank Hong Kong Gold Cup meeting on February 28 and stretches through to the Champions Mile fixture on May 1 - a period that also includes a host of big races, including the Stewards' Cup and BMW Hong Kong Derby.
Also beginning this Saturday will be current British champion Silvestre de Sousa, whose licence was rubber stamped yesterday, with the Brazilian to ride through to the Stewards' Cup meeting on January 31.
A change in contractual commitments prompted Benoist to cut short his relatively successful stay, with Al Shaqab racing upgrading his deal and requesting that the Belgian-born rider return to France to assist in the preparation of young horses for the new European season.
Schofield missed Wednesday night's Happy Valley meeting with illness but was pleased to be continuing on full time after riding 11 winners so far and establishing himself in the top ten of the Jockeys' Championship.
"It was always the goal to stay full time so it's great to have it made official," said Schofield, who expects to be back riding again on Saturday after suffering with a stomach ailment over the last few days. "I couldn't keep anything down, I don't know what it is, but I thought it was better to rest and be right for the weekend and make sure I was 100 per cent right to ride there."