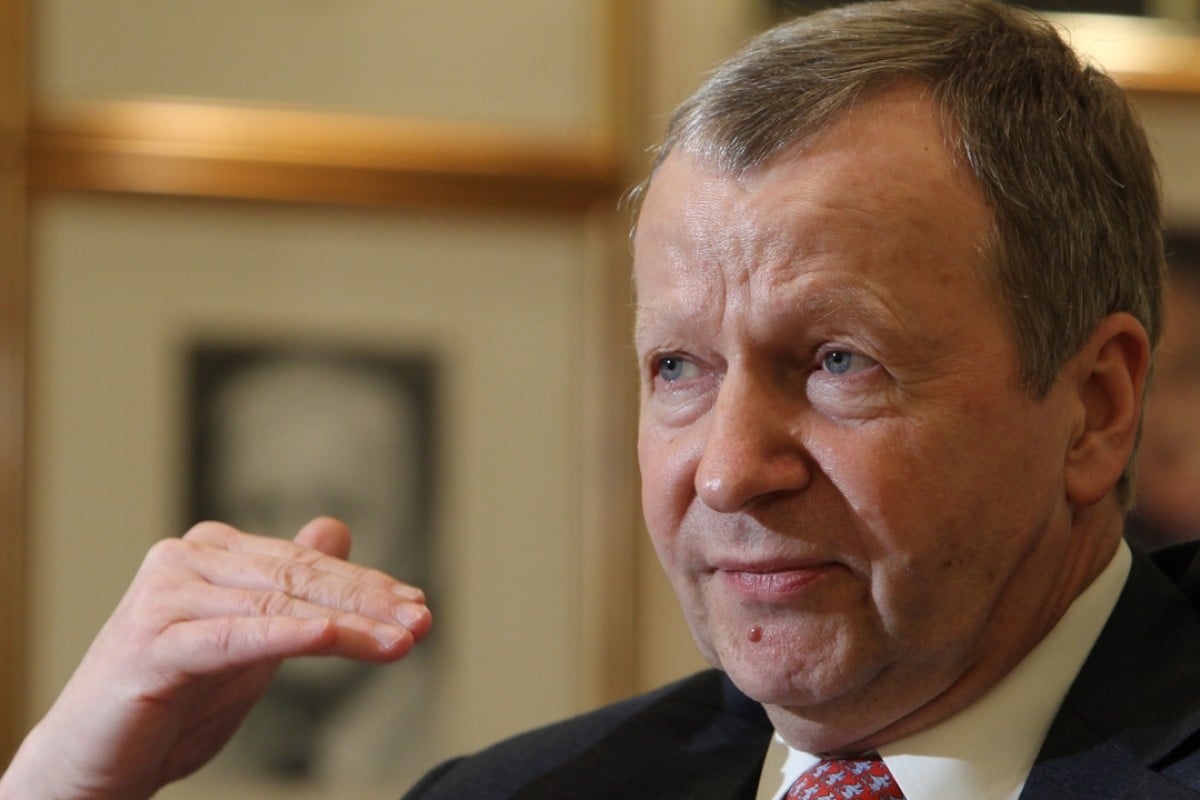 In his role as the Asian Racing Federation chairman, Winfried Engelbrecht-Bresges has called on member jurisdictions of the organisation to take up Hong Kong's model for a task force to combat illegal gambling throughout the region and the world.
"In terms of our business discussions, one issue stands out for me as requiring an urgent and dedicated response, and this is the problem of illegal betting," Engelbrecht-Bresges said.
"Technology has enabled illegal gambling operators to transform completely, so that we now see online operators taking bets on our races from a global customer base. National borders have become largely irrelevant.
"These operators now hold a volume of bets on our races which in some cases completely eclipses our own. This is a problem that we cannot afford to ignore and which requires at the very least a regional approach – individual nations acting alone will not be able to stem this tide – so I will be proposing to the ARF executive council that we establish a task force with the mission of developing an anti-illegal betting strategy.
"This will be a multi-pronged strategy incorporating research and intelligence, media, government submissions, links with law enforcement agencies, and identification of key influencers. We must also ensure that this taskforce is adequately resourced."
One issue stands out for me as requiring an urgent and dedicated response, and this is the problem of illegal betting
Engelbrecht-Bresges added that he had "serious concerns, that some racing jurisdictions have a very loose approach to giving out gambling licences, which can create massive problems in other jurisdictions in relation to illegal gambling, money laundering and organised crime."
During an afternoon session on "The Rising Tide Of Illegal Gambling" delegates heard that there are "billions of people in Asia without a legal outlet for gambling – it will go somewhere".
It heard from an assistant commissioner of police in the Australian state of Victoria, Neil Paterson, that "illegal gambling is the fastest growing source of revenue for organised crime globally" and "goes hand in hand with match-fixing".
"If you do nothing about illegal betting, you may not have much of a racing industry in 10 years," Paterson said.
Martin Purbrick, the Jockey Club's director of security and integrity, described the HKJC taskforce model, which reaches out to interact with law enforcement, financial institutions, telephone and internet companies and legislators, explaining the potential negative impacts for them in illegal gambling and to work on joint solution efforts.
"The key is in stakeholder engagement. If law enforcement, for example, understands that this is a huge revenue stream for people and groups involved in other criminal areas like drug trafficking or loan sharking then they need to help us convince governments there's a social problem," Purbrick said.
During his presentation, Purbrick outlined the extent of illegal gambling, difficulties in getting convictions, even for the FBI, dismissed control through the banking systems as "irrelevant" and said illegal gambling groups were also moving into areas like "dark unregulated" operations on markets like foreign exchange and major global financial indices.
"If anything, this should worry law enforcement even more than sports or racing," he said.