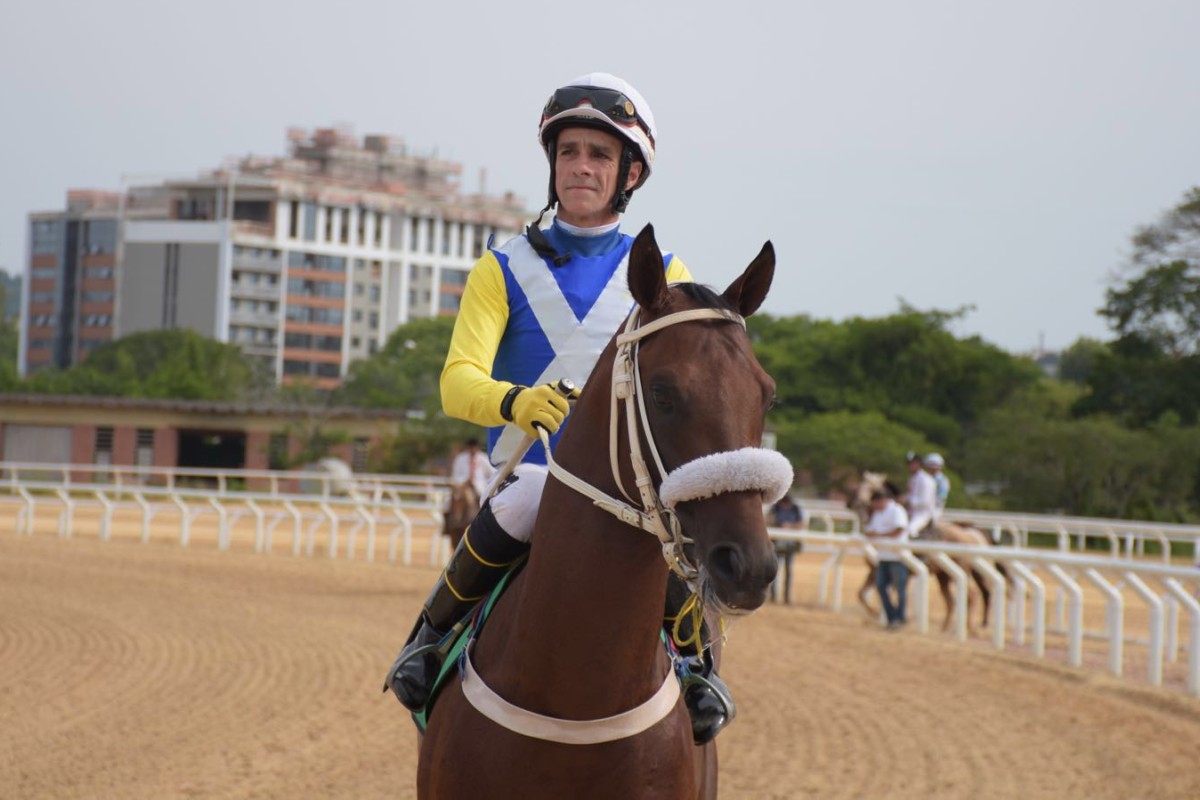 Joao Moreira and Silvestre de Sousa may be the best-known Brazilian jockeys, but they aren't the only ones to excel from a group that includes an all-time great both riders revere to this day and that has been tinged with tragedy in recent years.
Jorge Ricardo has ridden more than 12,000 wins and counting as he engages in what seems a lifelong war with US-based Canadian veteran Russell Baze for the title of most wins ever by a jockey, a race in which he now trails by about 100 winners.
Now 53 and based in Argentina, Ricardo is still riding winners, and although not striking at the same prolific rate as when he was in his prime, both Moreira and De Sousa say their compatriot's skills would stack up against any rider in the world.
"He is unbelievable," said De Sousa. "When I rode against him, I saw him do some amazing stuff. I remember I was drawn inside him in a race once and the things I saw him do in less than a minute, I have never seen anyone ride like that. In the gates, he could make sure the horse had all four feet on the ground and then just bounce them out – he could pinch a length out of the gate on anyone."
"He could have made it anywhere. He has a very good race brain and he reads a race well. Let's face it, he has more than 12,000 winners, think about that. I have had just over 6,000 rides, this guy has over 12,000 winners. He is the kind of guy that has seen everything."
Moreira agreed Ricardo's records – which also include 26 riding titles in Rio de Janeiro and a single season record of 477 winners in 1992-93 – speak for themselves.
"He has been 10 times more successful than me," Moreira said. "Look at the numbers. We weren't based at the same racetrack, but I always watched him and I was amazed at how many winners he rode and how he managed his business."
Then there are the other Brazilian riders scattered across the racing globe, with most of the leading talents forced to look overseas for opportunities – many of them in neighbouring Argentina, as their own industry struggles.
De Sousa will depart Hong Kong following Sunday's Sha Tin meeting after an impressive six weeks, but he will be soon be replaced by Eurico Rosa da Silva, a 40-year-old with experience in Macau, Singapore and, for the past 10 years, Canada, where he has been champion rider at Woodbine for the past two terms with more than 200 winners last year.
Then there is Singapore-based Manoel Nunes, champion rider at Kranji for the past two years, and Malaysia's current leading rider Jose da Souza plying their trade in Asia, among others.
Still, the Brazilian jockey ranks have also been hit by terrible loss in recent years, with the stabbing death of 39-year-old Fausto Durso in Brazil last year, which followed 28-year-old Dalto Duarte being killed in a motorcycle accident in late 2014.
Moreira says he has no doubt that Duarte was a better rider than him: "He had a lot of success in Rio for the last six years and was a nice young man, straightforward, never in trouble, and tragically lost his life."