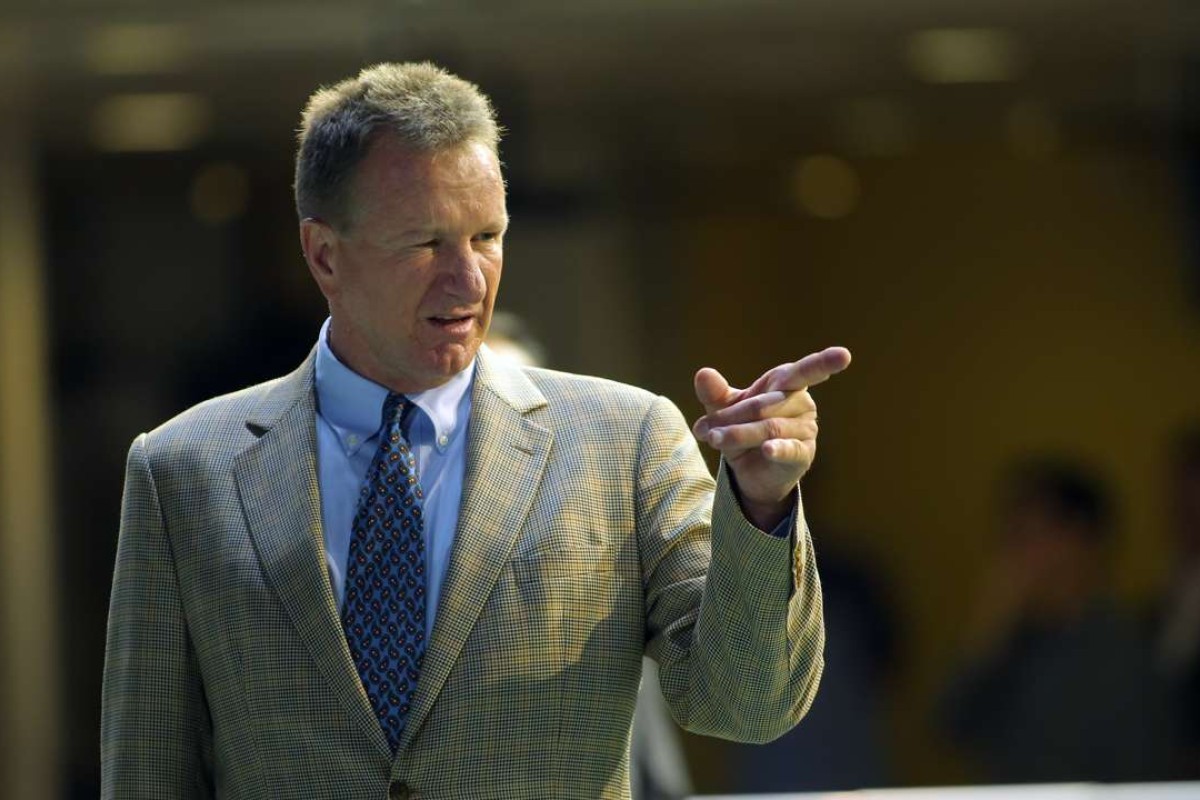 Trainer Tony Millard was highlighting the resilience of the South African thoroughbred after a winning double at Happy Valley last night.
Millard scored with a recent arrival, Mint Master (Chad Schofield) but later added a breakthrough victory for one-time Derby hopeful, Golden Sleep (Karis Teetan).
"He came here with some very nice form from South Africa but when he first arrived, he wouldn't relax, he overraced and we just couldn't hold him," said Millard of Golden Sleep, a Group One winning miler as a three-year-old.
"But you can't give up on horses, they can change, especially these South African horses. Now he's settled down a lot and when they start to go the right way you never know where they might end up. Who would have thought that Horse Of Fortune would have done what he has done this season?"
Mint Master was backing up from his first sign of form last week under Gavin Lerena but with the South African jockey already booked, Millard switched to Schofield, who put in a copybook display.
"He's come to hand quite quickly, that's only his sixth start here," the trainer said. "It's a shame for Gavin because the winners aren't coming easily for him and I wanted him to ride it but there was nothing we could do."
John Moore-trained Midnight Rattler provided the hard news of the night when he was withdrawn from the ninth race only hours beforehand, after the Jockey Club's chief analyst Dr Terence Wan See-ming reported that the pre-race urine taken from the horse on Wednesday morning was positive to the anti-inflammatory phenylbutazone and its metabolite. After a second sample was taken in the afternoon and results supported the earlier test outcome, Midnight Rattler was withdrawn by the stewards at the request of the trainer. The matter has been adjourned to a date to be fixed.
On the track, Joao Moreira's double on King Bountiful for John Size and Lucky Year for Danny Shum Chap-shing gave him riding honours and edged him within four wins of his record of 145 last year, with 13 meetings still to play.
But Zac Purton also claimed a double, opening with an aggressive ride to break the drought for Rugby Diamond to give Chris So Wai-yin the 100th win of his brief career, then the Australian narrowly added Magical Beauty for Tony Cruz in the evening's trophy event.
"Magical Beauty doesn't help himself with the way he jumps out of the gates, but he's a decent horse and will probably be better after a break," Purton said. "The track pattern wasn't a plus for him but the good speed in the first half of the race was and that was enough but he felt the big handicap weight this time."
So said that putting blinkers on Rugby Diamond might have contributed to his maiden victory after 16 starts but he felt the Class Five opposition was more important.
"But the blinkers helped to get him to the lead and I thought he would be hard to run down if he was out in front," So said. "I'm grateful to the owners for sticking with me despite the horse being a little disappointing – maybe the win can switch him now."
Barely a meeting goes by without Kei Chiong Ka-kei landing a victory and, with the track playing strongly in favour of on-pace runners, Almond Lee-trained Ocean Roar led all the way.
"Everyone knows that he always leads and can't do anything else, so with the light weight the other fast horses didn't want to take him on and get burned," Lee said after the sprinter's eighth win over the Valley 1,000m.