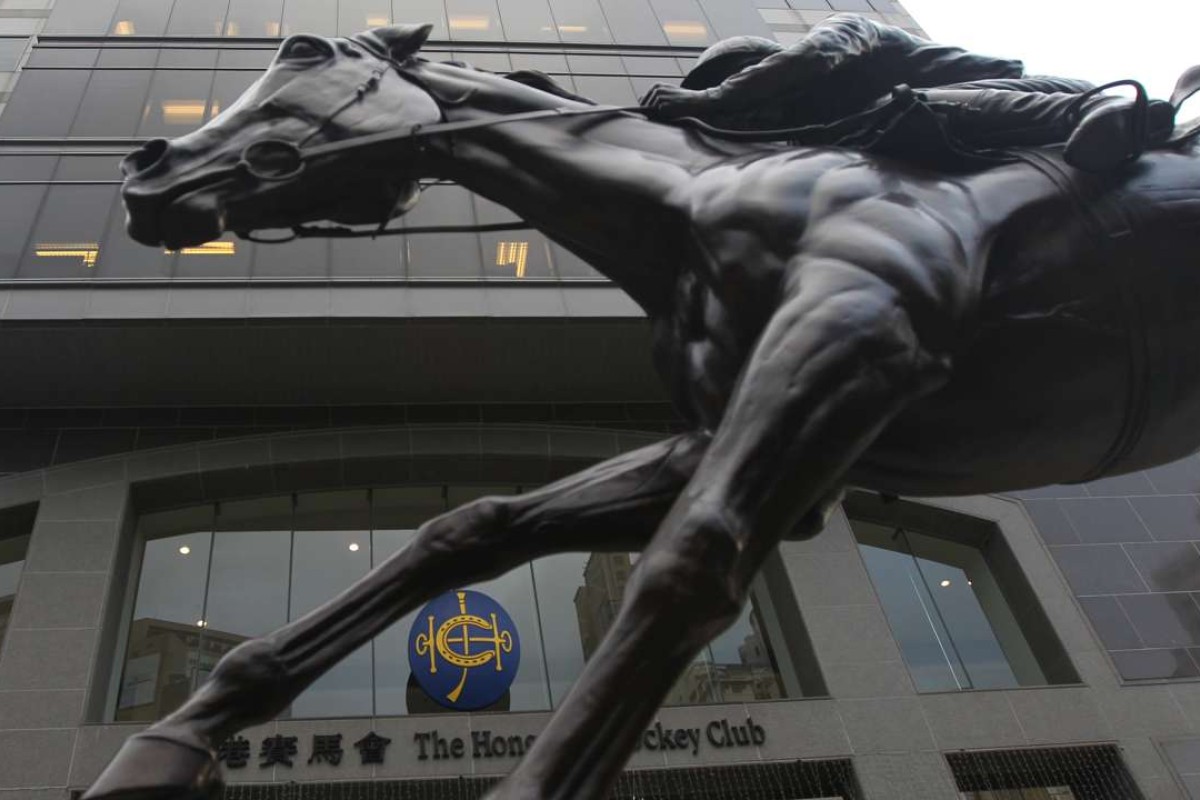 Move over Jon Snow. Yes, you were lying deceased on the slab with knife holes all through you and half of your blood leaked into the frozen ground, but your return to the living is now just the second-best comeback of 2016.
Last Thursday, the HKJC-Racing.com deal was deader than drive-in movies; robust discussions were taking place that included at least some of the following words – lawyers, unprofessional, insane, cowboy, contract, trust. Oh yes, and CrownBet.
Wednesday night's opening gambit in the "multi-year" telecast deal was about to set records for brevity. It was over. It was Taylor Swift relationship over. He said, they said. Or maybe it was more like Pink over. From the Hong Kong side, there were strains of well, so what, we're still a rock star and we don't need you. Over, over, over.
Then in stepped David Moodie, the chairman of Racing Victoria, playing Henry Kissinger if you're of a certain vintage, or the Red Woman, if you're somewhat younger. And there was Middle East peace. There was the deal climbing off the slab. Even if Racing.com felt it was in the right, we suspect his motive might have been not just peace for its own sake but the A$71.7 million (HK$410.6 million) Hong Kong turned over on 18 simulcast races at the last Melbourne spring carnival.
Who are you backing in Race 4? pic.twitter.com/25X6vJIHDJ

— Racing.com (@Racing) June 1, 2016
Let's go all the way back ... it seems like long ago ... to when the deal was first announced, unilaterally by Racing.com, and eyebrows went up at Sports Road. The time was 2.44pm Hong Kong time in the middle of Champions & Chater Cup day – or well ahead of the agreed announcement date (which the Jockey Club did end up using to announce the deal nine days later). That was an awkward first date of sorts which had the Jockey Club wondering what kind of partner it had taken on.
In this newspaper and specifically this column, we posed the question, how is this going to work?
Is deal to telecast Hong Kong races Down Under really a dance with the devil?
Racing.com had the other boyfriend, CrownBet, who wasn't going anywhere – and yet here was the HKJC stepping out, courting.
The Jockey Club said there was an understanding. Some sort of open relationship. Very modern, French even. But then it got very unmodern quickly when CrownBet wasn't just quietly tagging along for the ride but sitting in the front seat, ordering the wine and wouldn't stop talking.
Cue the plate throwing.
Somewhere along the line, somebody signed something to which they are now not owning up.
Given its opposition to fixed odds operations on its racing, it seems incredible that the Jockey Club would have signed an agreement giving CrownBet much of an opening, regardless of the betting operator's firm relationship with Racing.com.
We haven't seen the contract – amazing how coy people get about these things when you try to get hold of them – but the suspicion is that CrownBet was given some walk-on, walk-off part, then, as the curtain went up, switched costumes and started spitting out the lead actor's lines.
If that's the case, then Racing.com must have been at least a little complicit.
However, Hong Kong's sudden change of heart, after Moodie's intervention to snatch an ICBM out of the air before detonation, also smacks of failure on this end to properly understand the leeway CrownBet had been given.
There is a dropped ball here somewhere and some disingenuous responses.
Ambushed: Jockey Club reviews deal after Aussie partner allows bookie promotion on live telecast
What we hear from our spies is that Sunday's Racing.com was highly conciliatory – little or no CrownBet during the first half when Hong Kong ran with two local meetings, then just a brief here and there appearance in the second half when Sha Tin was the only meeting.
And that's likely the format for the remaining nine meetings, after which no doubt there will be more detailed discussions about what really was agreed and what appeared.
But it's like that first time you got caught cheating on your long-term girlfriend. Sure, they might take you back, but is it ever the same again? I'm asking for a friend.
Why is the HKJC so opposed to fixed odds betting on its racing? After all, it isn't like it can do anything about the multitude of fixed odds operators online, working within the law regardless of club permission.
Well, partly it's the TABCorp commingling arrangement, from which the club gains direct benefit, while benefit from fixed odds is murkier and smaller.
And partly, it's about TABCorp. TABCorp, for more than 40 years a solely parimutuel operator, has more recently moved into fixed odds and likes it. A lot. It has taken up the crack pipe of fixed odds at a late age, wondered how long this has been going on, and it has become the most profitable area of its operation.
But, due to going steady with the HKJC, it has refrained from fixed odds on Hong Kong and is the only operator that has. (Betfair has also kept away, although it did operate without success on Hong Kong in the early years of this century and closed it down, we heard, in hopes of doing business with the HKJC at some later stage.)
The HKJC rightly believes that TABCorp might pull out the "why don't I get flowers too?" line if a blind eye is turned to CrownBet.
Done deal: Hong Kong racing to continue on Australia's Racing.com until end of season
It isn't like CrownBet would be handling much money on Hong Kong. Hey, corporate bookies don't like to handle much money on anything these days and shut down anyone who even makes a face like they might know a winner. Turnover $8.70 and punters won't migrate there for long when they find they can't get set at the sexy prices. They're a mirage.
So, in dollar terms, it could be argued that this is a storm in a thimble. Heck, from Hong Kong's point of view, even Australian commingling is a drop in the ocean – less than half a per cent of total turnover. (And, if it chose to turn away from Australia, we hear South African turnover on Hong Kong, previously much smaller than Australia when both operated minute domestic pools, has jumped out of the ground since commingling and is now on par with Australia.)
But this is all about principle and the future.
Which is where the Cola Wars argument surfaces. When Pepsi and Coca-Cola spent the GDP of a medium-sized country in a 1980s advertising war, it seemed the cost could bring mutual destruction to them. What happened instead was an expansion of the total cola market.
So is that the relevant argument for the CrownBet issue?
On Wednesday, despite CrownBet hogging the screen and TAB getting hardly a mention, commingling turnover was up 30 per cent. All right, we're talking small numbers so we're seeing it through beer goggles, but it was looking pretty good.
Hong Kong cannot live in a bubble and has coped for eternity with illegal bookies locally and across Asia, so is part of the price to pay for globalising Hong Kong racing the need to cope with the new girlfriend's friends, even if it doesn't have to be cosy. Zero tolerance is not an option.
Up until now, the club's telecasters overseas have also been its commingling partners, so they've had direct, shared interest. Racing.com is not a commingling partner and this won't be the last time the club needs a non-wagering telecaster for the sake of advancing commingling.
Is there an argument to say even having CrownBet pushing the promotions, it can work out better for commingling? Perhaps, but it still isn't an argument you're going to find the Jockey Club wheeling out soon.
CrownBet isn't going away. Every time the HKJC and Racing.com are on a date, CrownBet will be there in the bushes, in the back seat, at the next table peering over the newspaper. It has a firm relationship with Racing.com that the telecaster will be legally bound to service and that's why this isn't over.