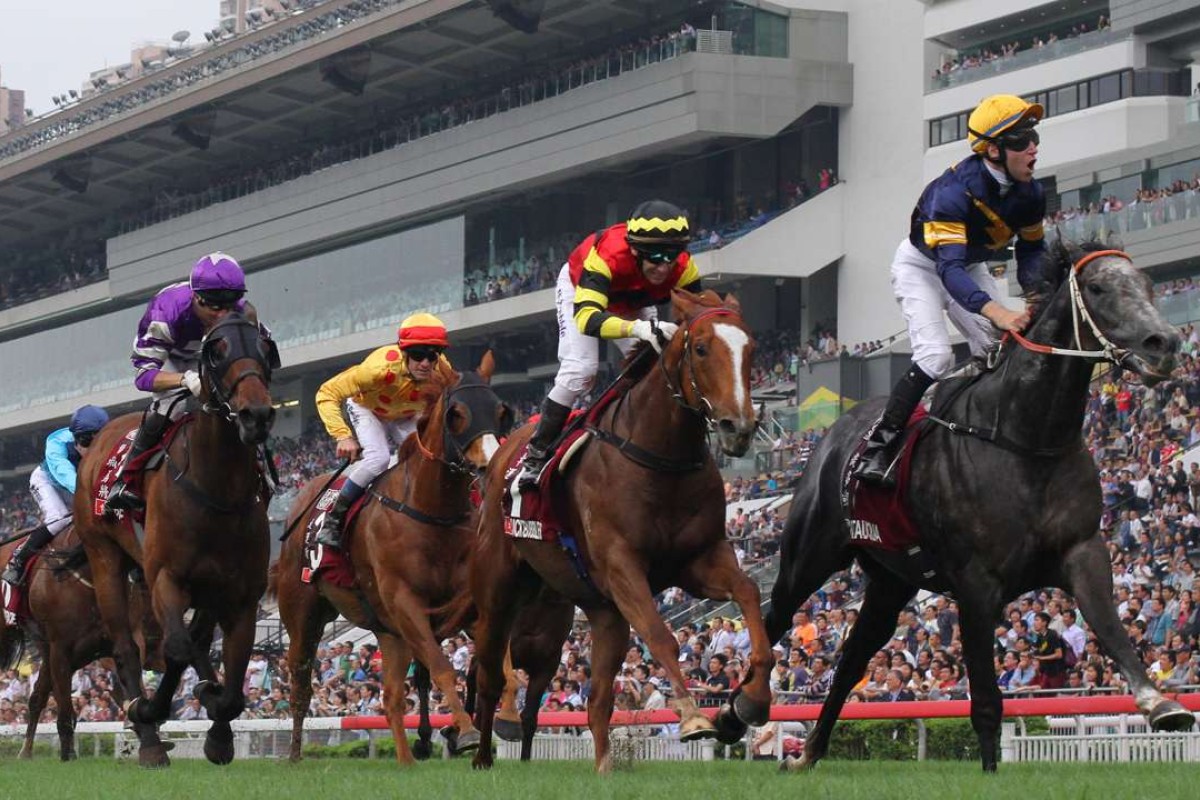 Ahead of tonight's Champion Awards for the season's outstanding performances, the Hong Kong Jockey Club has announced significant prize money lifts for two of its flagship spring events next year as part of a general raising of stake money.
The Champions Mile has been lifted by HK$2 million to a total prize purse of HK$16 million, and the Chairman's Sprint Prize, run as an international race for the first time this year when Chautauqua was successful, rises HK$4 million to HK$14 million in 2017.
Next season, all of the Group races will be open for overseas competition, with the exception of the four-year-old series and the Hong Kong Macau Trophy, after Hong Kong was promoted to Part One of the Blue Book by the International Race Planning Advisory Committee.
Prize money for Group Twos will remain at HK$4 million, nevertheless, and the Group Threes are unchanged at HK$3 million.
Standard prize money in Hong Kong is already the highest in the world on average but total stakes for 2016-17 will be boosted to more than HK$1.1 billion.
"The average prize money per race in Hong Kong is the highest in the world and these increases maintain our position as a world leader in the sport," said Tony Kelly, Executive Director, Racing Business and Operations.