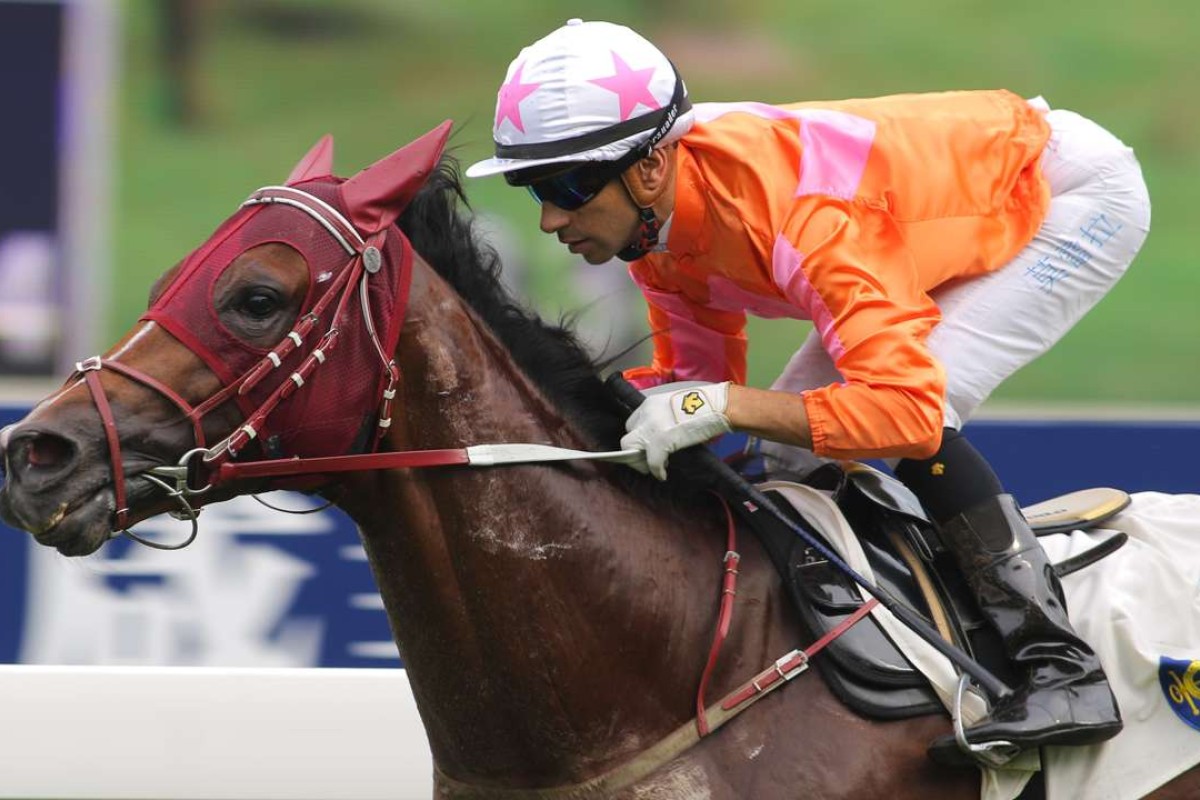 John Moore metaphorically handed over the baton as champion trainer to John Size at Sha Tin yesterday but without misgivings as he approaches next term with a rare optimism, even for him, and his outstanding line up of big race prospects soon to be rejoined by an Able Friend he believes will return to his best.
2015-16 Season Finale: Kei Chiong, Joao Moreira and John Size dominate the final day of the Hong Kong racing season
Former Spanish horse Helene Paragon (Joao Moreira) made a one-act affair of the Sha Tin Mile Trophy under top weight to stamp himself as a star for next season but he may be relegated to back-up if all is as good with Able Friend as the trainer believes.
Able Friend still has to undergo one more MRI of the hoof injury he suffered in December that ended his season but Moore said his vet Ben Mason said he doubts that one is even necessary.
"Able Friend's owner, Dr Li wants to see one more but Ben tells me the injury has healed, the foot has grown out really well and the horse is fine," said Moore, confirming that the plan to run Able Friend in Melbourne before his return to Sha Tin has been abandoned.
"Within a few weeks, he'll be back in quarantine at Muskoka Farm and then back here to prepare for December. The injury he suffered was a very rare one but all the indications are he'll come back to top form again. We just have to keep an eye on his feet and keep them in the right shape and he'll be back to being Hong Kong's best miler."
Still Moore admitted it is nice to have back up.
"Helene Paragon, what an exciting find to get out of Spain," he said. "He carried weight and accelerated like a really high class horse today to put them to the sword and he will come back to a preparation aimed at the Hong Kong Mile. He's a colt but I don't think we need to geld him – he's doing everything right and Joao was really upbeat about him.
"Of course, if Able Friend returns as we hope, then maybe this guy will be second fiddle to him but it's nice to know we've got him as well."
Moore was waxing lyrical about other times and other places and questions of retirement but he isn't going anywhere just yet.
"If my son George was able to take over the stable, I might retire," he said. "If we were in Australia, we would already be a partnership, John and George, like the Hawkes family is, or if it was Hong Kong 20 years ago, he could step up like I did or like Caspar Fownes did when we took over from our fathers. But it isn't like that now and unless he has come through every level in the club, it can't happen these days."
And what a team he would pass on.
Moore never makes any secret of the fact he believes winning the most prize money trumps winning the trainers' title, decided on the number of wins alone, and he has great depth of talent going towards the big ones next season after topping HK$120 million in stakes this term and leading the field yet again.
"Werther, Montaigne, Rapper Dragon, Eagle Way, Helene Paragon and even Joyful Trinity was good today and has upside, and then there's Able Friend as well," Moore said. "And there are others I haven't mentioned. I've got some real depth to the top end horses going to next season, it's probably the best stable I've had when you look at it in those terms."