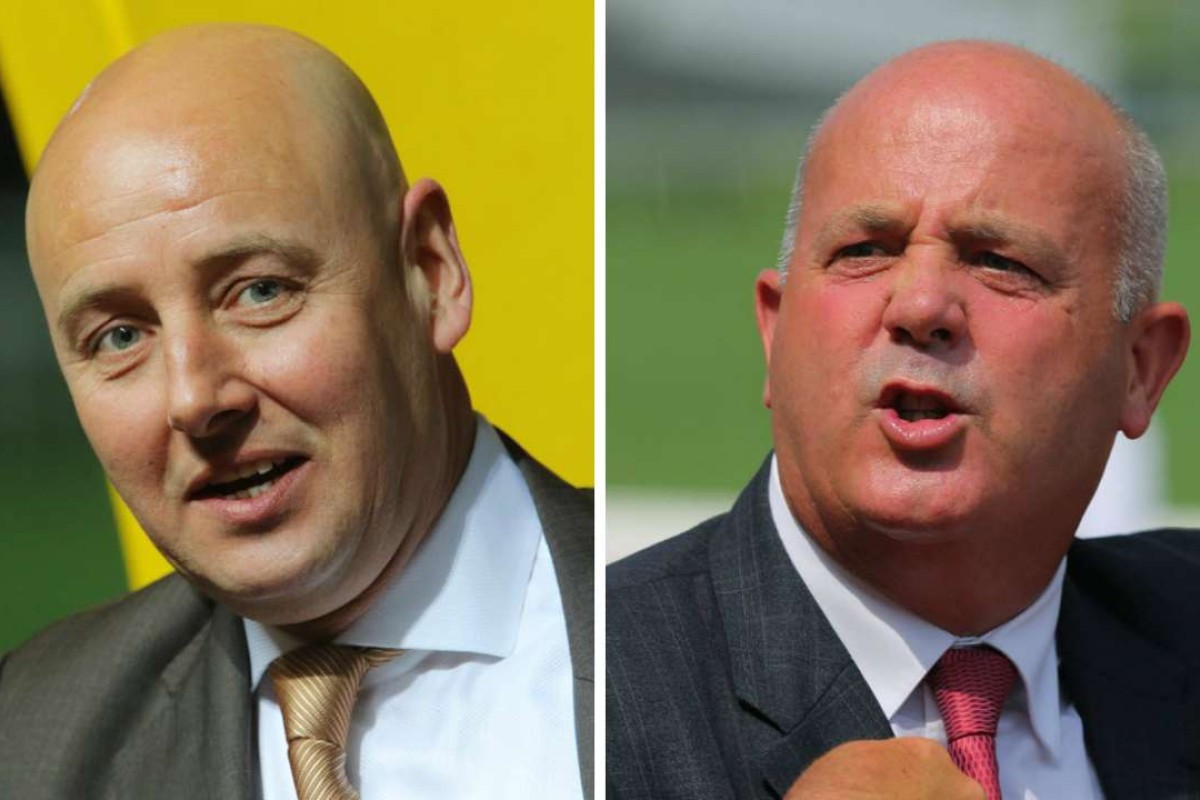 Trainers Sean Woods and Andreas Schutz failed to show cause before the Licensing Committee on Thursday and their applications to train in Hong Kong next season have been rejected.
Woods and Schutz have 24 hours to lodge a notice of appeal to the board of Stewards and 48 hours to lodge grounds for the appeal. Woods lodged notice of an appeal within two hours of the decision.
Schutz has not yet made public his decision on any appeal against the decision.
Both men failed to meet the Jockey Club's minimum performance criteria for trainers this season for a third time in their Hong Kong careers, automatically triggering a demand to show cause why they should be licensed again.
Schutz's hearing started on Wednesday morning, but the committee made no release on the result until the Woods hearing was completed as well late on Thursday afternoon, when separate releases declared both trainers to have failed to show cause.
Woods and Schutz are the first trainers to fail in a show cause hearing since 2005, when David Hill, a championship-winning trainer 12 years earlier had his licence application rejected and he left to train in Singapore.
The performance criteria system was introduced in 2001 in order to cycle the limited training spots available if trainers were not able to meet certain minimum performance requirements, with 13 wins the main number required. In the first year, Bruce Hutchison, Chris Cheung Ting-pong and Wylie Wong Wai-lit were given their marching orders and Hill is the only trainer since rejected on the basis of the criteria, although others have taken their leave to head off the process.
In 2013-14, the minimum criteria went to 15 wins in response to the 2009 increase in race meetings from 78 to 83 and there was a prize money component added as well.
Woods had, prima facie, failed to reach the required wins on three prior occasions before this season, however, the Licensing Committee had not registered a strike against him on one of those occasions, as second placings and other factors had been taken into account.
During most of the period covering their failures to meet the requirements, both Schutz and Woods had been based at the Olympic stables.
In April last year, the four trainers based at the Olympic stables – Woods, Schutz, David Ferraris and Michael Chang Chun-wai – co-signed a letter to the Jockey Club protesting that undertakings they had received from the Jockey Club when they moved to those stables, including construction of an equine pool and tunnel access to the training tracks, had not been upheld and requesting a return to the main stabling area at the northern end of Sha Tin.
The trainers claimed they were "not on a level playing field" with other Hong Kong trainers and Woods was subsequently moved back to the main body of the training yards in May last year while the other three elected ultimately to remain where they were.
The equine pool at the Olympic stables has been completed but is not yet in operation and access to training tracks has not changed. The alleged Jockey Club promises of these and other facilities that did not eventuate in a timely manner and affected both their results and the perception of any trainer based at the Olympic stables formed the basis of argument for both men during the hearings over the past two days.
Schutz arrived with an imposing record of champion trainer titles and Group One and International success from Germany in 2006 and has trained 182 winners. His greatest moments here came with world champion miler Good Ba Ba collecting six Group Ones – two Hong Kong Miles, two Stewards' Cups, the Champions Mile and Queen's Silver Jubilee Cup – from 2007 to 2009 before the gelding moved yards.
Woods was something of a surprise when appointed in 2002 as he was not a high-profile trainer in Britain, but his career here has yielded 280 victories, and the highlight was the Group Two Classic Cup victory of King Dancer in 2010.