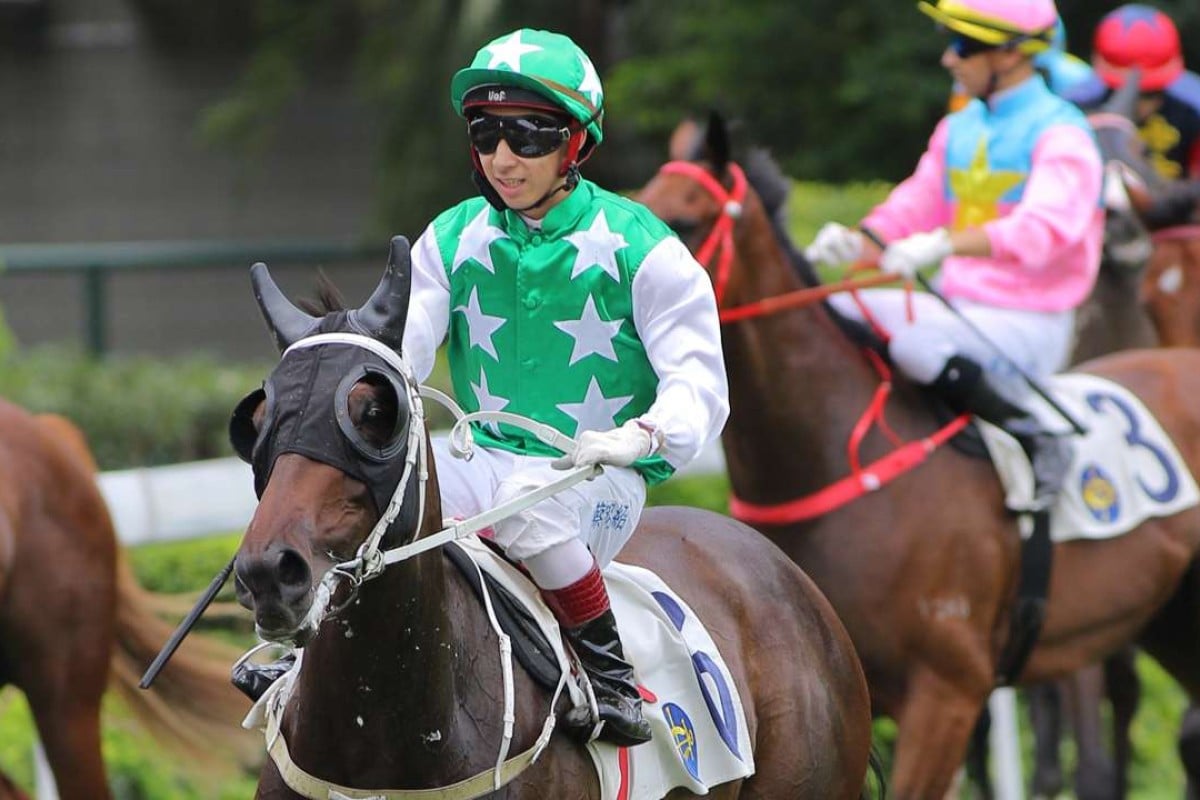 A slightly disappointing season for the SCMP stable in 2015-16 in that the 10 to follow list failed to unearth a Group One winner for the first time in quite a few years, even though Amazing Kids, Thewizardofoz and Eastern Express did ascend to competition at that level.
Two inclusions failed to win in their health-abbreviated campaigns, while the remainder won 18 races, raised their ratings by an average of more than 14 points and the star was Solar Hei Hei with four victories.
Amazing Kids' unlucky run behind Chautauqua in the Chairman's Sprint Prize left no doubt he will be amongst our best sprinters this season and don't be surprised if the Thewizardofoz fulfils his enormous potential without the Derby distraction, but both are too highly rated now to make our list.
The difficulty of the Hong Kong Derby landscape is the high handicap ratings already sported by major contenders like Rapper Dragon, so finding a horse to go all the way from Class Three to classic success poses a huge challenge.
The other challenge is in limiting the number of John Size horses on this list, again. The champion trainer not only has a tremendous residual team from last season's three- and four-year-olds but some very good prospects joining the yard afresh.
EASTERN EXPRESS (T192). Trainer John Size. Rating 88. Won three last season after kicking off as a maiden in Class Four and worth his place in the list again on the basis of his rating alone but, as a later foal, should have more in store physically too. The handicapper wasn't allowed to properly adjust him for a dead-heat third in the Group One Classic Cup when he finished alongside Werther, Sun Jewellery and Blizzard when there was no fluke about it. He stamped himself as a horse who will make triple-figures and looks to have wins in him before taking on the cream again.
MR STUNNING (V153). Trainer John Size. Rating 83. A winner at three of four in his inaugural campaign and beaten by inexperience and a muddling pace at his other run, Mr Stunning put up the best debut of last season at Happy Valley that announced him as real quality. His pedigree is empty of talent or promise but what he has that the rest of his family doesn't is the influence of a star stallion, Exceed And Excel, which may be why he is the exception. His three-year-old form stamped him a horse with Group ability as he matures, so the 31-point raise to 83 last season isn't off-putting – he should sail into triple figures. He looks more sprinter than miler but, as a classic age horse, there may be a temptation to try him over further.
PEOPLE'S KNIGHT (T305). Trainer John Moore. Rated 76. Won only one race as a three-year-old, although it should certainly have been at least two, in a disappointing return for a colt that looked headed for the high grades. The key might have been in that description – colt – and a gelding operation in the summer keeps him in the stable. He looks a 100-plus rater and a Classic Mile type if he puts it all together so this rating gives him a nice starting platform.
BLAZE STAMINA (V070). Trainer Tony Cruz. Rating 75. Possibly a surprise inclusion after two narrow-margin wins over 1,200m last season in Class Three but there was a lot to like about his attitude, which alone should see him pay his way into Class Two as a stronger four-year-old. Has speed and tenacity and, while only tried up to 1,200m, gives the impression he will get a little further than that and should chip away rather than storm up the ladder.
LOVE SHOCK (V287) Trainer John Size. Rating 75. Probably attracted more attention for his defeat in June at odds-on than he did for winning two of four three-year-old starts over sprint courses without ever really looking like that would be his forte going forward. By a Melbourne Cup winner, Shocking, Love Shock should blossom this season with maturity and distance and looks good to add another 15 to 20 points to his rating before we find out if he is a contender for something serious.
PAKISTAN STAR (V325) Trainer Tony Cruz. Rating 73. This, of course, was the other enormous debut last season, delivering an extraordinary finish to win a griffin race from six lengths last at halfway. The griffin crop looked only average and the step to open age races is not a simple one – many of the more talented griffins in recent years have either not taken the step at all or have taken their time about it. Still, in terms of raw ability, he was the standout of the crop despite doing a lot wrong. Cruz will need to iron out those errors if this son of Shamardal is to become a Derby threat but sheer talent should score him a soft win or two off this rating.
SKY KING (V217). Trainer Caspar Fownes. Rating 71. Big gelding who easily won his only Australian start, then took his time getting his act together last season here before he finished with an impressive Class Four win at Happy Valley then a narrow Class Three at Sha Tin, when he still looked quite green and new. Should run out a strong mile, may get further than that and should have taken benefit from the summer break.
DR LISTENING (V288) Trainer John Size. Rating 68. Yet another Size three-year-old last season who gave the impression his best is all ahead winning two of three last term and his narrow margins ensured light penalties in the ratings. How high he will get is a query but he looks likely to make his way successfully into Class Two on what he has shown, with scope for better if maturity puts another length or two on him. That gives him a few ratings points in hand off this mark.
JING JING WIN (V328). Trainer David Hall. Rating 52. Unraced son of Starcraft who looked a natural in his only barrier trial appearance in June, when he showed good speed, did everything right out in the centre of the straight course without a rail to guide him and he wasn't knocked about by Zac Purton. The times were sound, he left little doubt he was the best horse in the trial and will pay his way when he hits the track.
UNNAMED (A030). Trainer John Size. Rating 52. Like Thewizardofoz, a blueblood bred by the Siu family, by Fastnet Rock out of the Group One-winning staying mare, Black Mamba (pictured below), who ran in the 2009 Hong Kong Vase. He had five trials for Gai Waterhouse under the name Rock The Mamba, improving sharply at his last two for wins at Wyong and by a big margin at Rosehill in good times. He showed excellent speed considering he should stretch to longer distances and looks sure to rack up wins in Classes Four and Three before his quality is properly tested.