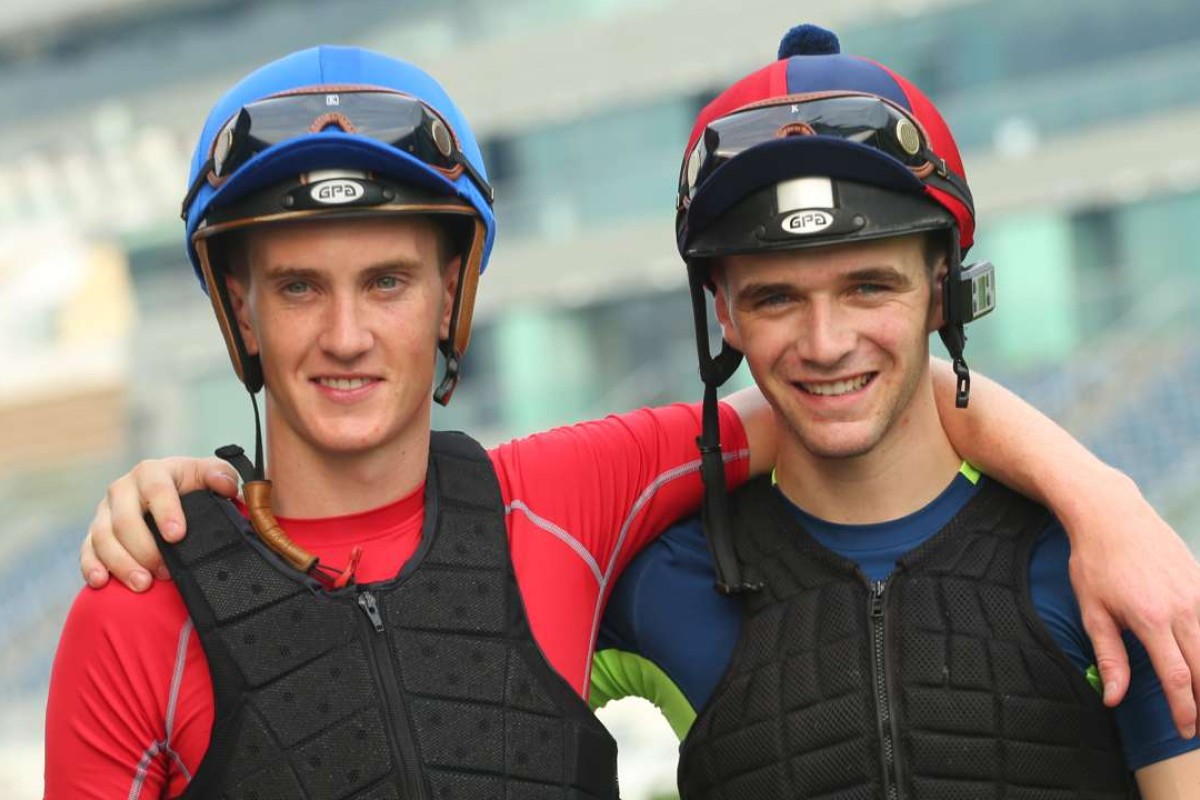 In six short years, Sam Clipperton and Chad Schofield have gone from fresh-faced apprentices riding at provincial racecourses in Australia to budding superstars competing against each other on the biggest stage of them all in Hong Kong.
Schofield had an excellent first season with 32 wins but will sit out the first three meetings of this term with suspension, giving Clipperton a head start on his rival when he begins his Hong Kong career on Saturday.
When the time comes for them to meet on the track, though, it will mark a remarkable rise through the ranks.
This photo from September 2010, published by the Illawarra Mercury, shows the two tyros, then aged 16 and weighing just 76 kilograms (168 pounds) between them, posing at Kembla Grange, just south of Sydney.
At that stage, less than six months into their apprenticeships, Schofield had ridden just one winner and Clipperton had yet to break through for his first win, but good judges already had them pegged for bigger things.
Since then, the 22-year-olds have lived up to the early hype but have also still maintained the same humble and well-mannered attitude drummed into them by their early mentors.
Schofield was guided by not only his jockey father Glyn, but also trainers David Payne and David Hayes, while Clipperton was indentured throughout his apprenticeship to former rider Ron Quinton, who himself served his time under the "master of apprentices" Theo Green.
"We both had great mentors, and both of our mentors are very old-school," Clipperton said at Sha Tin on Wednesday morning. "Chad's dad had to work hard to get where he did and he instilled that into Chad, and Ron came through the Theo Green school, and there was no tougher school than that."