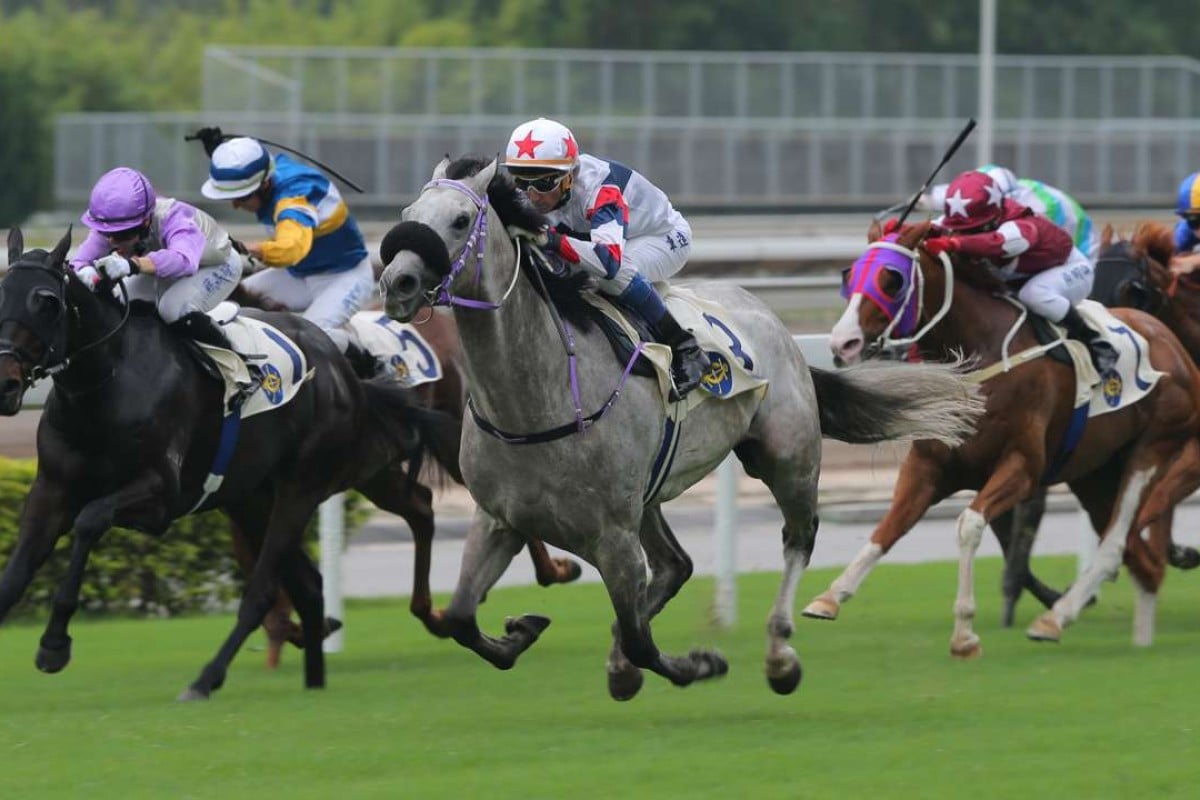 Roundabout's win dropping to Class Four put trainer Chris So Wai-yin and jockey Douglas Whyte on the season's scorecard but neither thought it was all about the grade.
Off and running: 2016-17 racing season starts with a bang at Sha Tin racecourse
The grey sat back in the field behind a decent speed, rounded them up and drew away to win with some authority and Whyte agreed the gelding had shaped as better than that class.
"Yes, he has looked better than Class Four but he has also been waiting for the penny to drop," said Whyte.
"I think the experience he had at Happy Valley at the end of last season, when he was getting roughed up a bit on the smaller track, has helped him to toughen up mentally and made all the difference."
And So was talking about Roundabout as a fresh horse and a beneficiary of what he calls one of the biggest factors for imports – the second campaign.
"So many horses are big improvers once they have been here for a season," So said. "If you remember, Roundabout ran a great race in Class Three his first start here but then when we asked him to do it again, he couldn't. He wasn't acclimatised, he was on and off the bridle in his races and his form dropped."
It's a scenario So says plays out often, with the horses bouncing back when they return for the next preparation having grown more accustomed to the new surrounds.
"I thought he was showing improvement again by the end of last season and so I kept the work up to him during the summer break, thinking he could be ready to do something first-up today," So said. "I told the owner to bring all his friends because Roundabout was fit, in an easier race and I really felt he was right now.
"Also, I had that fresh run last season in my mind – maybe he is a fresh horse as well, so we'll see how the programme shapes up for him after this. He's definitely good enough to go back into Class Three now and do well."