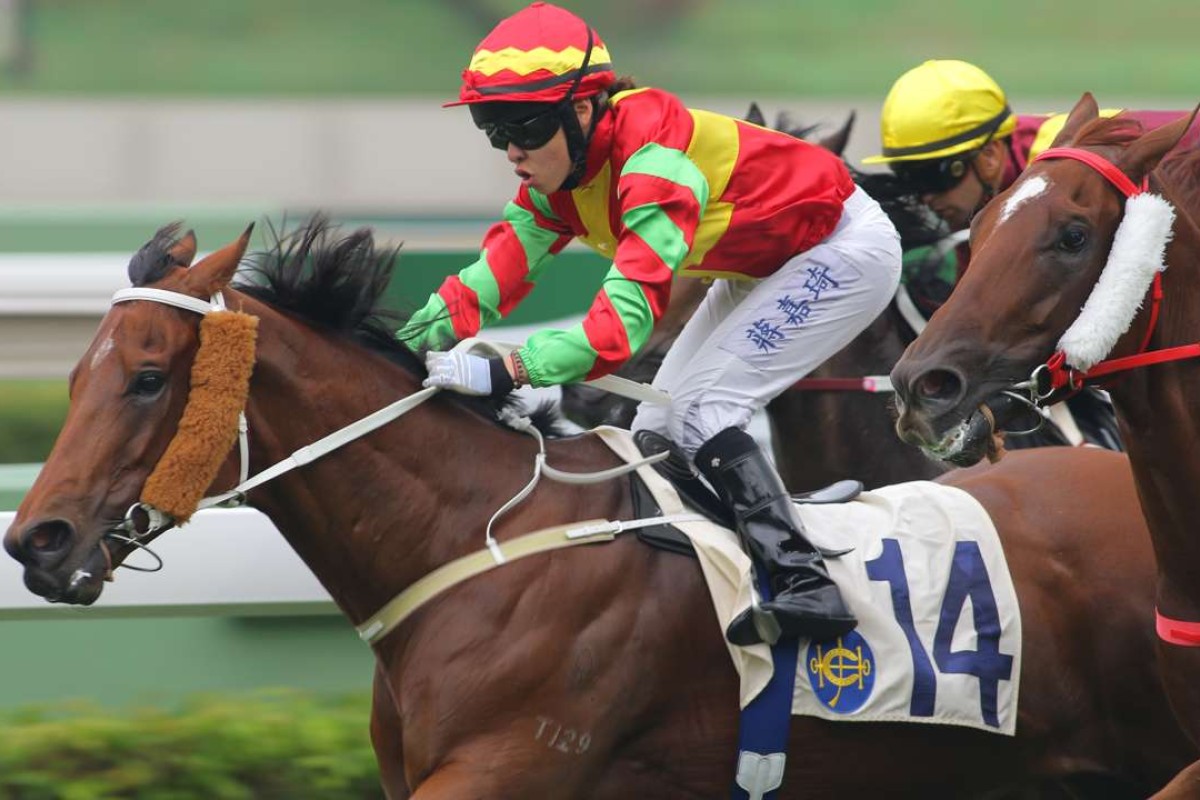 There used to be a thing in elite team sport competitions that was referred to as second-season syndrome, maybe there still is.
It was all about the young up and coming talents that burst on to the scene in their first year as relative unknowns, catching the imagination of the fans and looking to all the world like the next big thing.
And then it all goes flat in the second season.
After the boom campaign as an unknown with fresh moves and a shock factor, opposition teams and coaches put more time into working out what made them tick and set about dismantling their game, more often than not putting a lid on them.
Making it to the so-called big time is where the rubber met the road and we saw a little of that on Saturday, with the feature race winner, and with apprentices Kei Chiong Ka-kei and Dylan Mo Hin-tung.
As we stood here a few days after last year's Chief Executive's Cup, the winner, I'm In Charge, had a record that read six wins from 14 starts. He hasn't won since.
Likewise, the 2014 winner, Golden Harvest, whose record peaked there at 14 starts for five wins. He hasn't won since either.
In fact the last four winners of the sprint race that adorns opening day went no further.
They may not have exactly been literally second-season horses but this was the day they hit the big time and, while it has been a stepping stone for a few horses which went on to be legitimate Group One performers, the Chief Executive's Cup has also been a right time, right place peak race for the horse climbing a ladder that ultimately proved too steep.
And that's the look of Lucky Year, whose Chief Executive's win was probably good enough to see him run a nice 10th in a Group One somewhere.
All the favours in the run, all the advantages at the handicaps and hardly a crushing victory – trainer Danny Shum Chap-shing certainly surprised most by being so bullish as to be thinking Japan's Sprinters Stakes, a test from which Lucky Year will mercifully be saved by timing.
He is now at the proverbial fork in the path – his record reads well at seven wins from 12 starts but there are no easy races from now on with a rating of 110.
There may still be a decent handicap within his reach but he needs to lift a level on anything he has done so far if he is to make the grade in legitimate Group One company.
Whatever happens, he has come a long way for a horse sold out of the champion Sydney trainer Chris Waller's yard as limited – they were right, just not too accurate about the whereabouts of the limit.
For Chiong, the second season syndrome probably has little to do with other jockeys working her out after her big freshman campaign.
In team sports, two sides might only meet two or three times a year so it could take all of that first season for teams to work out what they're dealing with.
On the other hand, jockeys in the same colony have plenty of opportunities to see the game of other riders as they meet over and over, race after race. So no aspect of KK's game is any surprise to her peers, but the pressures of a second season after the start she made must surely come with inflated expectations from others – owners, trainers, the public.
We have yet to buy in to the KK circus – there is no denying the fabulous results in her first attempt last season but, for our money, she is a claiming rider who still makes all the mistakes of a claiming rider. There is no shame in that and everyone has to learn, it's just that not everyone has to learn under a microscope, with all eyes on her expecting more success than is reasonable.
Her travails on Saturday, the moments that caused both her careless riding ban and her fall, appeared linked to the pressures on her in each case.
Chiong probably pushed at the edges more than she might have done otherwise because Dynamic Voyage and Super Man were well supported enough to think a win was expected.
Sure, these weren't her first turns on well-backed runners but getting back amongst horses on one expected to go close is somewhat different to sailing to the front and, when realisation strikes that you're stuck for running at a crucial moment, that's when the pressure kicks in. Do something!
There is more of the same ahead for KK if season two is to mirror season one but there's nothing at all wrong with her attitude, as anyone who has ever dealt with her has told us: tough, determined, ambitious.
All great qualities to have if you're going to make the improvement to make the grade and she showed them when she bounced back to ride a winner later from in front, but that pressure to start winning from anywhere is going to build.
Where the rubber hit the road for Mo was not the second season, but the first – just the different speed of things in Hong Kong compared to his training in New Zealand.
For the most part, the new boy handled things well enough, considering his claim, and has the learner tags on too.
In fairness, where it went wrong was when he was thrown into the lion's den with a ride in the Class One, even if Amber Sky appeals as the right type for a
10-pound claimer. Perhaps up the straight, yes, but Amber Sky has always had the cornering ability of an arrow in flight and an outside barrier finished the job.
Maybe it was a faulty plan trying to nurse the horse across, which is where it went pear-shaped when the turn came up and "do something" went through Mo's mind too, but Amber Sky has proved difficult for far more experienced riders.