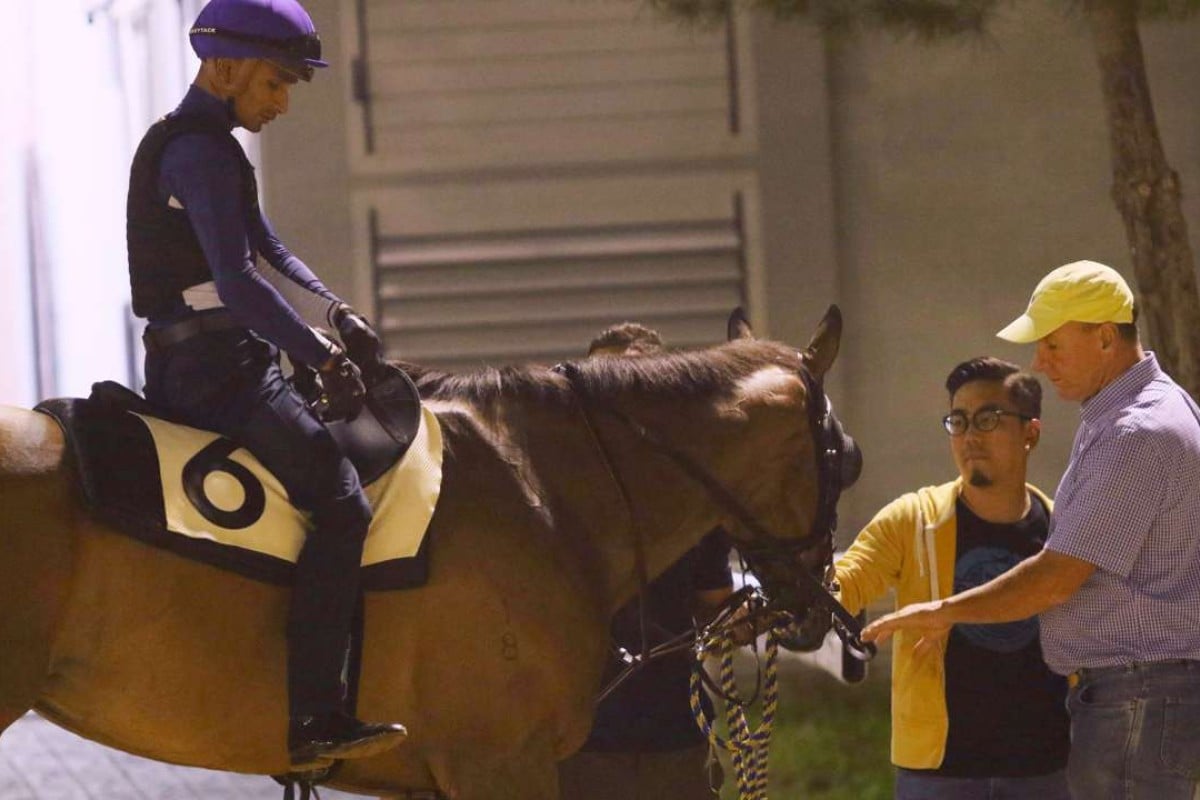 The introduction of turf racing is seen as key to the growth of Korean racing as the emerging jurisdiction sets out on an ambitious six-year plan to have top tier Group One events and an "international day" reminiscent of Sha Tin's showpiece.
Sunday's US$1 million Korea Cup and US$700,000 Korea Sprint feature 14 international visitors from seven different nations and mark an important step forward for racing in Korea, but the race will be held on a heavy sand track that has been the subject of criticism.
Super Jockey draws gate two for Korea Sprint, but pressure now on rider Karis Teetan
Cold temperatures in winter make growing grass difficult at the country's two major racetracks, but Korea Racing Authority CEO and chairman Hyun Myung-kwan said installation of a turf track was a "must have" for the sport to progress.
"We are planning and researching how we can adapt a turf track," Hyun said. "You might be able to see a turf track within two years."
Korean racing boasts betting numbers and prizemoney levels ranking among the top five racing jurisdictions in the world, but also faces similar challenges to those worldwide with an ageing fan base and declining attendance.
A protective breeding industry and strict limits on how much owners can pay for imports, among other internal issues, have probably hindered the overall quality of horses in Korea, but Kwan said bringing foreign horses to compete in the big events can spark change.
"Three years ago we invited horses only from Japan, then two years ago we were able to add horses from Singapore as well – now this year we have invited horses from seven countries," he said. "I strongly believe that without competition we cannot prove ourselves, the race product can't improve. I believe that openness and competition is an essential element for the future development of Korean racing."
In 2022 Korea will celebrate 100 years of racing and by then Hyun would like to host races to have international Group One standard, with the 2018 Asian Racing Conference in Seoul an important stepping-stone along the way.
"By 2018, we would like to expand to 10 countries, and eventually the Korean international races to be recognised as international Group One races."
The plans on how to achieve these lofty dreams might have been scant but it's hard to doubt the resolve of the KRA.
On Saturday an impressive new 127 metre long big screen was unveiled and K-Pop band Sistah performed in front of 25,000 fans ahead of the biggest day in Seoul racing history, with a crowd of more than 50,000 expected.
Super Jockey will become the first Hong Kong horse to compete in Korea and the Jockey Club will simulcast races for the first time.
Jockey Karis Teetan arrived on Friday and rode Super Jockey in light work before dawn on Saturday morning.
"He's done his main work in Hong Kong and he's fit and well," Teetan said. "He's here to just chill and adapt to the place, and get a good feel of the track. I'm glad I came today to sit on him and also just for me to get a good look at the track and get a good feel for it."