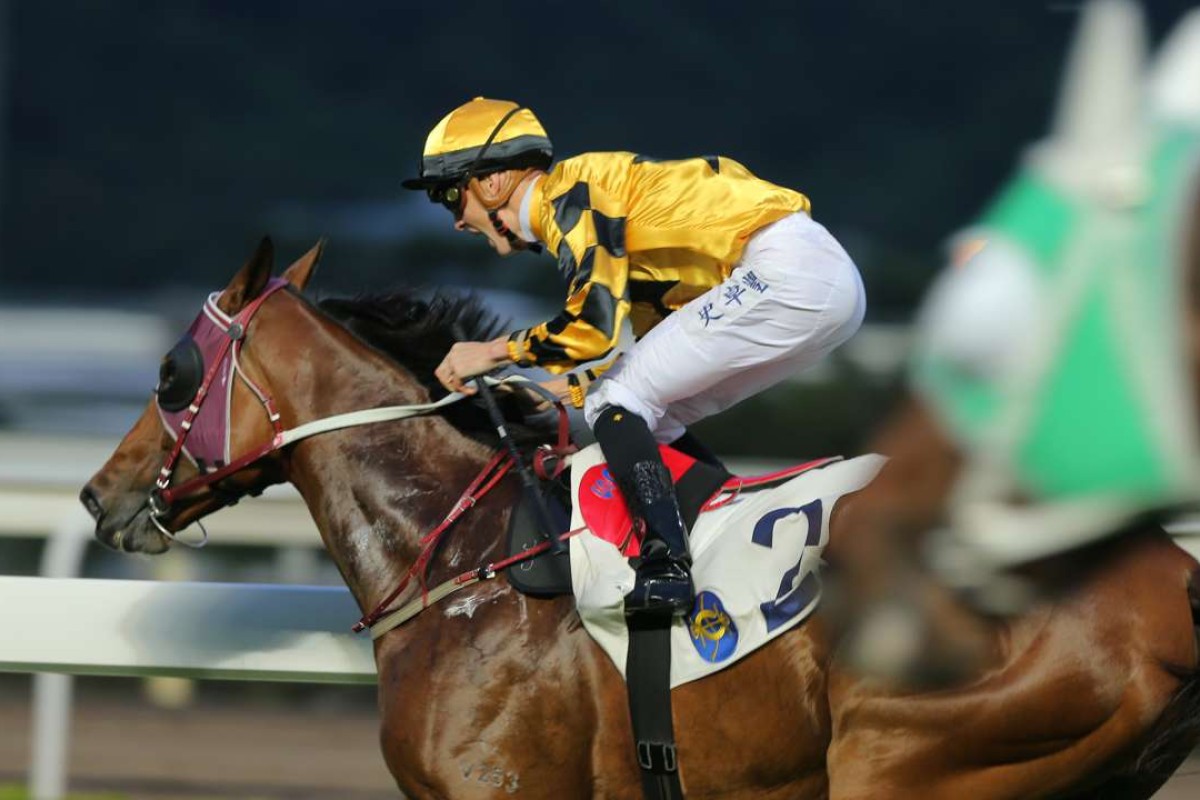 Pakistan Star's shock first defeat might have had some fans taking aim at jockey Matthew Chadwick but the three-year-old's trainer Tony Cruz had no doubts about his target after the bubble burst.
"I think the way his handicap rating went up 30 points in just two starts had a lot to do with it," said Cruz, after Pakistan Star stood John Moore-trained Mr Bogart (Chad Schofield) almost eight lengths from the top of the straight and ran him to two and a half lengths to grab second place in the final stages.
"This horse isn't fully mature, he is improving but still does things wrong and, when their rating rises so quickly, they have to race too soon against a higher class of competition. The way he races, he couldn't catch the horse on the speed at this level. To me, his performance was up to expectations."
Cruz said after Pakistan Star's second win that he felt the handicapper had lifted him too much and on Sunday he made comparisons with former world champion sprinter Silent Witness at the same stage.
"Pakistan Star has only won his two races by a length or just over that. When I trained Silent Witness, he went up 28 points for his first two wins but I agreed with the handicapper then – he won his races hands down, both times by three or four lengths. Silent Witness went on to be the world champion two or three times – Pakistan Star is simply not in the same category."
Cruz is hopeful that the handicapper will now ease back on Pakistan Star to let his level of maturity start to catch up to his rating.
"Surely, he can't go up even another point for that now, even though he ran second," Cruz said. "Mr Bogart is a good type of horse who will be out of Class Two now and Pakistan Star should get his chance to win again next time. We'll probably keep him at 1,400m again and my opinion hasn't changed – this is still a promising, improving type of horse. I didn't give him this reputation so I'm not disappointed."
While another Class Two tilt lies ahead for the darling of the internet, Pakistan Star, John Moore is pointing Mr Bogart towards the Panasonic Cup over the same trip on November 12.
"He's a big boy but he sure can motor," Moore said. "After five runs at 1,200m, everyone told me he was needing 1400m so that's where we went and we defeated a star on the rise. I know we had all the favours with respect to the gate and the run that Chad gave him but he has run very fast time."
Schofield said his concern rounding the home turn had less to do with how much of a start he had on Pakistan Star and more to do with the speed being set by Kei Chiong Ka-kei on Spicy Sure.
Don't throw the toys out of the cot; Pakistan Star is here to stay
"I was a bit worried because Kei really had the foot down and we were going very quickly a long way out. I was right there on her back, and I thought she was giving the backmarker an opportunity," Schofield said.
"But when I clicked my horse up he was there for me, he enjoyed the pace, and he ran a very strong last 600m. He doesn't need to step up to a mile right now but he could, he has improved every run and looks a horse to me who could take the next step in Class One."