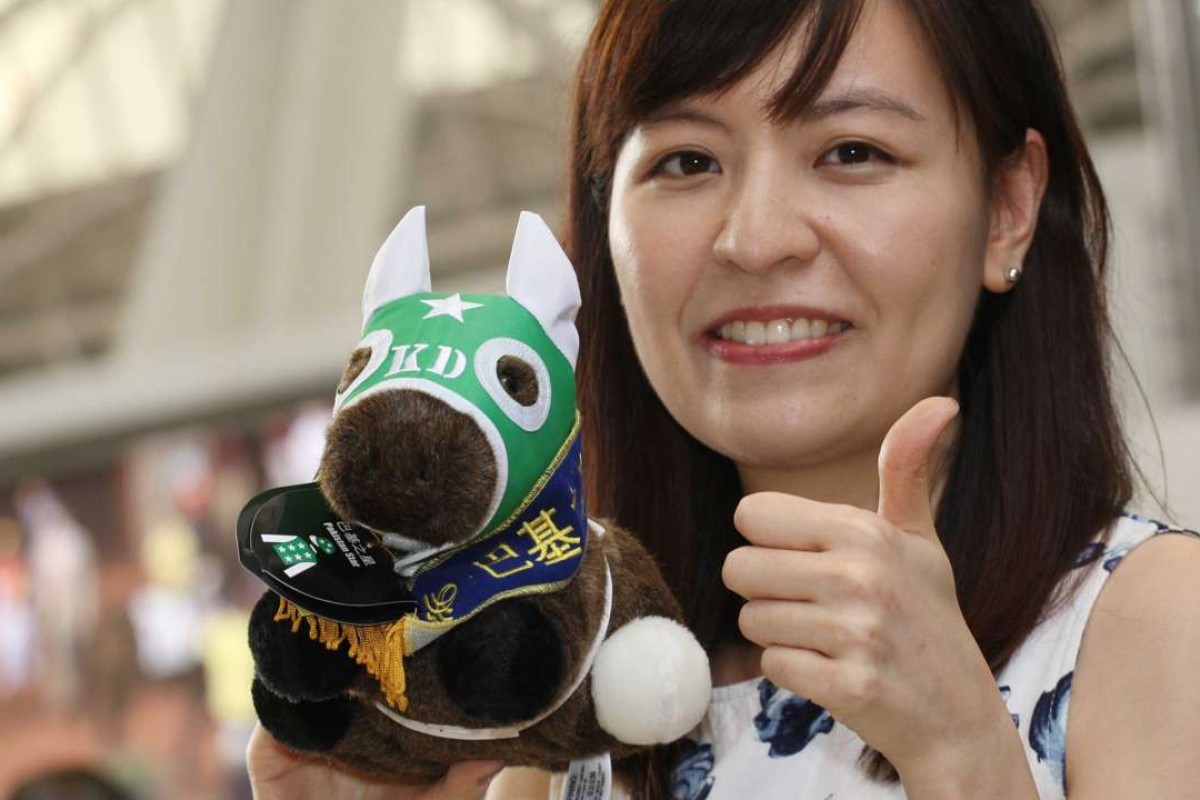 The Pakistan Star plush toys had already sold out by race two at Sha Tin on Sunday but nobody should be asking for a refund just yet after Hong Kong's most popular horse tasted defeat for the first time.
There were also Pakistan Star badges, key rings and pillows on offer in the Jockey Club memorabilia shops and even a "tissue box holder" in another plush toy-likeness of the galloper.
A more cynical observer might suggest the same punters who purchased Pakistan Star plushies on the way into the racecourse would have needed tissues after taking 1.4 about the cult hero, as they wept while taking the MTR home.
There were no tears though, instead there was a sense of balance, of normality even, in the reaction to Pakistan Star being beaten.There is a sense that everyone can now get on with treating him for what he is; a very talented, but also an inexperienced and still-improving young horse.
It has been a rapid rise to fame for Pakistan Star, the horse having had just two whirlwind starts that have captured the attention of fans around the world.
Even having a plushie made in your likeness while still in Class Two is a mighty achievement: Able Friend and Ambitious Dragon had to win Group Ones before they were turned, figuratively, into stuffed toys.
Pakistan Star's owner Kerm Din accepted the loss with the same grace that has accompanied the two spectacular victories.
"We are very happy, he ran well," Din said. "He chased hard for second – but the great thing is that the horse will still improve."
Bubble burst: Handicapper helps inflict Pakistan Star's first defeat, according to trainer Tony Cruz
Jockey Matthew Chadwick had his hands tied tactically on Pakistan Star in a race where the leaders started taking the race away from the backmarker halfway around the turn and leaving Pakistan Star too much to do.
"I knew I was in trouble at the 600m," Chadwick said. "The leaders were flying, but nothing was making much ground. Once I turned and saw how far Mr Bogart was out in front of me, that's when I realised my horse really needed to pull something out of the bag. He ran a great race, he must have pulled back 10-lengths off him in the straight, and the winner has run a class record."
Interestingly, there was still a cheer as Pakistan Star stormed home for second; it's easy for a foreigner to forget the two biggest pools, by far, in Hong Kong racing are the quinella and quinella place bets.
The Mr Bogart-Pakistan Star quinella at 3.6 and a "QP" returning $18.50 for every $10 invested would have sent plenty of "mum and dad" punters home happy.
Perhaps there weren't that many more fans at Sha Tin as there would have been anyway, but there were more smartphones out, capturing footage of the horse of the moment. There was even the classic "fan with a homemade sign" tribute, a true signal that a horse has entered "cult hero" territory.
From pauper to prince: the man behind Hong Kong racing sensation Pakistan Star
Oh, and for those who missed out on a Pakistan Star plushie – fans can pre-order one to pick up next time the horse runs and apparently more are rolling off the production line.
The Pakistan Star story isn't over yet.