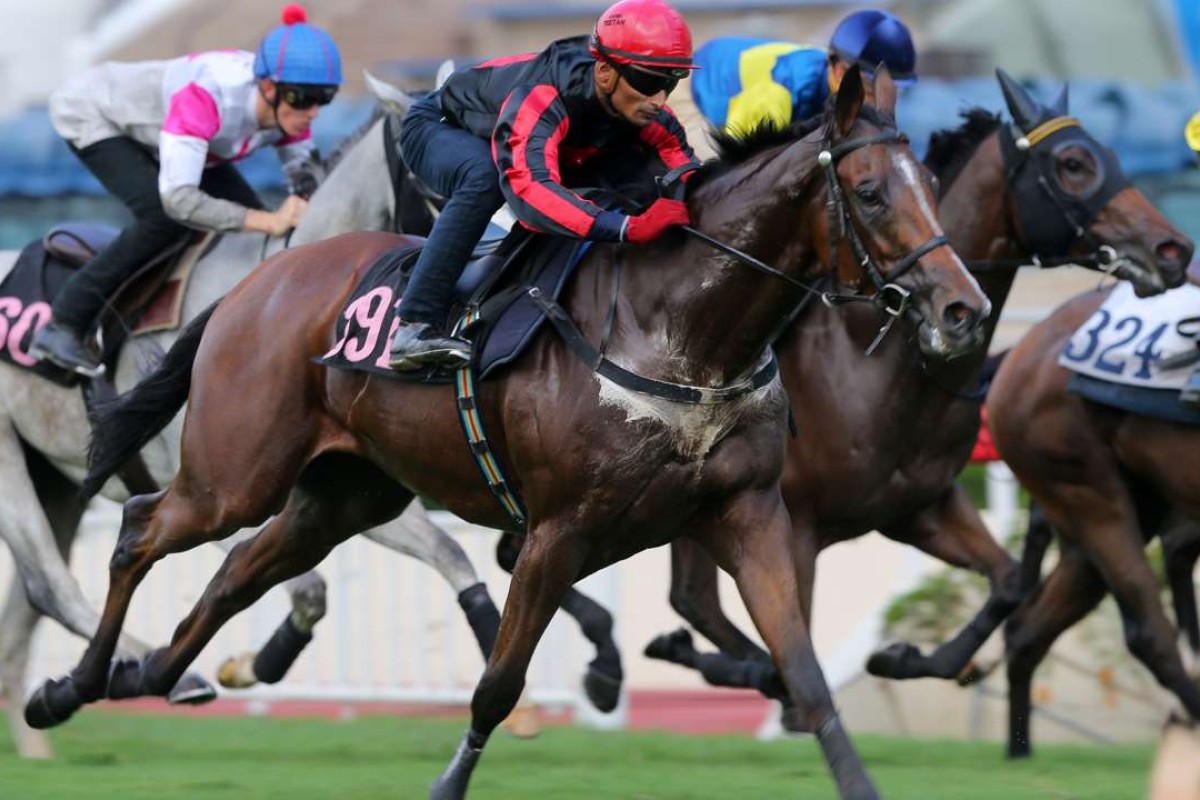 We have seen so often that a stable change is a golden switch for horses and one-time Derby hopeful Giant Turtle looks to have benefitted sufficiently from his move this campaign to think that his first local win isn't far away.
The five-year-old's form card has more double figure finishes than single figures after he struggled through last season, first with Gary Ng Ting-keung for two runs then with Andreas Schutz for the balance of his 14 outings, but a change to boot camp at Tony Millard's yard looks to be bringing results.
He arrived with a rating of 82 from New Zealand as a three-year-old, where he did run in a Derby, albeit badly overmatched and nobody is suggesting he has big races in his future. But his poor form for Schutz has also seen Giant Turtle's rating tumble to the middle of Class Four, where he should be capable of winning multiple races and Sunday's second to Rapid Triumph suggests he has turned things around.
In fact, his first start for Millard would have been a victorious one if you swap the runs he and the winner had, a little surprising considering Giant Turtle drew gate three and Rapid Triumph two wider.
But it was Rapid Triumph who enjoyed the rails run through the race with Giant Turtle on his outside much of the way, before Opie Bosson threaded through the inside rounding the home turn to set up a three-length break on his rival by the 200m mark.
Giant Turtle was pushed five horses wide going into the straight then took a few strides to balance up before he ran the margin to a diminishing three quarters of a length at the post.
This son of champion staying sire Zabeel was Group Two placed at 2,000m in New Zealand so we know that he runs further than Sunday's 1,650m and he should come on for the first run of his season.
The other thing that sticks out is that Giant Turtle, in six races in New Zealand and 15 in Hong Kong, has yet to be tried in blinkers – so often a key factor in getting the best out of Zabeel's progeny.