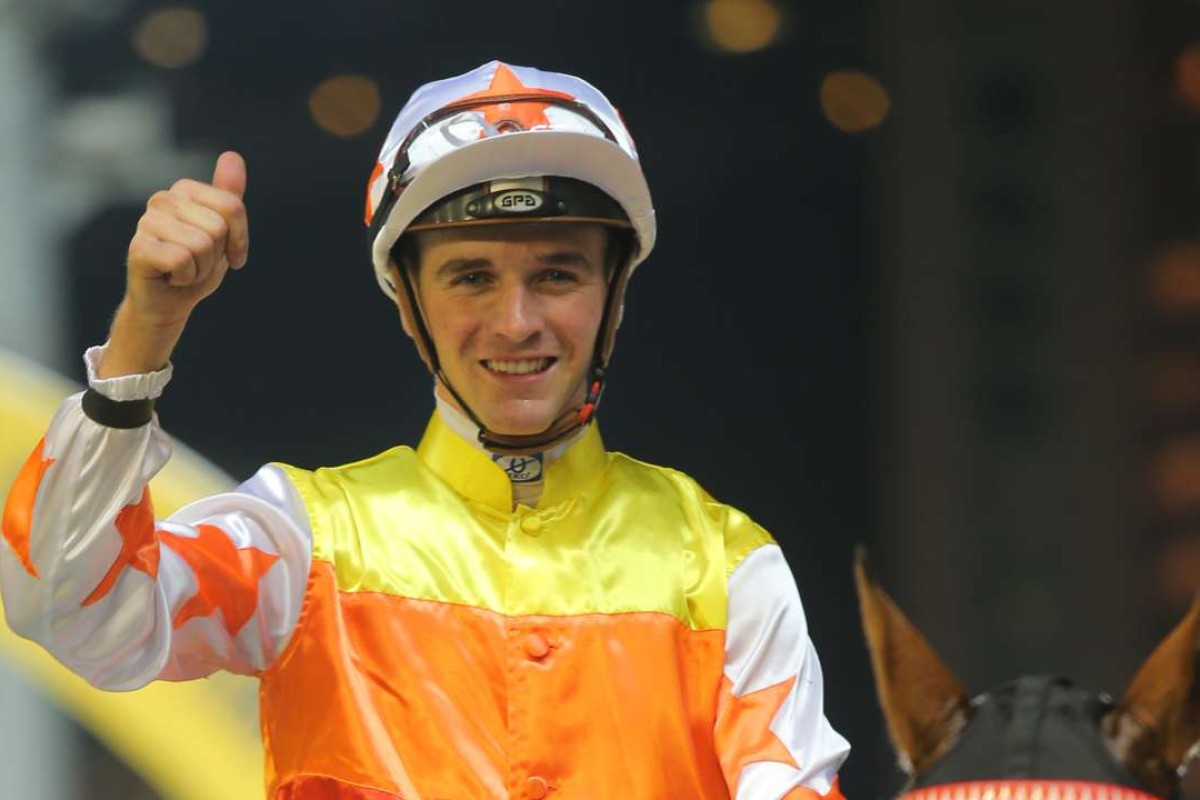 New Zealander Opie Bosson will pull the plug early on his battling club jockey stint but the news is better for Australian Sam Clipperton, whose ticket to ride has been extended until the end of the season by the Jockey Club Licensing Committee.
In addition, the club has announced that emerging Irish jockey, Oisin Murphy, will join the list of riders from November 12.
Bosson, a heavyweight jockey starving for opportunities, rode his first winner of the season at Happy Valley on Sunday but applied successfully to end his three-month contract on November 24, two weeks earlier than scheduled.
The extension of Clipperton's contract, originally due to conclude on December 4, fulfils the jockeys' first stated goal for the season but comes as no surprise. The former Sydney-based rider has made a mark quickly and slotted home seven winners in the first two months of his freshman season.
However, the addition of 21-year-old Murphy to the jockey colony at Sha Tin will catch plenty of attention.
The 2014 champion British apprentice, Murphy is considered a rising star in European racing, is currently first jockey for Qatar Bloodstock and finished fifth in the British championship this season with 113 wins. He has 11 Group wins to his credit including the Group Two German 2000 Guineas.
In Hong Kong, snapping out of a slump is hard – just ask star New Zealand jockey Opie Bosson
While British jockeys often get a lukewarm reception in Hong Kong and can struggle to adjust, Murphy is a different case to most as he made a huge impression two years ago riding as an apprentice in Australia, where the style of racing is very similar.
He also enjoyed a successful stint in Dubai during the last British off season and World Cup carnival.
Licensing has also granted a visitor's licence to Macau-based Louis Corrales, who will ride Jo Lau-trained The Alfonso in Sunday's Group Three Sa Sa Ladies' Purse.
The Alfonso will have the honour of becoming the first foreign horse to contest a Group Three in Hong Kong since the opening up of the Group calendar this season to all comers.