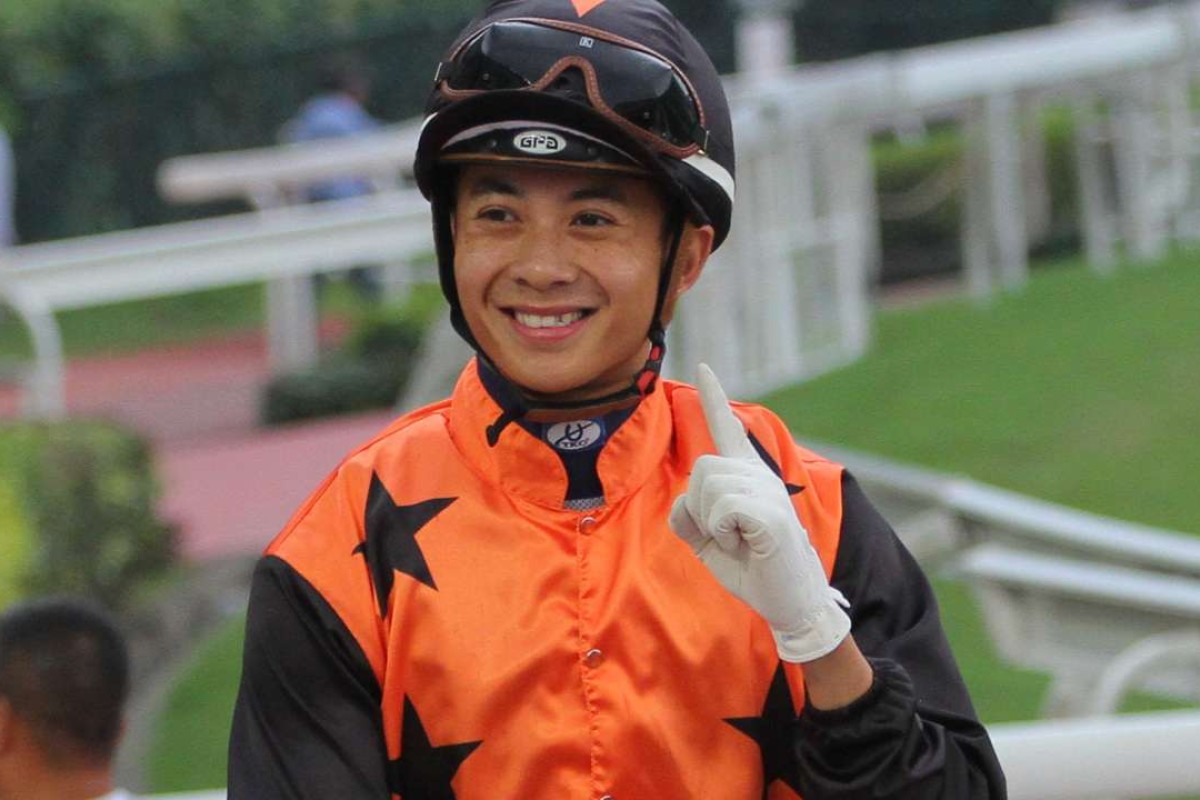 Peter Ho Leung has promised that Derek Leung Ka-chun will be back aboard Baba Mama when he resumes but a return date for the ailing jockey is still undecided.
Baba Mama again pushed his claims for a start in January's Hong Kong Classic Mile with an exciting victory, this time with Nash Rawiller in the saddle.
Leung was knocked out in a sickening fall at Sha Tin two weeks ago and a specialist advised the 28-year-old he needs to stay on the sidelines until at least after an appointment on November 23.
The good news for Leung, other than a lack of headaches and dizziness, is that Ho is aiming Baba Mama at the 1,600m Class Two on international day, which could give the jockey long enough reclaim the ride.
"I was happy to see the horse keep improving," Leung told the Post by phone on Sunday after the four-year-old's stylish display. "I feel great at the moment, but the doctor has said I need more rest."
Ho cooled the Classic Mile talk for a horse that, depending on how the handicapper treats the one length win, could just scrape into the bottom of Class Two and need Leung's lightweight to take advantage.
"Let's not get carried away with the horse," Ho said. "He is still developing and has a long way to go. We will take it step-by-step, he is a long way off being able to compete in a Classic Mile or the four-year-old series."
Jockey Derek Leung escapes serious injury after frightening incident at Sha Tin
First step, Ho said, is finding out whether or not the New Zealand-bred gelding "gets" a mile, although a run on second last start over the trip was a good indication.
"We brought him back to 1,400m today, where he is more comfortable and had won twice before," Ho said. "But I want to take him up to a mile before we throw him in a Group One at the distance, let him really prove himself at the distance first."
Rawiller only got a late call-up to ride Baba Mama last start after Leung was injured and said the first effort had acted as an excellent familiarisation exercise.
"I was better for having a ride on him last time because I found out how quick he goes when he goes," Rawiller said. "The other day I asked him to go and got there two or three strides too soon, before the opening came, and had to stop or I'd have ended up running up their backsides."
"Today I was very mindful to sit and sit and wait until I knew I could go. There was no point letting him go until I had clear running. He even sucked up behind them on the bridle today before I did get room."