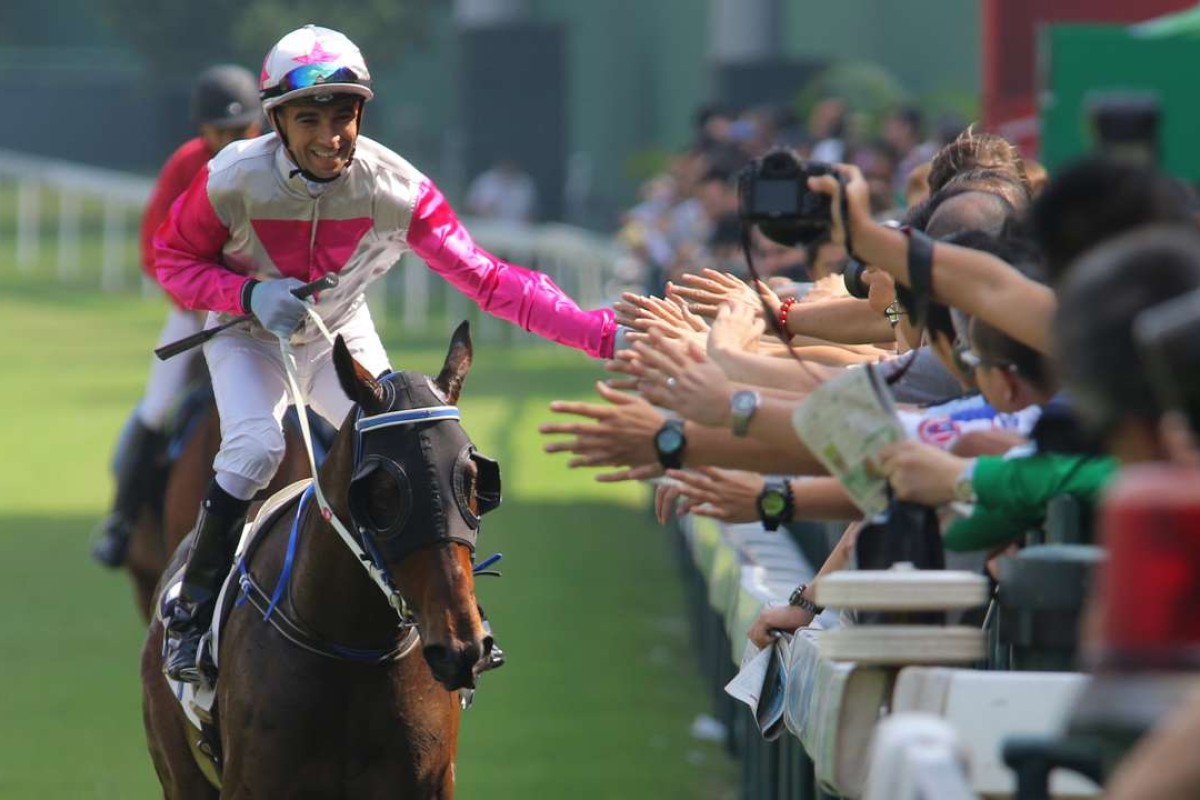 A couple of the most profitable early season plays for punters have been backing Joao Moreira in Class Five and when he is on Caspar Fownes-trained runners.
With that in mind, Sweet Bean is the best of both worlds and represents a perfect storm of strike rates on Wednesday at Happy Valley.
Moreira has been striking at better than 50 per cent on Fownes' horses this term, riding a remarkable nine from 17 so far and finishing unplaced just five times.
In Class Five, the Magic Man has hit an amazing 44 per cent so far this season (14 from 32) as he takes his pick of the best chances in the bottom grade.
For Caspar Fownes in Class Five? That's when the strike rate really gets cooking though, with the Brazilian maestro riding five winners and a second from six rides.
Narrow it down to Fownes' favourite track, Happy Valley, and you get four of those Class Five wins – two of them aboard Sweet Bean, who can continue his climb out of cellar grade with a third triumph this term over the course and distance.
As a six-year-old with a career record of two from 35 entering this season, Sweet Bean probably doesn't have a whole lot of upside, with wins off ratings of 21 and 29 he hasn't needed much either, but he seems to have found his "sweet spot" over the quirky 1,800m course, with four wins from 12 starts.
Moreira seems to get the most out of Sweet Bean's limited ability as well, or at least knows the right time to get on board, with a four from six record on the gelding.
Barrier one on the "C + 3" course might read well for some, but it isn't necessarily advantageous in these two-turn staying races, especially for a horse who can struggle to muster enough early speed to be any better than midfield.
Joao Moreira is the Class Five king – he gets the best out of Hong Kong's worst horses
Still, one of the keys for Moreira on Sweet Bean has been his ability to take advantage of low gates and take up more prominent spots in the run, which will be important over a course where tactics are crucial.
A perfect spot three back on the fence or even in the box seat can quickly turn into being stuck near the tail heading backwards when mid-race moves down the back straight turn a slowly run 1,800m contest upside down.
Moreira will have his wits about him though and despite Sweet Bean being on the brink of breaking back into Class Four and carrying 131 pounds here, he should still have enough in hand to win a weak race.
The horse Sweet Bean handled last time, High Speed Metro, was able to come out and win at his next start, with Moreira aboard and adding to his Class Five record, franking the form.
Another Moreira mount drawn gate one, Super Sprinter, looks set to start favourite in the Ma Tau Wai Handicap (Class Four) over 1,650m following some sound runs over the course and distance.
Super Sprinter has been third at his last two starts, but the handicapper is giving Danny Shum Chap-shing's four-year-old another chance off the same rating he started the season with, 55.
Two starts ago, Moreira found himself shuffled back unluckily before being one of the only runners to make ground late, and last time out Super Sprinter was forced to work from a wide gate to take up a forward spot.
This time Super Sprinter should get a prime position in the run from which to break through for the first time this season.