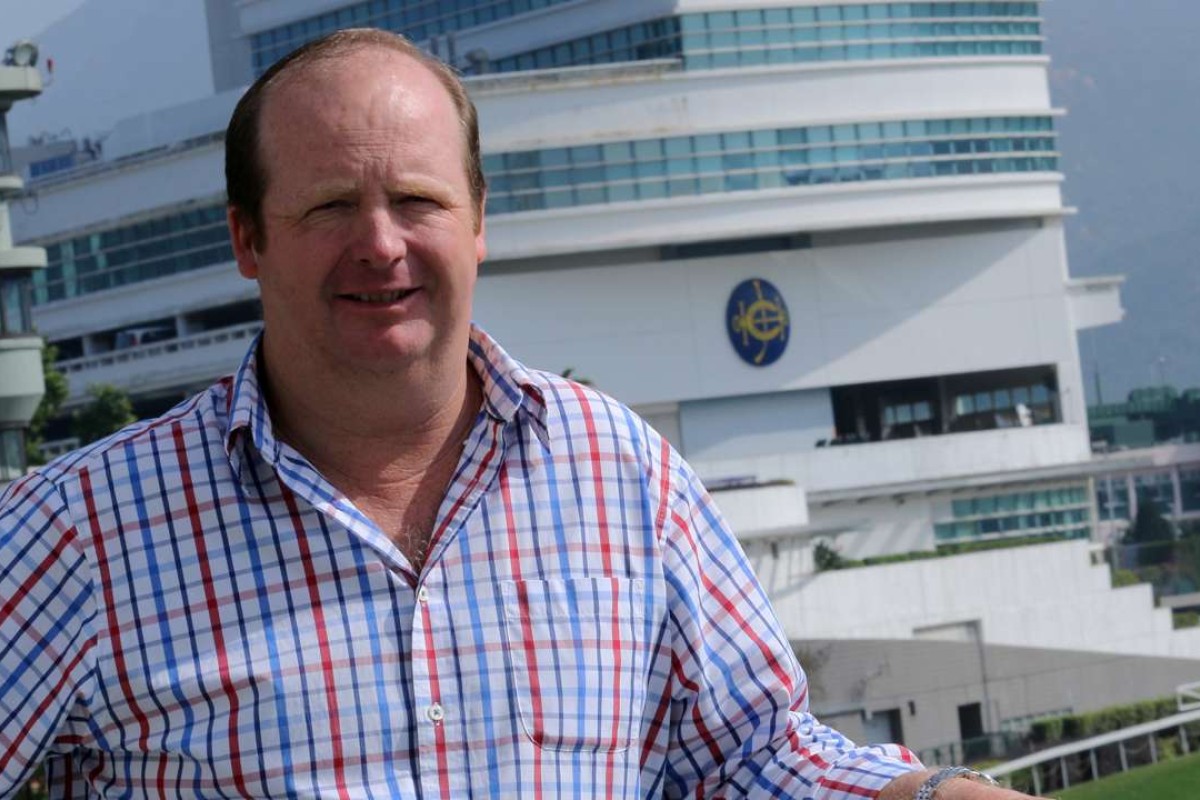 This may be the week of the turf world championships at Sha Tin and Rebel Dane's tilt at a third Group One win in the Longines Hong Kong Sprint but, for his Australian trainer Gary Portelli, it's also a visit to a part of the world embracing his second passion – racing pigeons.
"China is going crazy for pigeon racing – it's the fastest-growing sport in the country and someone there has already paid A$400,000 for a pigeon from Europe," Portelli said on Wednesday.
"A race for A$10,000 in Australia is a pretty good race but there's one worth a million in South Africa. They race from 100km up to 1,000km, they let 6,500 pigeons out all at once, they come out as a swarm, and the race is on.
"You can bet on them too and, just like horse racing or greyhound racing, you find the same ones win over and over again. It's purely a speed contest. I'd probably spend an hour a day training pigeons as a hobby – it's a bit of fun and it's a nice diversion."
Cue the usual clichés about Rebel Dane then? He's flying? He's airborne?
"Well, he certainly flew up really well. He lost nine kilos but he's put four back on already and is eating and drinking well," Portelli said.
"You wouldn't know he'd travelled. He was a bit agitated the first morning but that is probably because he thought he was going out to a race, not trackwork. When we travel him at home, we usually take him to the track, he has a day of walking then races and we get him home quick as we can.
Moore dynasty continues as Gary looks to Takedown his rivals in Hong Kong Sprint
"He loves his own stable environment, so being here for seven days is probably better than if it was a fortnight – all the time, he'll be thinking he's about to race."
And that edginess, and the fact Rebel Dane left Australia in peak condition, is why Portelli keep him just ticking over in the mornings here.
"He won't work fast. When you see him out trotting and cantering, he uses a lot of energy even doing that, he is a light-framed horse and we did all our fast work before we came and he worked brilliantly," the trainer said.
Three years separated Rebel Dane's two Group One wins in Australia, the latest the Manikato Stakes at Moonee Valley at 60-1 after many had written him off as having become a non-winner as a seven-year-old stallion but, with that second major, Portelli and Rebel Dane's owners decided they were happy to travel.
"It was suggested we come here a couple of times earlier in his career, but the quarantine put us off, as we would have to miss races in Australia, and we were always keen to get the second Group One to cement his future at stud," he explained.
Peniaphobia, Aerovelocity and Lucky Bubbles lead fight against foreign invasion in Hong Kong Sprint
"Now, there's nothing to prove, running well might even promote him further as a stallion and the timing fits in with getting him back in time for the T J Smith in Sydney. The other thing that convinced us to come was talking to a couple of form analysts, who said this didn't look a vintage year.
"Gary Crispe, who does Timeform in Australia, said Rebel Dane's Manikato Stakes rating would have been good enough to finish third here in the past five runnings, so we were definitely a top-five chance and with the right draw and right run, maybe it would push him further up the pecking order."
Sounds like a bird.