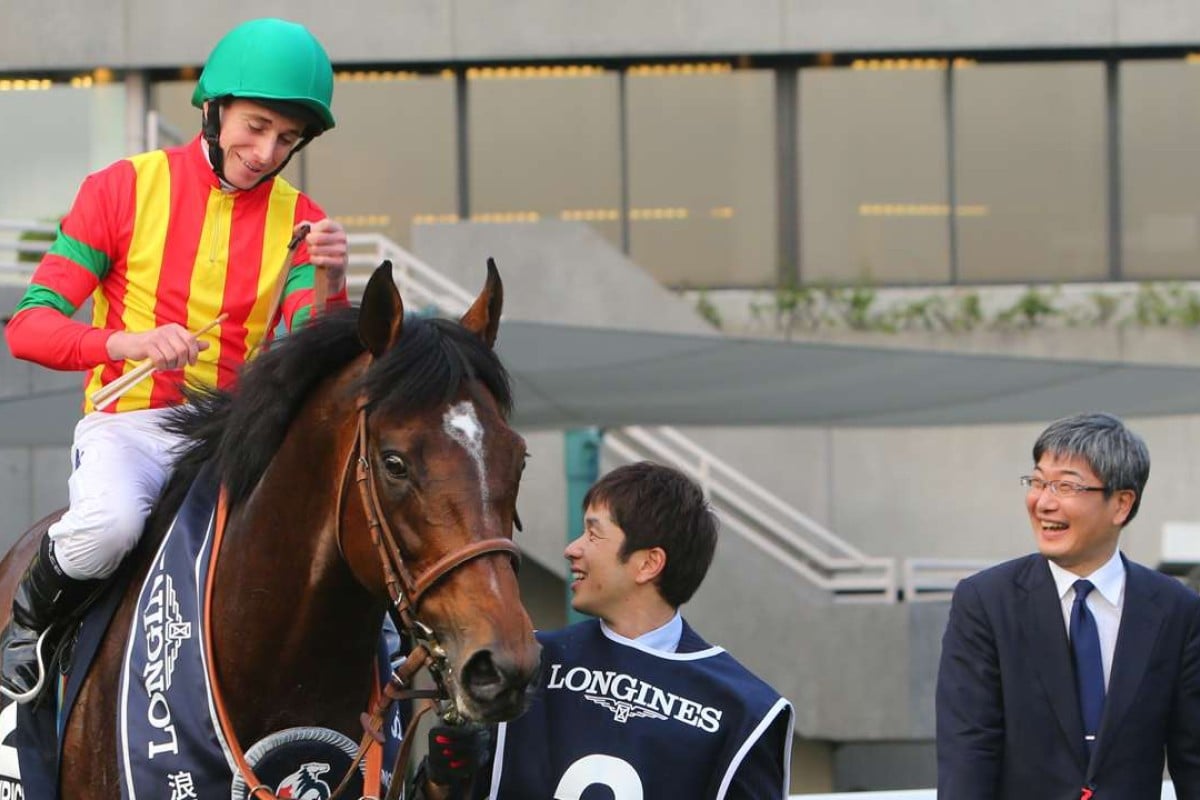 Maybe trainer Noriyuki Hori was being coy in the afterglow of what must be his greatest triumph, winning twice on foreign soil at international level, or maybe he was hoping to leave the door ajar for Maurice to race on in 2017.
All reports leading into Sunday's meeting said that Maurice, Japan's Horse of the Year, would be running for the last time on a racetrack, win, lose or draw.
Lose and draw didn't get much of a look in, though, and when interviewer Mark Richards asked Hori to confirm that Maurice's stunning Longines Hong Kong Cup win would be his last race and the breeding shed beckoned, Hori smiled and said: "That's what I've been reading in the newspapers."
Watch: Stunning performance from Maurice in the 2016 Longines Hong Kong Cup
There was just a hint from Hori that he'd love to be planning more campaigns for the stallion, owned by Japan's best-known racing and breeding family, the Yoshidas, and there was just a hint of the same from jockey Ryan Moore.
The champion rider said the five-year-old just kept improving and you could easily mistake his summary as an indication Maurice was only now hitting his peak after stretching out in distance recently.
"He's very good at a mile but possibly better at 10 furlongs [2,000m] and he's just got better with racing," Moore said.
His racecourse bow stood alongside any of the great Hong Kong Cup wins and, as advertising goes for a future stallion, was pretty effective.
HKIR live blog: Maurice bows out with stunning Cup victory
"The Japanese journalists asked me what I thought about Maurice," said our leading big-game hunting trainer, John Moore. "And what could I say after a win like that? I said I hope you've got yourselves another Deep Impact. He's a great specimen of a horse and a tremendous racehorse. I'm not familiar with the Japanese pedigrees, so I don't know how his page stacks up, but I wouldn't hesitate to send a mare to him. He's probably a great stallion in the making."