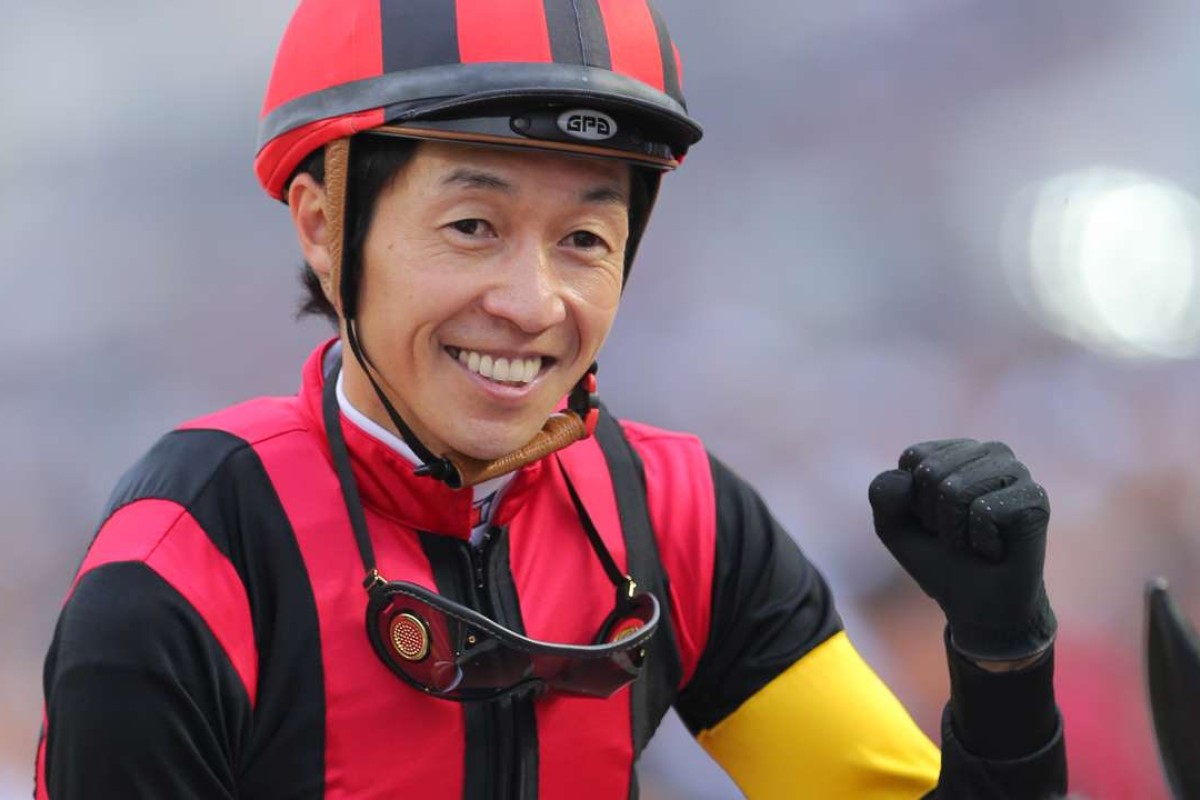 There are many takeaways from Sunday's Longines Hong Kong International Races. Among the more obvious were the qualities of Maurice, the usual strength of Hong Kong sprinters even when there are no superstars here, and hopefully the world took a little notice of Zac Purton, who never seems to quite be accorded the standing he deserves.
Among the less obvious takeaways from the day's racing were the importance of using Japanese jockeys and the thorny mess owners' instructions.
It was once said, often and without a hint of irony, that the only thing that kept the Japanese horses from taking over the world was the Japanese jockeys they insisted on using.
For every marvellous Yutaka Take ride like the Cup winner on A Shin Hikari last year, there is a full length feature film's worth of shockers on foreign soil by the Japanese riders. And Take, a world-class talent, for a long time streets ahead of his compatriots, is now nearing 50 and a younger legend doesn't seem to have emerged in his place.
And there is a good reason why Japanese jockeys can struggle elsewhere and it is as much cultural as it is down to ability or any lack of it. In Japanese racing, there are more strict requirements within the rules about crossing the paths of other runners and with causing interference and a cultural politeness in the race riding as a result. When a jockey draws wide and sits wide in Japan, or mucks it up some other way, he is less likely to be criticised for his efforts than receive an apology from the connections that the horse wasn't good enough.
It's hardly a system that demands everyone find better solutions to the tactical problems that races throw forward for riders on a daily basis. So, throw those jockeys into the maelstrom of big-ticket riding elsewhere, say Hong Kong, where the culture is all about working out what needs to happen to win the race and doing it.
Even within Japan, the likes of Christophe Lemaire and Mirco Demuro, both now riding there full time, Ryan Moore and Christophe Soumillon have routinely exposed the local riders by racking up majors.
Yet Japanese owners and trainers insisted for many years on taking their own jockeys with them to overseas assignments. Of course, they won a few important ones here and there, a Melbourne Cup and some Hong Kong internationals, but there were some resounding defeats on the big stages too.
Well that seems to have largely changed over the past five or so years and the results have shown it. Big wins in Dubai, Australia and on Sunday at Sha Tin, all carrying acknowledged champion foreign riders.
One of Japan's leading trainers, Noriyuki Hori used Joao Moreira on his Vase winner, Satono Crown, and Ryan Moore on Maurice and on his beaten Mile runner, Neorealism. Four of the five Japanese Cup runners had western jockeys and, of 13 Japanese runners on the day, the two who did not have western jockeys, Nuovo Record (Yasunari Iwata) and Satono Aladdin (Yuga Kawada), both got a sore back.
Joao Moreira bags full HKIR set in record time with Satono Crown upset
That isn't to say the Japanese can't ride a good race – the navigation on Big Bang Bong by Keita Tosaki last Wednesday was a particularly clever ride. The key was that when Cheerful Boy got out with a long lead without having to go very fast to do it, Tosaki, sitting several lengths off in second place, didn't chase up to close the gap as would normally happen in a race at the Valley and he was a road block for those behind him wanting to get out and going after the leader themselves. Until it was too late.
While the merits of jockey tactics will generate bar room talk for as long as there is racing, can we all agree that having regard for owners' tactics is just a bit too 17th century?
Yes, we've heard it all before about who pays the bills etc etc blah blah but seriously, they don't know what they are talking about. They race for prizemoney which is generated by the betting public so they do have some responsibility to that public and that responsibility is acknowledged in almost every aspect of racing, except riding instruction.
There have been many examples in the past when racing stewards and punters alike, not to mention the riders themselves, have been obliged to grin and bear it when owners insist on certain courses of action with their horses which are extremely likely to end in disaster.
Owners pay professionals, jockeys and trainers, to manage their horses and should leave it to them – it isn't an exact science and Lord knows the professionals get it wrong often enough, but for someone who spends all week doing something in an office somewhere to turn up race day and to insist on an ironclad tactic that is just wrong for the race, as Lucky Girl's owner did on Sunday, is just crazy.
And we know he did because he appeared before the stewards to confirm that Silvestre de Sousa wasn't given any leeway for executive decisions on Lucky Girl as the owner wanted it ridden back, despite the fact there was no speed in the race, despite the horse having been successful ridden from the front. It's in the stewards' report.
Lucky Girl was a 25-1 chance because he has found his mark, not because his tactics have been wrong in leading. De Sousa tried his best to deliver on the owner's wish, but Lucky Girl didn't comply and fought him ferociously the entire way, so the horse was given no chance – and stewards, punters, trainer and jockey just had to shrug and cop it.
Perhaps the stewards should start to charge owners with not taking all reasonable and permissible measures to win the race or obtain the best possible placing – they might be more reticent with their views then.
And there is scope for that but the structure of the rule is such that the jockey has to be charged first for a culpable ride, and then others can be charged as a party to his or her offence. Unfortunately, in these cases, it is really the owner who is committing the offence, the jockey is stuck between a rock and a hard place having to carry out foolish instructions.