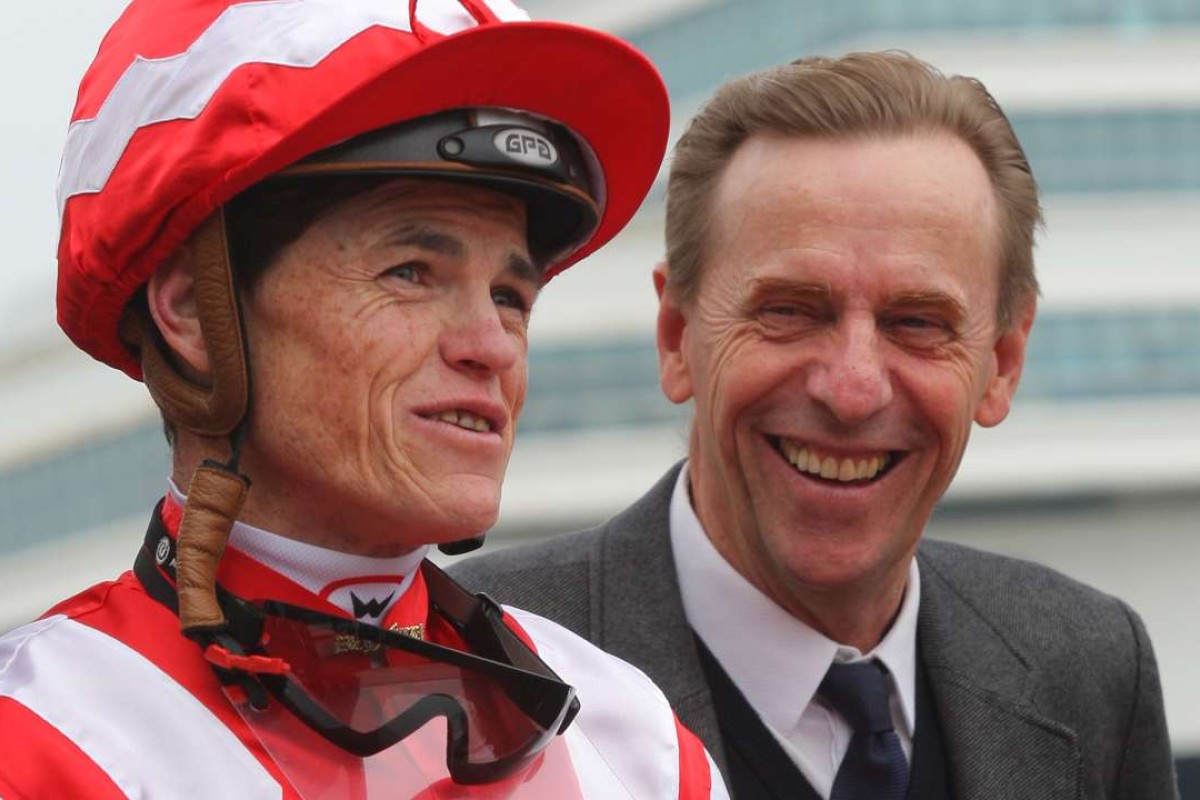 Champion trainer John Size's traditional December move up the standings continued with a Sha Tin double that put him into joint second on the table and closing fast on the championship lead.
But his wins with Eroico (Craig Williams) and Money Boy (Joao Moreira) came from different ends of the scale, with a horse who hadn't won for some time and one winning for the first time, with everything ahead of him.
"It was good to get one with Eroico, had been a while and he's very honest so he hovers around similar ratings which makes it hard," he said after the six-year-old took full advantage of a funereal tempo to win for the first time at 1,650m after all his previous victories had been 1,200m.
"I was never worried at the 1,650m – he ran well at it before, it was Gun Pit who beat him that night, so that wasn't a concern. Sure the pace all fell into place but some horses get an opportunity that favours them and can't close the deal but Eroico did and you have to give him full credit for that."
On the flip side is Money Boy, a three-year-old having just his third race start, and he looked set to clobber his rivals when he swept to the front at the 200m but eventually won by only three-quarters of a length.
"Like Eroico, though, he was given his chance to win and won so I'm happy with him," Size said. "He's just a baby and probably isn't strong enough yet to really put a race away.
"Probably we'll have to wait until he's four before he can do that but at least we know there's still some improvement in him just with that strengthening up that he should do."
There was a time when Size used to measure his progress in a season by how far behind the racebook numbers he was and Saturday's meeting was number 30 for the season and Size's wins now sit at 23, two behind Chris So Wai-yin.
"No I've given up on the racebook thing – since they went to 88 meetings, it gets too hard to keep up," Size said.