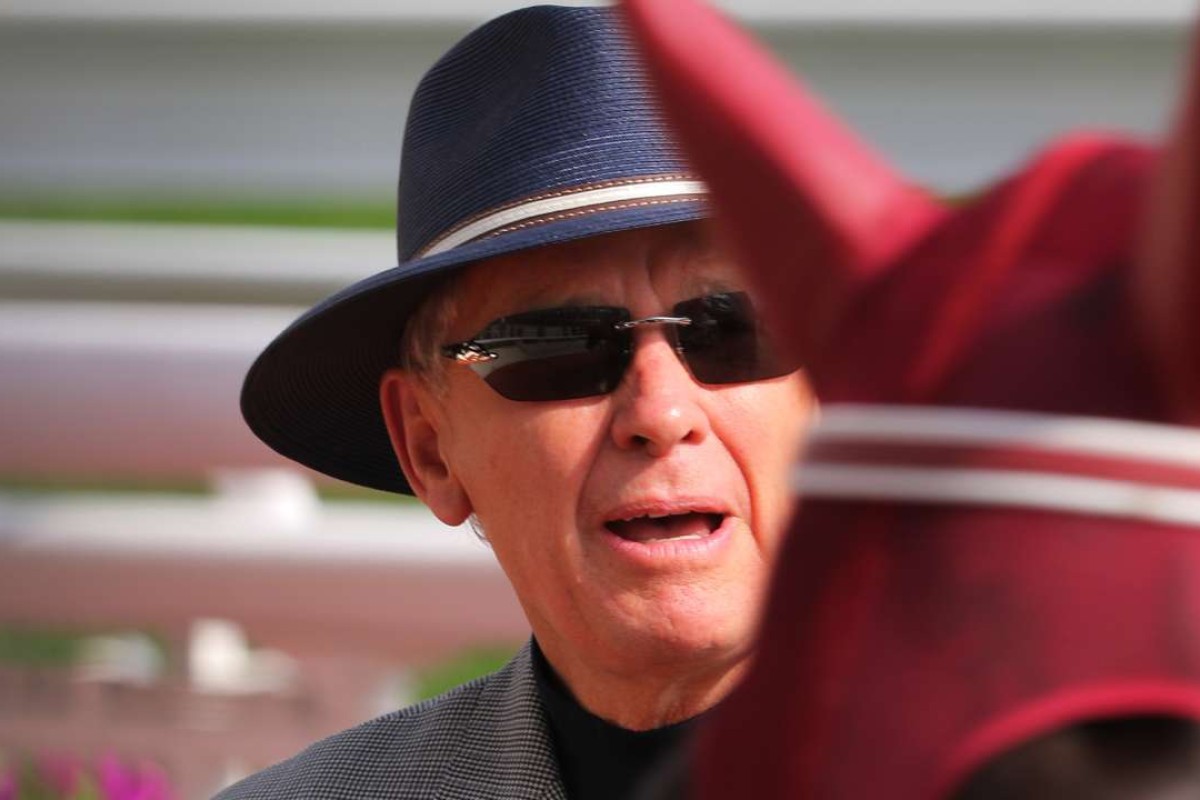 John Moore had a spring in his step after starting the New Year with a treble, despite watching one of his horses, Invincible Dragon, look incredibly unlucky when finishing second in the last race of the day.
The fact stablemate Midnight Rattler was the one that beat him helped soothe the pain.
"Wow, the second horse looked a certainty beaten there," said Moore, and spoke for pretty much the entire crowd, after Invincible Dragon (Alexis Badel) came out of the gates lengths behind the field then charged from last at the home turn to be beaten less than a length.
"They are quite nervy horses the Invincible Spirits and Alex said the horse was moving about in the gate then he'd settled down and was still until a jockey near him called out to the starter and that started him off again, he jumped in the air and the gates opened. What a big run."
But the scoreboard for Moore remained the same either way, starting the near calendar year with a bang as Go Beauty Go (Zac Purton), King Mortar (Sam Clipperton) and Midnight Rattler (Brett Prebble) arrived.
"He is probably not going to take himself beyond Class Two, Midnight Rattler, but he's a horse who gives you 110 per cent every time," Moore said.
"Brett gave him the gun run, three-wide with cover with some speed on up front, it was perfect. The horse has been going well, I've just had trouble getting him into a race. He's been down the order a couple of times and missed out."
While Midnight Rattler is soon going to be challenged by his rating, there might be more upside for Moore's earlier winners, as Go Beauty Go and three-year-old King Mortar are only lightly raced.
"King Mortar did a good job in his first run then he had a tough race from a bad gate last start when he flopped," said Clipperton. "But I also got the impression he was doing it on one breath so I suggested to John that maybe a tongue tie would help him get his breathing right.
"Obviously, getting a low draw today helped too and he was able to relax with a trail but I liked how he really got stuck in when the sprint went on at the 300m. For a young horse without much racing, he really fought hard."
Prebble bookended the meeting, also winning on Rock The Tree for David Ferraris to open proceedings.