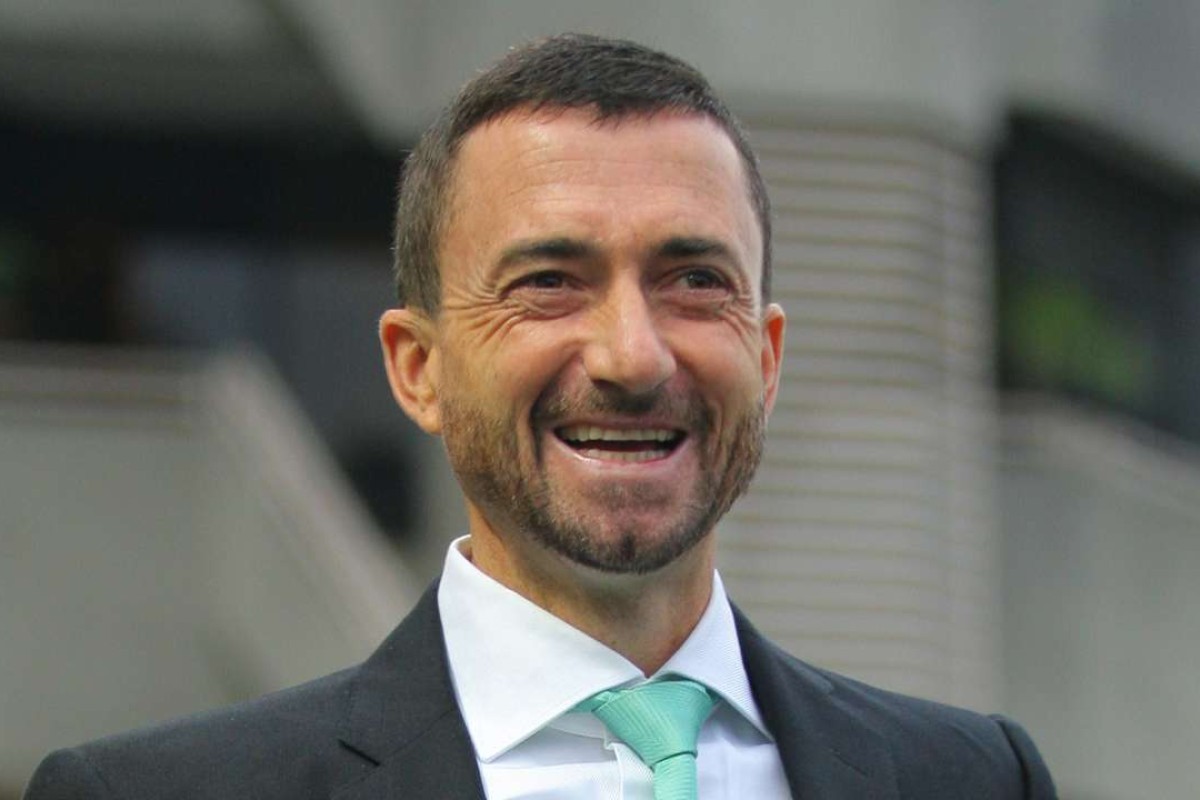 The lowest and most challenging point in Douglas Whyte's storied career has brought with it a blessing as the rejuvenated rider eyes his comeback from suspension on Wednesday at Sha Tin.
Whyte was given a month-long ban from Australian stewards for dropping his hands in the controversial close finish of the Group One Kingston Town Classic in Perth but has used the time away to recharge his batteries.
In fact, the enforced break is the longest Whyte has spent sidelined during a season and gave the South African a chance to reflect and regain motivation during what he admits was a difficult period.
"It's the best time I have ever spent with family and friends, and I needed it more than ever. I'm ready to go again," Whyte said, with the 45-year-old spending time with family in Phuket, on his Italian farm and in England.
Douglas Whyte banned for a month over Scales Of Justice ride in Perth
"It was a tough period, to digest what had happened. Being a Group One, well, I don't take those kind of things well, but when you have the support of the owner and trainer, the way they supported me, it helped me get over it better than I would have. But things happen for a reason and I was able to get some quality time, family-wise out of it. So there were some positives to come out of it – I feel great and I can't wait to get back out there on Wednesday."
While the colder winter weather has some jockeys struggling to make their normal weight, Whyte said he is hitting his targets and will ride 118 pounds at the all-dirt midweek meeting, where he will have at least four rides.
Douglas Whyte celebrates the new year with a Sha Tin double
"I am booked for six but two are standby starters," he said, having ridden in barrier trials last week. "I have a couple of pounds to shed but I will do that easily. Actually I thought I would be heavier than what I am, but I have maintained my weight well. Physically and mentally I have kept things ticking over. I just want to come back and go as hard as possible".
Whyte may sound like a man transformed but he will also be sporting a brand new look as well when he returns with a neatly trimmed beard. "I grew it during the break and it's staying for now," Whyte said, before laughing off a suggestion to bring back his long hairstyle from 10 years ago to complete the look. "No, we will be keeping it tidy and respectful."