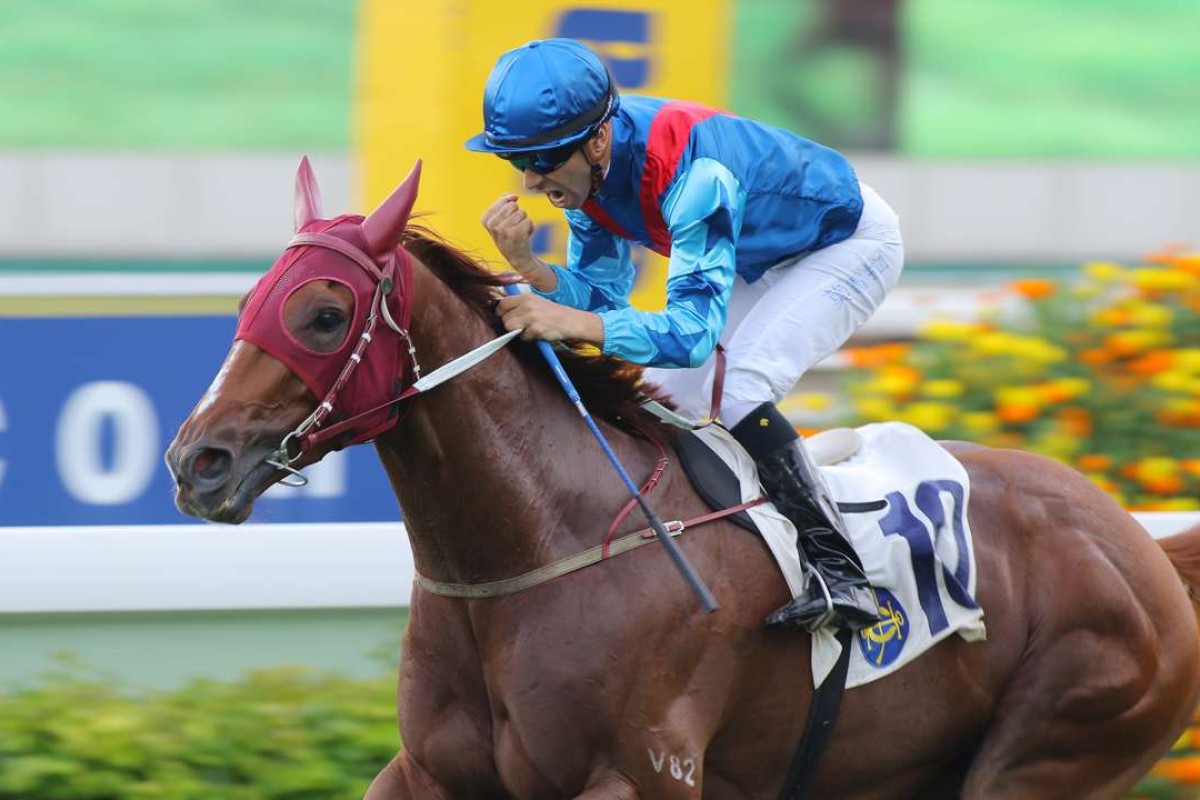 With the first of the four-year-old Group Ones on Sunday, a look back over the Classic Miles past is a reminder of the lack of what we might call "trainer diversity" these days and also a nudge in the ribs about how different handicapping stands now.
When John Moore bought a well-bred filly at the Magic Millions sale on Australia's Gold Coast last week – to race and "maybe to breed a few in my retirement years" as he put it – that was a purchase with some issues attached at this end.
Moore is dealing in real life with the (relatively) imminent prospect of him not training in Hong Kong anymore, but that same message isn't evident in a Classic Mile field that could hardly be more concentrated around his stable.
Had Moore wanted to back up Booming Delight after his win last weekend, the trainer could have been saddling up eight of the 14 runners on Sunday.
Seven runners in a Group One, even a domestic Group One – heck maybe even any race – would have to be a record.
As it stands, between Moore and Tony Cruz, 11 of the runners are provided by two yards, with a total of only five trainers represented.
A look back over the last 20 years of the Classic Mile, and its prior incarnation as the Classic Trial, and this is the record. It's still the record even looking back to 1987, and we'd had a gutful of the research by then, so we stopped there.
The last time anything close to this few trainers had runners in the race was 2006, when there were nine runners from just six trainers.
Silvestre de Sousa picks up the ride on Pakistan Star for Classic Mile
In 1990, there were only six runners and yet there were still six trainers represented, so this year looks an all-time low for yard diversity in the race and that isn't ideal.
It has been a mild trend for some time, since the days when the 14 runners usually came from 10 different yards more often than not, but that has tightened in to seven or eight in recent years.
There is a school of thought that this simply stops when Moore does hang up the bridle as he is dominating this end of the ownership market like nobody before him.
There will still be a Classic Mile field needing runners and it will be filled by what is available, but what kind of runners will they be, given that the entry level at present is quite low at a rating of 80 and still most trainers are unable to mount any sort of challenge at all?
Actually, if you extrapolate the current pattern to a time when Moore isn't training in Hong Kong then maybe Cruz might be the one having eight runners rather than this happily imagined spread of horses around multiple stables.
It must be some kind of concern to the Jockey Club and no doubt will form part of the thinking behind the selection of a new expatriate trainer, likely to be announced next month and hopefully someone with the process, the skill and the desire to chase the bigger races as Moore does.
A look back over the Classic Mile also reminds us how different handicapping is these days, too, especially with regard to Private Purchases.
We are looking at Rapper Dragon as being highly rated and towering over the opposition in handicap terms with his 114 rating, but he isn't even in the same hemisphere as the highest-rated horses to run in Classic Miles.
The last horse to win a Classic Mile with a higher figure was Lucky Nine in 2011, when he was off a mark of 122. Floral Pegasus (2007) was rated 120 when he won the race in a trot, Scintillation (2005) was 121.
Tiber was rated 110 when he surprised Hong Kong Mile winner Lucky Owners, off a rating of 129, in 2004 but even Lucky Owners doesn't hold the record as there have been quite a few at 130 or more.
In the past 20 years, the title belonged to the Ivan Allan-trained Billion Win, rated 135 when he finished second in 1999 to 122-rated Resfa – in an edition of the race that saw only three of the nine runners rated under triple figures and none under 90. The previous year, both the winner Johan Cruyff and third Smashing Pumpkin were rated 130 or better.
So, yes, a somewhat different world when we are looking at a 114-rater as being a big deal this Sunday.
A great deal of that is to do with the dramatic changes to the practice of slashing the overseas rating of incoming performed horses and some small part to do with the types of horses trainers like Moore buy now, too, animals which haven't been squeezed completely by their previous connections.
But the change in the rating regime has been the most significant factor.
It was nothing, even as recently as the turn of the century, for horses to come in rated well over 100 with the same kind of race form that might earn a horse a rating in the low to mid-90s now.
Dozens of horses a season arrived in the early seasons of this century with 100-plus numbers on them, but we can't even recall the name of the last Private Purchase to come in rated in triple figures more recently.
One thing that has not changed with the Classic Mile, though, is that it is a very different animal to the Derby, which is, after all, the main event.
As we set sail into the spring classic season in the coming days, it's worth just keeping in mind that only three Classic Mile (or Trial winners) in the last 20 years were also able to win the Derby.