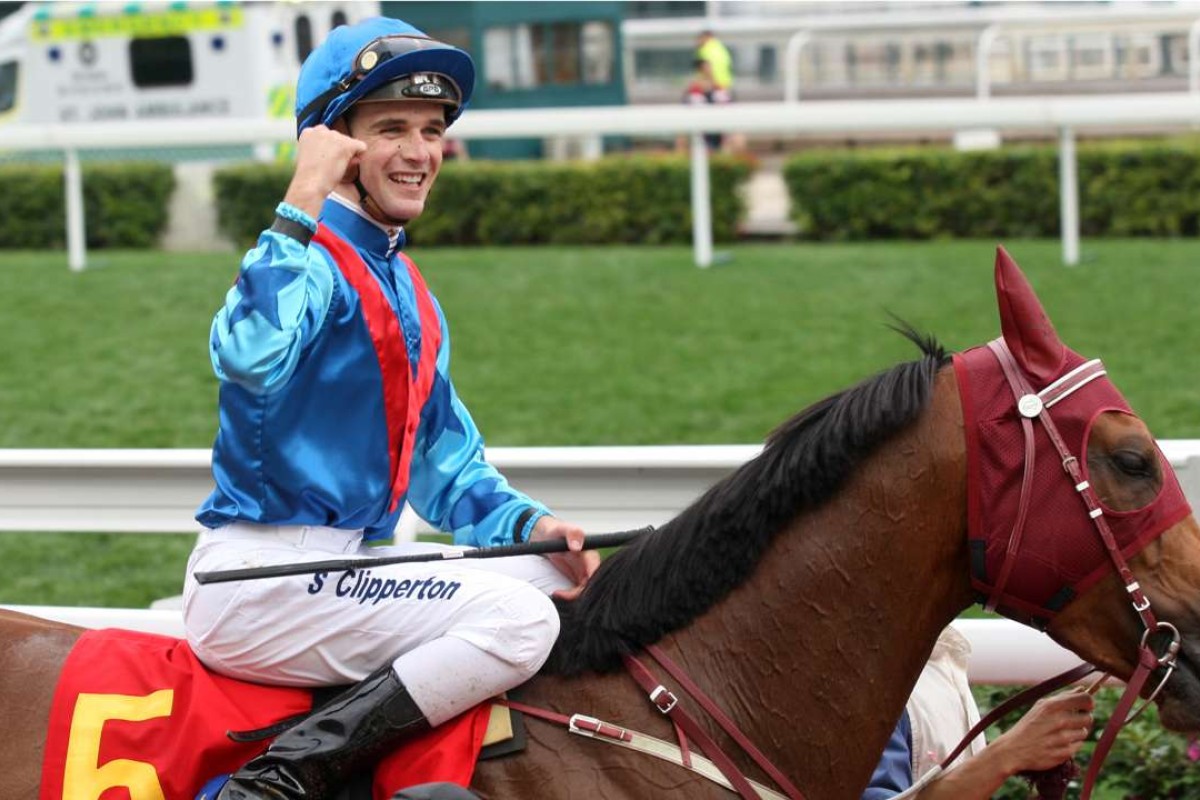 Any new year is a time to contemplate the future and Sha Tin carried plenty of the latter, with Mr Stunning, Booming Delight and Invincible Dragon still looking on an upward spiral, as is jockey Sam Clipperton.
Most Lunar New Year meetings have the Chinese New Year Cup as the standalone feature and Clipperton took that on Invincible Dragon for John Moore as part of a treble that included prospective Derby horse Booming Delight to end the afternoon.
"That's 25 wins now for the season and that's the target I had given myself for the whole season when I arrived here, so I am thrilled to have got there so quickly," Clipperton said.
Moore has provided some of Clipperton's best opportunities and said the young Australian rider had come recommended from Sydney by Tommy Berry.
"Tommy was so right," Moore said. "Sam is part of our team now, he doesn't get upset preparing horses even when he knows they'll be ridden by another jockey on raceday.
"He works hard in the mornings and on his form and his feedback on horses is superb. I think he's going to be here for a long time. He loves it."
Clipperton gave a perfect display on Invincible Dragon, ensuring that he was in front of main rival, Racing Supernova, and that made the half-length difference at the finish.
Helene Paragon gets the luck in the Stewards' Cup, books a spot in the Dubai Turf
"Invincible Dragon is still on the rise. He looks to me like another Joyful Trinity-style of horse – he may be just be a length off the best but he found the right step up to Class One today and I think he'll find the right Group Three too before he has to take on the big boys," Moore said.
The trainer gambled on dropping Booming Delight back from 1,800m to 1,600m but it paid off.
"These Europeans, you can fire them up doing that, but he handled it well. He's won the race and is getting his points up so he can get into the Derby," he said.
"I've told the owner we should miss the Classic Cup – there's a 2,000m Class Two the same day which he can win, lift his points again and take some confidence from it rather than getting tossed in the deep end."
The other future prospect to impress was the John Size-trained sprinter Mr Stunning, who gave Joao Moreira his easiest ride all day winning at his first run down the straight 1,000m.
Dubai next? Peniaphobia stakes claim with Centenary Sprint Cup victory
"That was never an issue, the first day Mr Stunning stepped out at the trials, he beat Racing Supernova in world record time, nine lengths ahead of the rest," Size said.
"He wasn't going to over-race switching to the straight like some horses might. It's not a change of direction with him – this was the right race at the right time and I'm happy to go back to 1,200m. We'll just see where the programme takes him next."