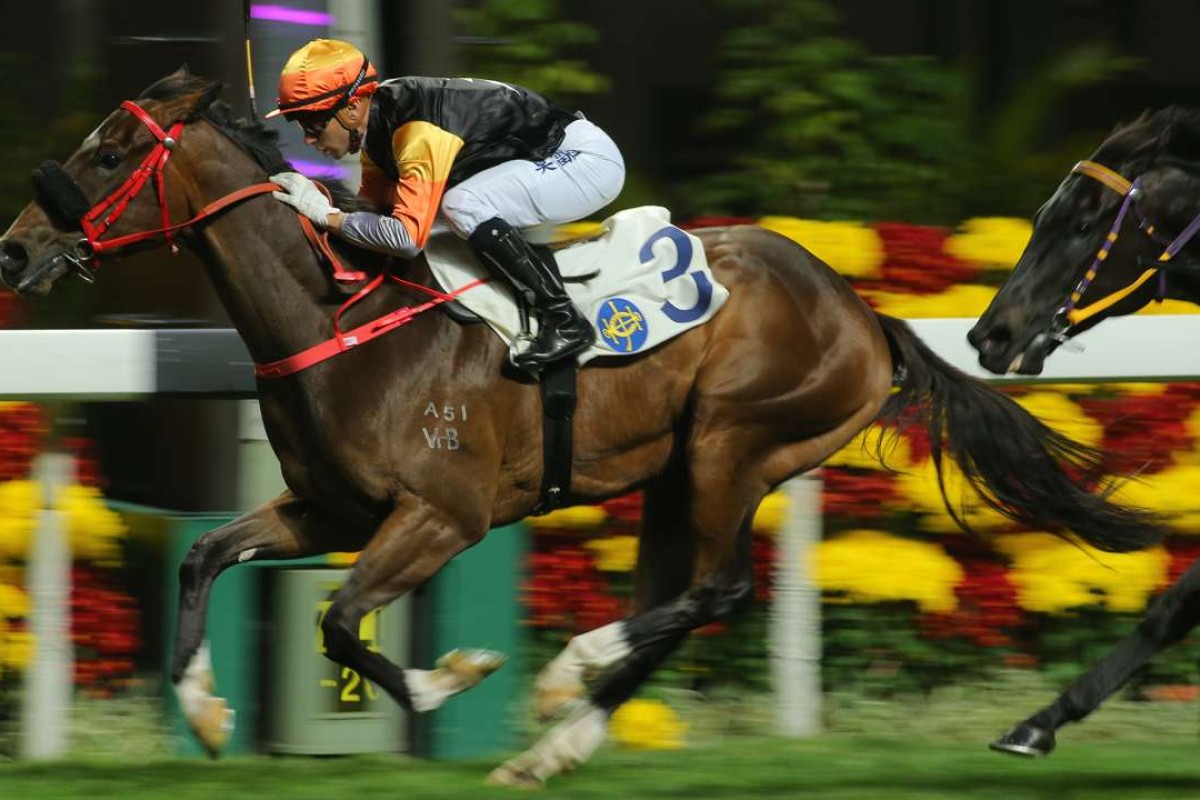 Reigning champion trainer John Size again edged further ahead of his rivals in the chase for back-to-back titles courtesy of what is shaping as his best-ever Happy Valley season.
Victories by Wisky and Premiere, both ridden by Joao Moreira, took Size six wins clear in the championship and, with half a season still ahead, to 14 wins from 81 starters at the quirky city track which has not always been his cup of tea.
He still lags behind the season's Valley leader, Caspar Fownes, but it has been a sea change for Size this season.
His best tally at the Valley came in the 2003-04 season, winning 21 races, but the trainer has often admitted that the tight, turning track isn't always ideally suited to how he trains his horses.
"But then you get horses that it does suit and Premiere is obviously that kind of horse," Size said, after the gelding scorched through the middle of his 1,000m race to burn off the expected leader Moment Of Power then clung lead-legged to the front in the final 100m.
"Yes, he had done a bit of work in the run and he'd had enough at the finish. But 1,000m is a very specialised sort of distance and it can be won by a quick horse who might only scrape in at the finish but he's fast enough to put himself in the position to do that.
"Premiere's a three-year-old so he's doing a good job winning in Class Three anyway."
Moreira landed a treble on Size's pair plus the admirable, if understated, Sparkling Sword for
Francis Lui Kin-wai.
"He doesn't win too often but he's a big striding horse who has to have room and he needs everything to go right," Lui said. "Still, he's a type of horse you love to have in the stable because he is so honest and consistent."
Nash Rawiller also landed a treble, opening with Excel Oneself by a wide margin for Me Tsui Yu-sak in the opener, while Charity Joy and Inventor for Danny Shum Chap-shing had only a breath to spare winning their races late in the card.
"All credit to Nash, he rode great races," Shum said. "I use Nash a lot on my horses and want to use him more but because he is not a lightweight jockey, it isn't always possible."
Excel Oneself ended a long time between drinks scoring in the Class Four over 1,000m, after Rawiller planted him in the box seat early.
Although his record might not reflect it, Excel Oneself has always been a better horse over 1,000m than 1,200m and Tsui alluded to that post-race.
"The 1,200m for him the other day, especially at Sha Tin, is too far for him and I think he's better this distance at Happy Valley," he said after Excel Oneself had the winning photo for the first time in almost a year.
"I am surprised he could win by a margin like he did, almost three lengths, but Nash did the right thing sending him to the line the way he did to make sure he got the win."
Why Asian horses won't be scaling the elite but un-Australian Everest
While the two riders all but carved up the card between them, Chad Schofield managed to get in on the act with Speedy Achiever for Tony Millard, while Zac Purton's lone success came on Garlic Yeah for Dennis Yip Chor-hong in the 2,200m Class Five.
"He is a slow maturing type, still green but getting better with racing," Yip said after the gelding put up his second successive win.