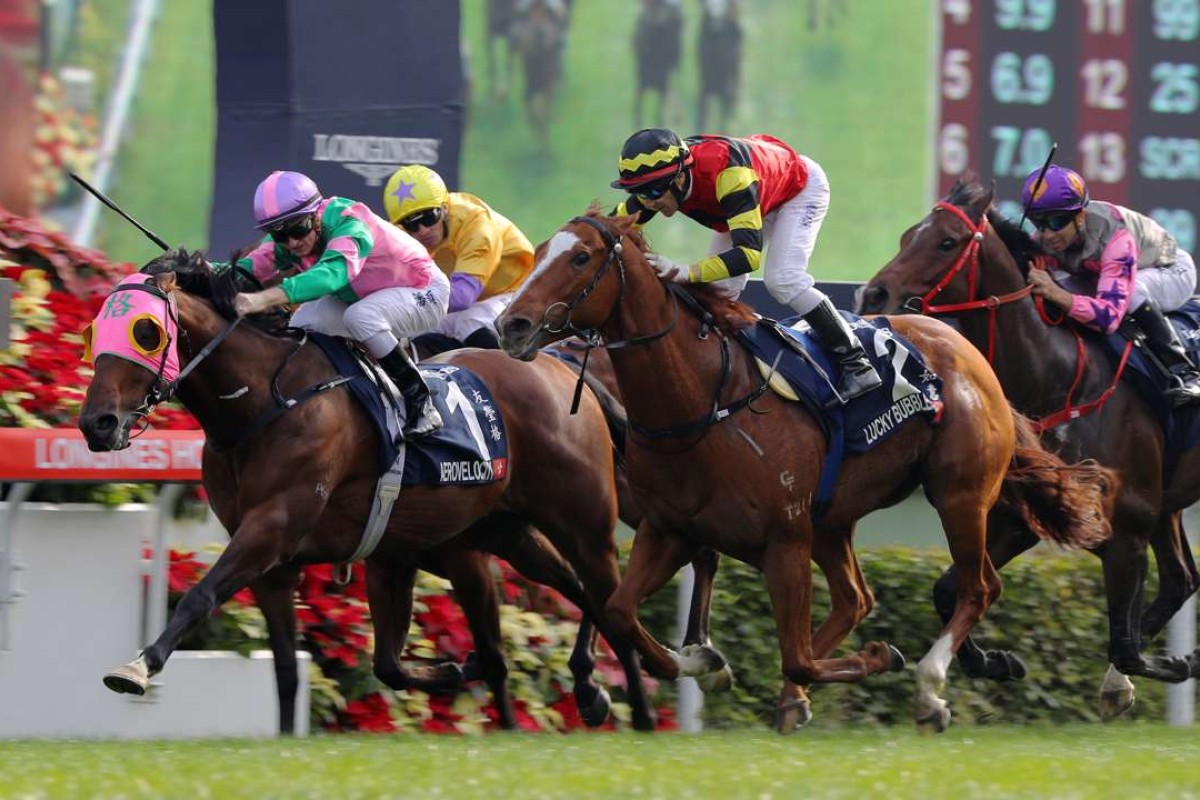 Twelve times A$600,000 does not add up to A$10 million, but bad maths and a naff name aren't the only issues with Australia's whiz-bang new "richest race", The Everest.
From an Asian perspective there isn't much to be said about The Everest other than delivering the bad news that no horses from this part of the world are likely to be there.
And from an Aussie perspective, there is the fear that the sweepstakes-style event pushes a breeding industry-centric elitism, driving a wedge through the industry and further eroding what might be the greatest strength of the sport Down Under – equal opportunity.
An A$10 million prize purse sounds great, The Everest will not only be Australia's richest race, but the richest turf race in the world – but here's the catch, the vast majority of the prizemoney is made up of the A$600,000 entry fees required for a "slot" in the 12-horse field.
It is modelled on the recent US$12 million Pegasus World Cup Invitational held at Florida's Gulfstream Park, a race where the total purse was made up entirely of places sold at US$1 million a piece.
Actually, there is another catch to The Everest – a slot comes with a three-year commitment to run, so really it's an A$1.8 million outlay.
Racing NSW has spruiked the slots as "tradable commercial instruments", claiming that owners from Hong Kong or Japan could procure a one-off place in the event and buy one from an entrepreneurial slot owner.
It's a hard, nigh on impossible, sell, asking an Asian owner to fly their horse to Australia, wait through some of the longest quarantine requirements in world racing and pay A$600,000 – less an undisclosed travel allowance – for the privilege to run at Randwick.
The ludicrous entry fees aside, the timing of The Everest on the second Saturday in October – not to mention a crazy domestic clash with the Caulfield Guineas in Melbourne – is the real deal-breaker for genuine overseas interest to occur.
Japanese sprinters get two chances per season at Group One level and the Sprinters Stakes at Nakayama is held on the first weekend of October. Other than the Arc, domestic targets always come first for the best in Japan, and one week isn't long enough to launch an Everest campaign.
Similarly, it would be silly for an elite Hong Kong-based sprinter to head to Sydney with most of the big guns kicking off campaigns in the Group Three National Day Cup at Sha Tin over 1,000m on October 1.
The glossy five-page Everest brochure claims that "mounting yard access for The Everest will be the exclusive domain of the elite players of Australian and international racing". And just as well, given how small Randwick's so-called Theatre of the Horse is, it is probably more comfortable, and safe, to keep it elite.
Overcrowding shouldn't be a problem though, unfortunately this looks like being Godolphin versus Coolmore versus Arrowfield and maybe some flashy new players like our old friends at China Horse Club – Mr Teo and Co. love this type of stuff.
On the plus side, it's nice to see Australian racing rewarding its strongest category of horse, but then the actual best sprinters from the jurisdiction might not even be there.
Connections of Australia's highest-rated sprinter Chautauqua have already expressed reservations about the idea – and what about stars from emerging stables like Takedown for Gary Moore or Spieth for Bryce Heys?
Heys is on the way up and Spieth is his breakthrough talent, knocking on the door of winning a Group One race, but now the young trainer is expected to wheel and deal, or somehow convince owners to pay up a horse that has won around A$400,000 so far in his career.
The best thing about Australian racing is the chance that any battler can own a champion racehorse and the sport there produces rags-to-riches tales with surprising regularity, stories that capture the imagination of the general public.
The best story in Australian racing in the last decade or so wasn't Black Caviar, or Makybe Diva, and it isn't even the latest superstar Winx – it was globetrotting sprinter Takeover Target, purchased for little more than A$1,000 by his part-time taxi-driving trainer Joe Janiak.
What if a Takeover Target-like fairytale comes along in The Everest-era? What does his owner do, start a Gofundme.com page or take out a second mortgage to try and come up with the cash?
You could mount the argument that "hey, this is equal opportunity – everybody pays the same amount", but you don't need to be a socialist to understand that A$600,000 means more to a cabbie than it does to Sheikh Mohammed.
The sense of exclusivity and rarefied air surrounding The Everest is a step towards the type of boring stuffiness that has taken over English racing in recent times, with steep entry fees meaning every Group One is basically the same wealthy owners racing each other.
Owners in England face ridiculous multi-tiered entry fees to run in big races – for example, in 2015 the total entry fees to run in the prestigious 2,000 Guineas were £419,000 – an amount not even covered by the first prize cheque that comes out of a total prize pool of £450,000 .
That sounds absurd, but Australian feature races aren't cheap to run in either – it costs more than A$55,000 in total, including a final acceptance fee off A$49,500 to run in the Melbourne Cup.
That risk is mitigated somewhat by the fact prizemoney for 10th of 24 still pays A$125,000 – but A$600,000 up front? That's in a completely different league and out of reach for all but a few in world racing.
Any publicity is good publicity and all of that – but this isn't America we are talking about, where the sport is dwindling in popularity, this is a jurisdiction that is relatively healthy in terms of prizemoney and coverage, and not in need of public relations gimmickry, especially when it comes at a cost to the industry.
As alluded to earlier, that's the sting in the tail; assuming each slot is taken, once the A$600,000 fees have been paid, there is still a shortfall of A$2.8 million.
According to Racing NSW that will be made up of "incremental wagering, sponsorship, broadcast and other race day revenues from the race meeting to fund the balance of prizemoney from A$7.2 million to A$10 million".
Hmm, we sense a business opportunity – anybody got a spare A$21.6 million? I can get you a 38.9 per cent return on investment; let's just buy all of the slots, maybe we can use some of the profits to put a proper horse race on for the people and let some commoners stand in the Theatre of the Horse.