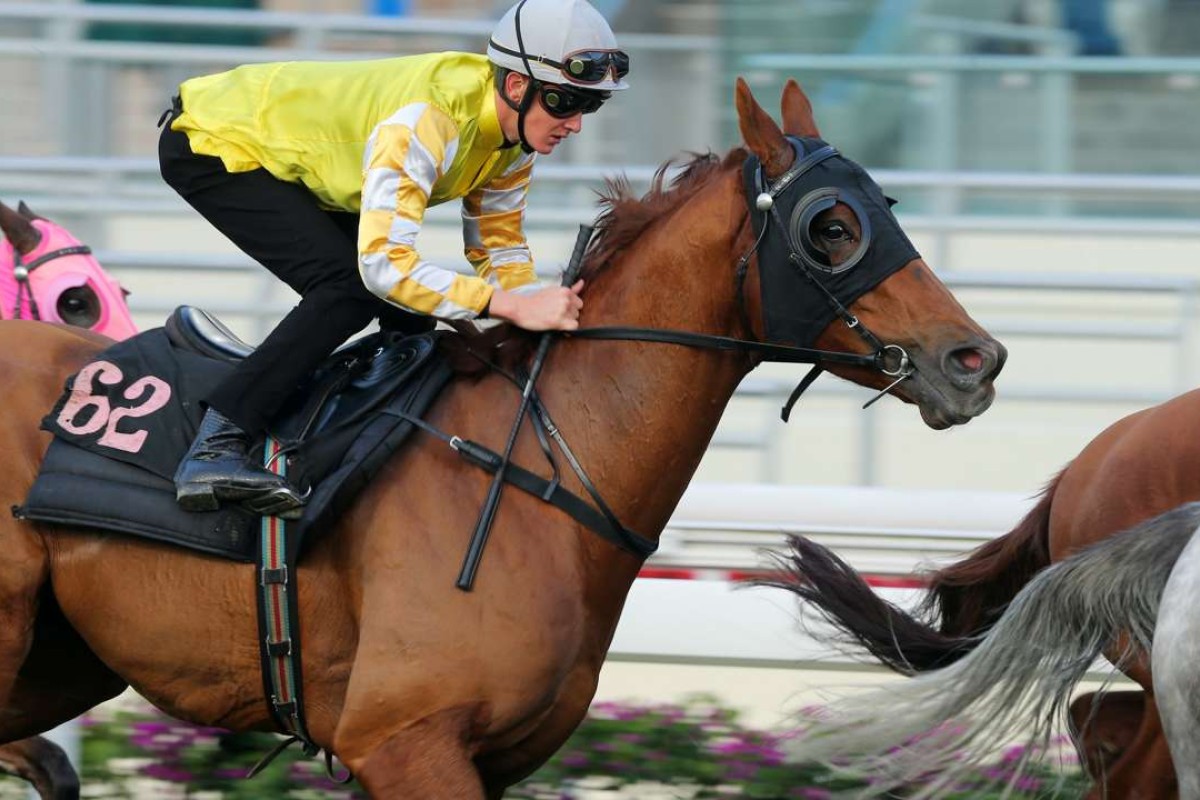 With the David Hall yard back up and running again after a quiet December-January, Penang Hall looks another coming winner for the trainer if he can get the benefits of a better draw.
The six-year-old's prior wins have come fresh and down the straight 1,000m but he is coping well with 1,400m now and narrowly missed out behind Red Elysee in his first attempt at the trip last month.
On Sunday, Penang Hall again settled a long way back in the field, going back from a wide gate, and he closed off the race almost as well as the two who fought the finish out, Generous Heart and Meisterstueck.
His finishing position might read as eighth but this effort was right up with Penang Hall's best and Hall must be hoping the wheel of fortune will turn for the gelding at barrier draw time soon.
He has had wider gates at four of five starts this season and, when he did have an inside gate at Happy Valley in October, he was blocked for any clear running on the rail all down the home straight.
Still relatively lightly raced for his age with only 11 runs, Penang Hall may have had some issues but is currently going as well as ever and a little bit of luck in running will see him back in the winner's list.
On the subject of the bleeding obvious, Bravo Watchman looked a ready-made horse to follow from his debut win in the second race after doing everything perfectly in the run and you don't see that all the time.
Trainer Chris So Wai-yin outlined a few problems getting Bravo Watchman to the races but he looked like he had been around many times before when he got there on Sunday.
Balls and all: why Hong Kong horses are mostly geldings
The three-year-old should have no trouble mopping up a Class Three if he doesn't bump into anything special and is probably good for another two or three wins before the handicapper starts to slow him down.
It's worth noting that Joao Moreira, who trialled Bravo Watchman at Happy Valley, said the gelding had no problem handling at that track either so there will be plenty of options with the three-year-old going forward.