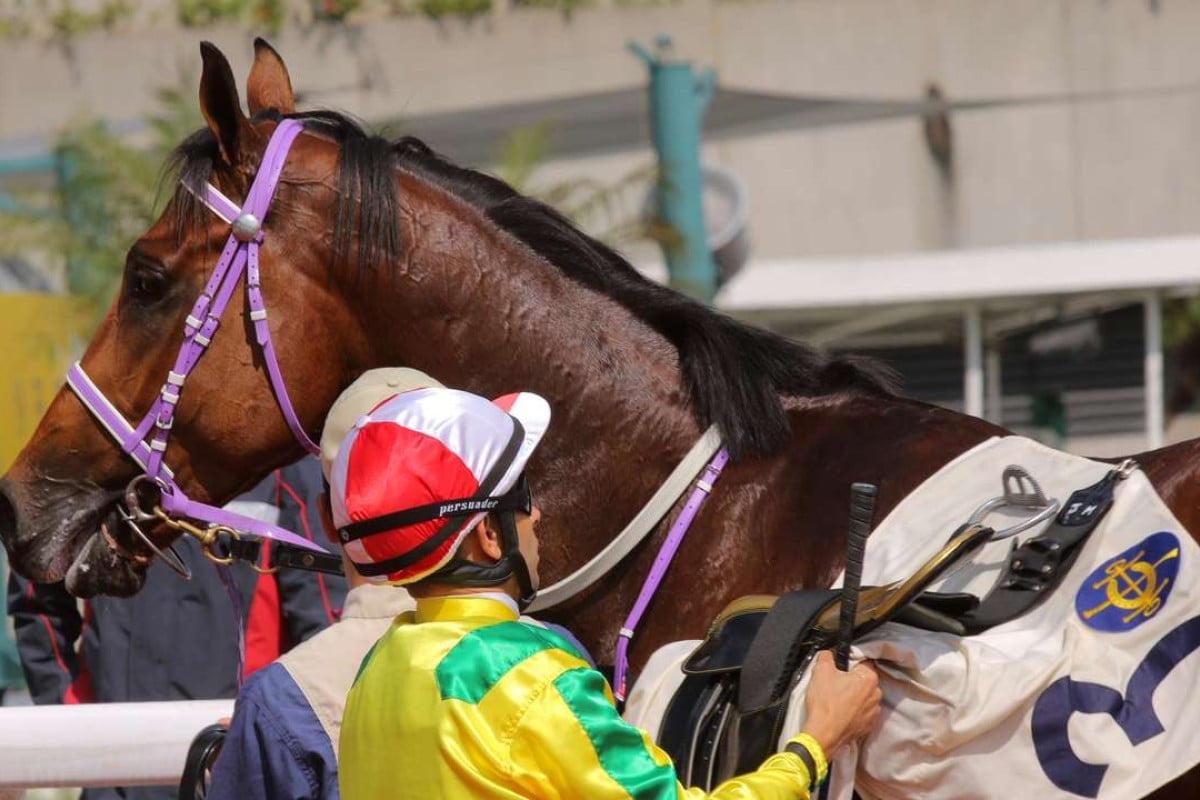 Talk turned to the touchy subject of testicle removal at Sha Tin on Sunday, regarding horses of course, and in particular the complications that come with training colts in Hong Kong.
The topic of castration came into focus when a couple of Hong Kong Derby hopefuls – Helene Charisma and California Whip, who remain "intact" as colts, for now, failed as favourites.
Earlier in the day another colt, Mambo Rock, earned a "stay of execution" with a win while first-starter Bravo Watchman showed the benefits of having undergone the cruelest cut of all.
Out of the 1,213 horses currently in training at Sha Tin, nearly 96 per cent of them are geldings, with just 47 still retaining their capacity to breed.
It's not just because Hong Kong doesn't have stud farms or a breeding industry – there's simply no room for that – it's also because of the tight confines of Sha Tin's stables.
Those facilities are the reason there are only two female horses in training at Sha Tin; 10-year-old called Bernard's Choice and Classic Vinegar.
The Jockey Club might dream of the day that their Group races become "stallion-making" events, but for now the fact is that the vast majority of races are contested by geldings.
It is hoped the 150-hectare Conghua training centre near Guangzhou can alleviate some of the issues trainers face when trying to get colts acclimatised to Hong Kong.
Hong Kong Jockey Club bets on latest 'crazy' vision to be a winner in Conghua
The trouble with colts, and all that testosterone flowing around, is that they get a little more worked up than milder-mannered geldings and it is hoped the spelling paddocks at the state-of-the-art facility can provide a more suitable environment.
Of course, colts have won big races in Hong Kong, but it is a rarity, and when Akeed Mofeed won the 2013 Hong Kong Derby and the Hong Kong Cup later that year, it was lauded as a great training performance by Richard Gibson.
John Moore has had success with colts as well, scoring international Group One wins with Dominant and Xtension.
Western Express books Derby ticket while Joao Moreira racks up 500 Hong Kong winners
It is probably too late for Moore to take the knife to Helene Charisma – at least too late from a Derby perspective, as it takes roughly a month for a horse to find its feet again and get back to the races.
Anyway, temperamental issues may not have been the issue in the Centenary Vase for Helene Charisma, who may just be struggling to adapt to a much firmer surface to what he was used to in France.
California Whip seemed overly warm in the parade ring before he was defeated by Western Express, and even though he performed well, at some stage the call will probably come to castrate.
Gelding a horse is meant to make a horse easier to handle, but leave the procedure too long and it can have a negative effect; Moore's horse People's Knight is a prime example in recent times – the expensive colt lost form badly after the operation.
The other benefit of castration for horses can be weight management and when Bravo Watchman arrived at Sha Tin, trainer Chris So Wai-yin was horrified to find a horse tipping the scales at well over 1,300 pounds.
Chris So unveils talented type in Bravo Watchman
The order to "cut" was swift but unfortunately an infection from the operation afterwards further delayed the horse's first start.
In a graphic post-race press conference that won't be forgotten in a hurry, So explained that the horse's size had probably exacerbated the complications.
"Well, he was a big horse, so it was more difficult," So said, trying to find a tasteful phrase to explain that his horse was big, well, everywhere.
"It wasn't a normal size wound. That was why it got infected easier."
For David Hall's import Mambo Rock, a horse that lashed out and kicked a part-owner after a recent barrier trial, the decision on when to geld has been left hanging after a tenacious effort.
"We thought about it a couple of times, but he hasn't gone the wrong way – but as soon as he tells me his mind isn't on the job, the knife will be waiting for him," Hall said. "He won today so he will stay intact a little bit longer."
If only Mambo Rock knew, it would probably provide some extra motivation.