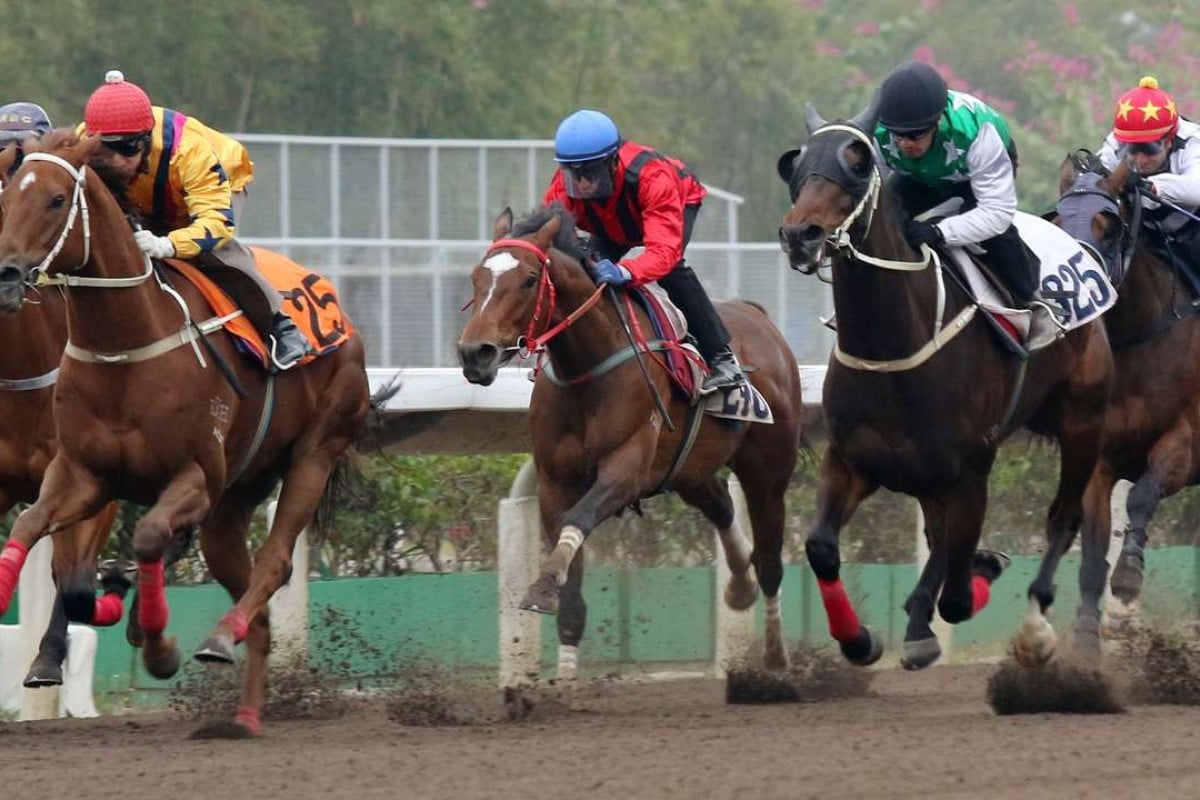 Trainer Tony Cruz can't win. At the start of this season critics said the problem with Pakistan Star was that he was too slow at the start and now he is answering questions about whether his horse will over-race or not.
With the Hong Kong Classic Cup just over a week away, Pakistan Star again bounced out of the barriers with vigour to produce another forward trial that seemed to cause Cruz just a little concern.
"We are stepping up in distance and now he wants to race like that," Cruz quipped, only slightly tongue-in-cheek. "I think he will be fine though."
Pakistan Star's sluggish starts were blamed by many for three consecutive defeats as odds-on favourite in Class Two this season as the hype around "the internet's favourite racehorse" slowly subsided with each loss.
New jockey Joao Moreira produced more positive tactics to help notch a facile victory in the Griffin Trophy but in the Hong Kong Classic Mile everything went wrong when Pakistan Star went forward for Silvestre de Sousa.
Pakistan Star was trapped wide without cover as he raced keenly near the speed, still sticking on gamely for fifth behind Rapper Dragon.
With Joao Moreira in the saddle, Pakistan Star makes light work of Griffin Trophy
On Friday, Pakistan Star trialled over 1,200m with de Sousa aboard and again sprung from the machine in another surprising show of speed as he prepares to step up to 1,800m in the Classic Cup.
Far from being concerned, de Sousa is taking the new tendency to race on the steel as a total positive that gives him more tactical options.
"He is feeling good, he trialled well and he trialled the way we planned," de Sousa said. "He has learned and we have to ride the way the race presents itself. I'm not worried at all, he isn't over-racing.
"He is still uncomplicated, he is a very easy ride and now he is a horse that you can put him anywhere you want, overall I'm happy with the way he is going."
Even though de Sousa now may have the option of sitting closer to the speed with Pakistan Star, he still believes the best scenario for the horse is to sit off a genuine tempo.
"He needs that really fast pace, if they crawl in a slow pace, then everybody can sprint home," he said. "But at least now he can handle different situations."
From pauper to prince: the man behind Hong Kong racing sensation Pakistan Star
Pakistan Star had two decent benchmarks finish beside him in the first heat on a chilly morning at Sha Tin, splitting two likely Classic Cup rivals, stablemate Winner's Way (Matthew Chadwick) and the John Size-trained Dinozzo (Karis Teetan).
Dinozzo has won two of his last three for Moreira to move into contention for next month's BMW Hong Kong Derby and his trial was another sign that the Irish import is still on an upward trajectory.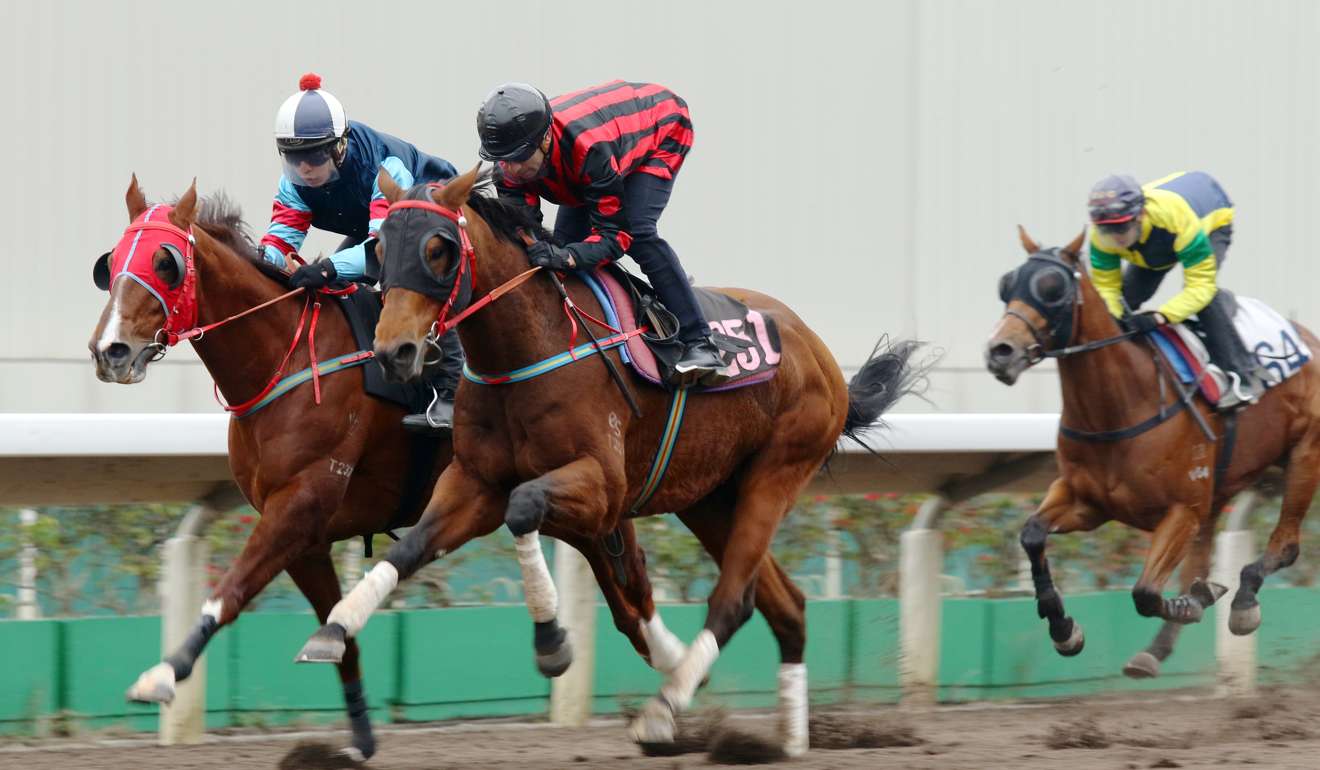 Moreira will have to get off Dinozzo in the Classic Cup, but was aboard another star owned by the Siu family later in the morning when former griffin of the year Thewizardofoz made a low key return in a 1,050m trial.
Thewizardofoz has only raced twice in the last year, finishing unplaced both times but scoping with substantial blood in his trachea last time out in the Group Two Premier Bowl.
After some time spelling at Beas River, Thewizardofoz returned with a woolly coat that would have come in handy as the temperature plummeted.
Joao Moreira's Derby decision isn't a forgone conclusion despite Rapper Dragon's dominant win
"Yeah he looked a bit like a teddy bear, at least he could keep me warm," Moreira said after Thewizardofoz ambled through his work against much weaker opposition, clocking 1:01.80 as he edged out Rainbow Gold.
"That was fine, there's nothing wrong with him, he just hasn't raced since October so we weren't knocking him around."