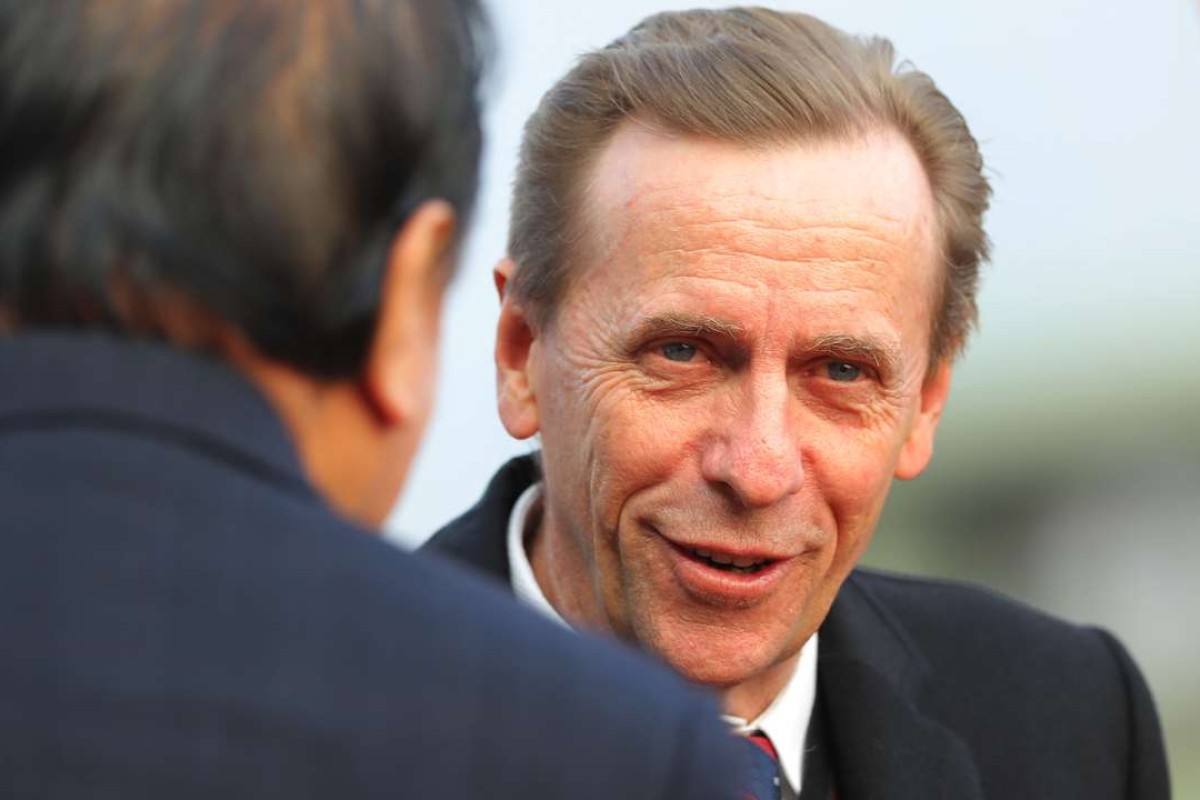 By his own unique measuring stick, John Size is enjoying a vintage season but the champion trainer played it down as "just normal" after a winning treble at Sha Tin on Saturday.
Size's rule of thumb as to how his season is progressing is to compare the number of winners he has trained with the number of the race meeting and if he's somewhere near it at this part of the term, he figures things are going well enough.
But Enreaching (Neil Callan) and the Joao Moreira-ridden duo of House Of Fun and Volitation took him to 46 wins with the number on the front of the racebook only 45, suggesting that Size is well on his way to another championship.
It also begs the question, could he even threaten Tony Cruz's 91-win season record with 43 meetings still to go?
"I don't think so – that's a huge number of winners – and I don't think the season is anything out of the normal, to be honest," Size said.
"My pattern has been like it usually is – a slower start, I tend to train a lot of my winners through the middle months of the season and then it all slows down.
"As far as a championship is concerned, I just hope that I can get another 20 and be a contender and then stagger over the line when all the winners dry up at the finish.
California Disegno wins but Tony Cruz still dreaming of a Hong Kong Derby with Circuit Hassler
"The last couple of months of the season has always been tough, getting a win is like pulling teeth at that stage and if I'm lucky I can scramble over the line in front.
"The guys who are battling at this stage will find their races, their horses become well handicapped and they get a run on.
"Not much changes in that regard except to say that 88 meetings now makes it even harder – the winning horses run out of rating and there's an extra five meetings after they do now."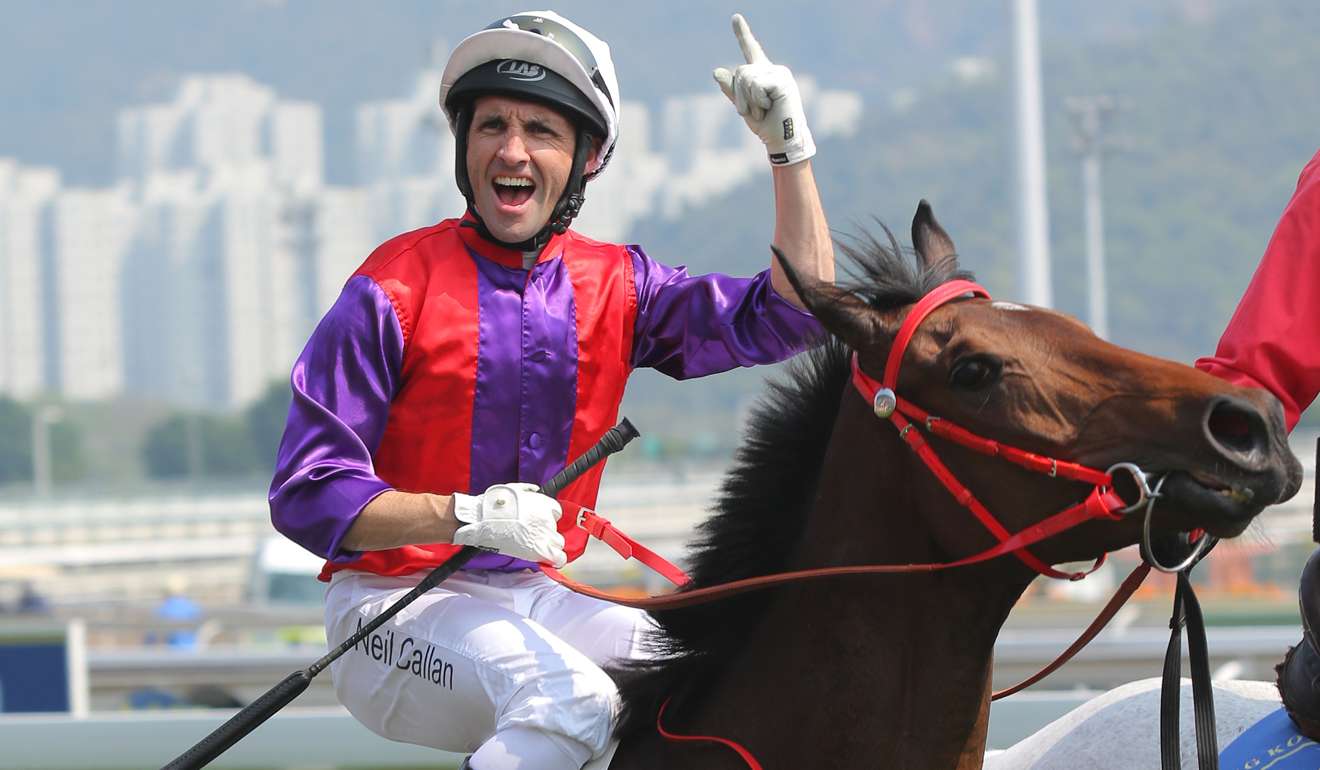 While his two wins with Moreira, who landed four in total on the day and looked unlucky not to make it at least five, were standard for the combination, Size's opening victory in tandem with Callan broke new ground as it was the Irishman's first winner for the yard at his 15th mount.
"It's probably only the last couple of years that John started to give me a few rides and a couple ran well and then a couple didn't that I thought might and it was getting a bit frustrating," Callan said.
Douglas Whyte gets the most out of John Moore's immature Magic Legend
"On Wednesday, I said to him I might have to go and see the Buddha about it because we just weren't clicking.
"Anyway, it didn't come to that and we got this one home and it's nice to finally get a win for John. Everyone knows what a great trainer he is and hopefully this will open the door for me – Joao can't ride them all, can he?"
Perhaps not, but Joao did ride two of them and House Of Fun was assisted by a solid pace while Volitation coped with an even faster one better than his rivals.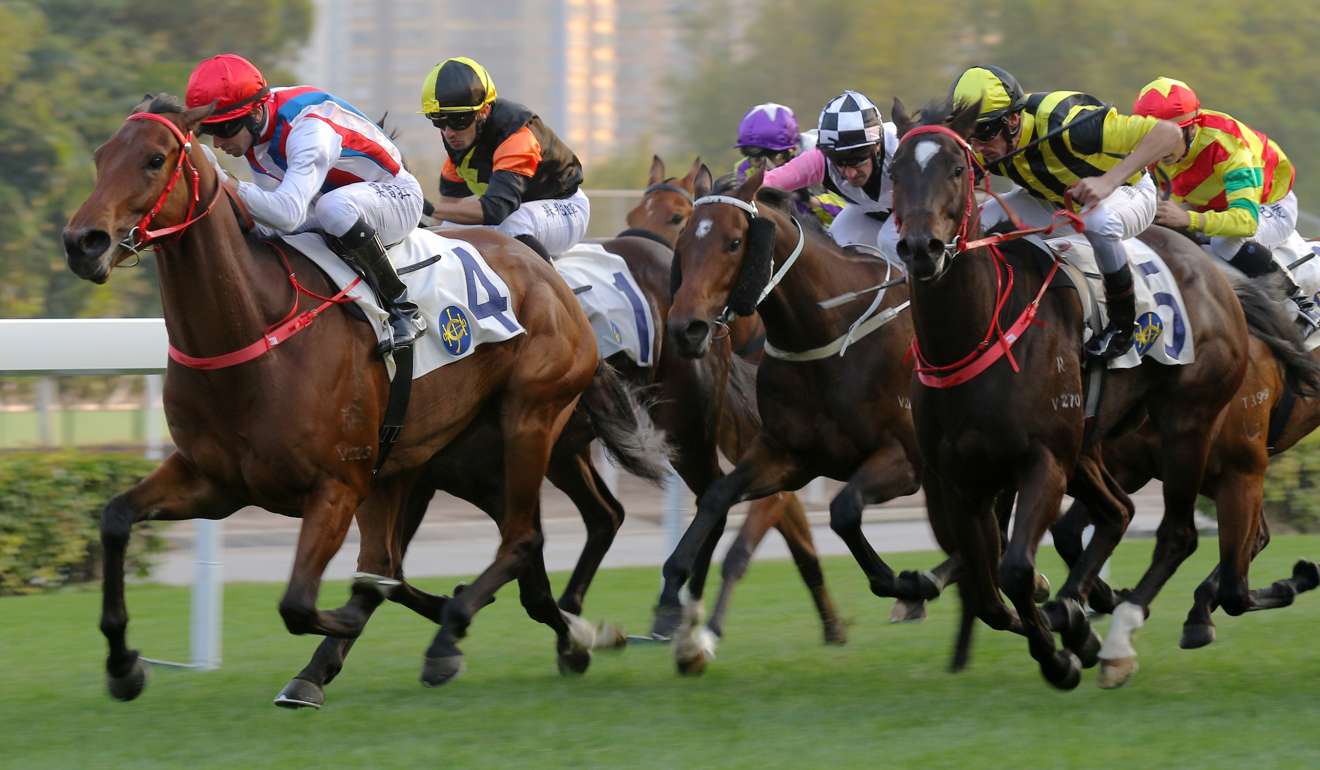 Kingsfield ripped along in very quick sections in front and while Moreira pointed out that Volitation was four lengths off the pointy end of that speed, Size said he was concerned about it with a horse having his first race for almost three months.
"It's not a situation you watch comfortably from the stand when you see those sectionals – your first thought is whether the horse is going to be fit enough," Size explained.
"You don't want the fresh horse getting stretched out of his comfort zone by that pace. As it was, they were all pretty tired the last bit of the race, even the ones chasing, so Volitation managed to last it out but he will sleep well this week.
"For House Of Fun, they weren't quite as fast but it was a good speed for him – he does seem to look better when he can find his spot following the pace without much fuss so a good speed suits. He's certainly made his record look better lately."