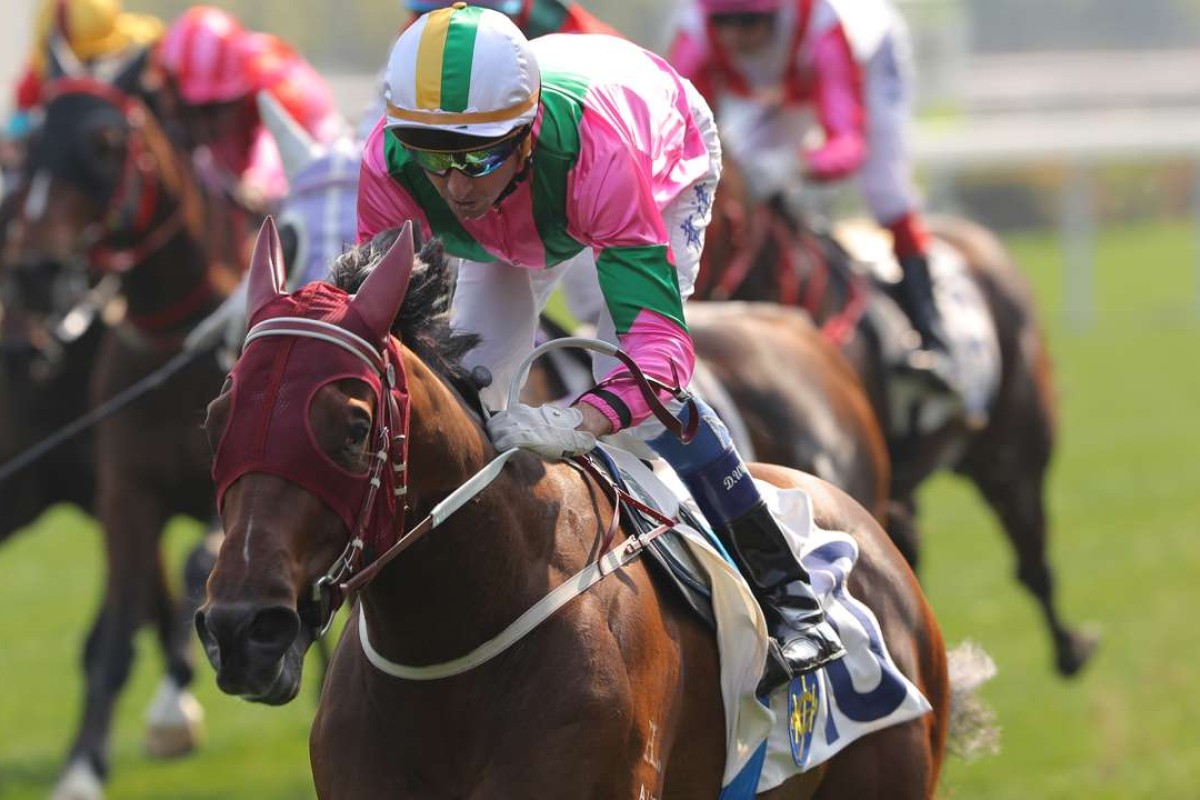 It wasn't so much that Magic Legend was able to win first-up that impressed Douglas Whyte but more the fact the still-untapped talent was even able to prevail despite doing so much wrong.
Coming in off a solitary trial, the John Moore-trained import was wayward as he veered away from horses up the 1,000m straight and then wanted to lay in the other way when clear of his rivals.
"Mentally you wouldn't even think he had a run overseas, he feels like a two-year-old, he is that raw," Whyte said of a three-year-old that had raced five times in Australia for Moore's brother Gary.
"It was a good effort considering all the things he did wrong mentally, that was like the second trial he should have had."
Whyte has now ridden five winners for Moore at a strike rate of close to 30 per cent but the South African hasn't had to work much harder for a victory.
"He was running away from the other horses, I thought I was going to end up on the inside rail, so I had to make a decision to get past them then he started to wander towards the outside rail," Whyte said.
Favourites and falls – Saturdays can be strange at Sha Tin
"That's when he got his breath and when they came to him he had enough left in him to kick again."
Magic Legend was purchased by James Moore, now based in Macau after taking over his father Gary's stable, and competed at Group level before being sent to Queensland to qualify for Hong Kong.
The purchase got the seal of approval from the winning trainer even if the horse's unfashionable pedigree left Moore wondering what the gelding's distance range would be.
Magic Legend's sire Red Element was a two-time Listed winner in sprints but his greatest value comes from being a full brother to former Australian Horse of the Year Typhoon Tracy.
Defending champion John Size is on pace for a record-breaking season
"I don't know too much about the breed, and I haven't looked too far into his pedigree, so for now we will take some time to work the horse out," he said.
Whyte later teamed with Tony Cruz on another three-year-old, with Daring Fit able to make all as favourite Beat The Clock was stuck wide for Joao Moreira.
A decision to step up in distance after two wins at 1,200m paid off as Daring Fit again showed speed and resilience to score.
"Last start he didn't deserve to win, it was just sheer will to win and tenacity," Whyte said.
"I said to Tony that he is wasting his time at 1,200m, and we believed that with a lightweight up in distance he would probably be able to lead, and he just pricked his ears and relaxed. The puzzle played out just as I expected it to."