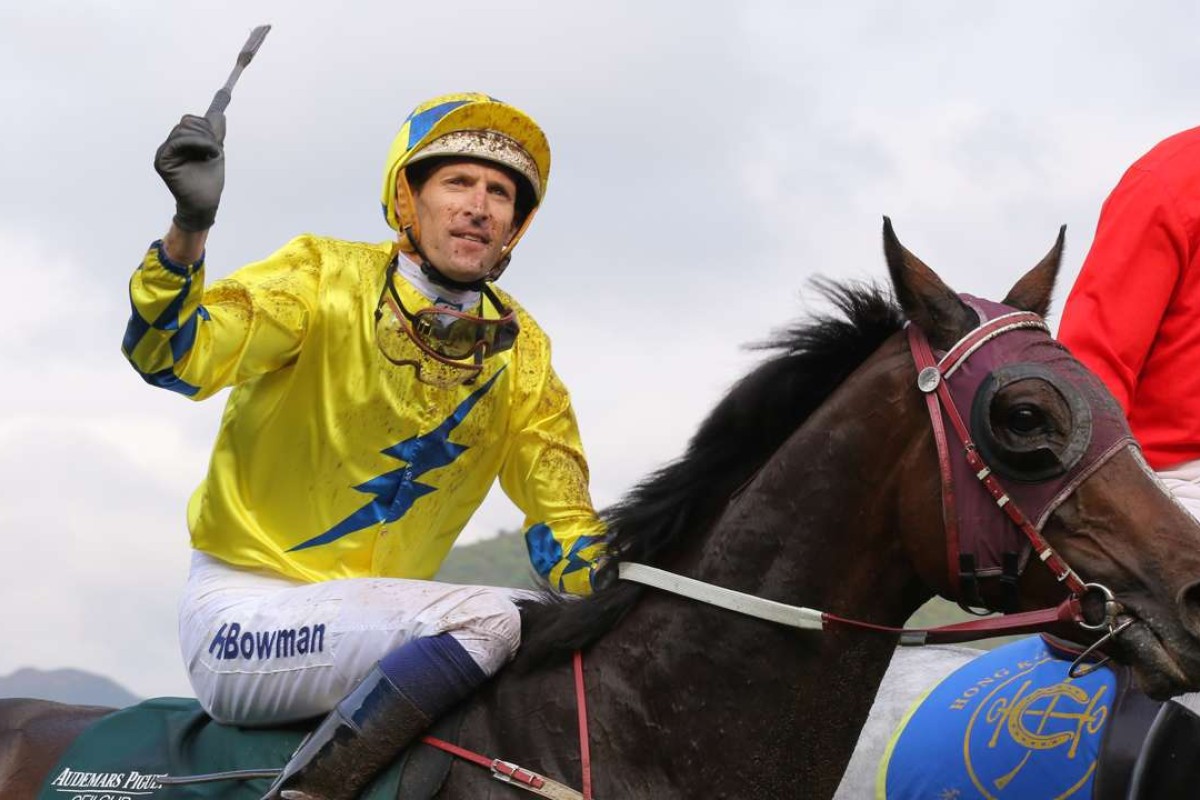 Jumping on a business class flight to some exotic, far-flung location, being chauffeur driven to a race track and then duly riding a Group One winner is about as glamorous as it gets for a jockey, but what about when things don't quite work out that way?
The fly-in, fly-out big-race mission seems to have become increasingly successful in recent years but the challenges of being a Group One pinch-hitter were highlighted on a horror day for Hugh Bowman.
Last season Bowman won not only the BMW Hong Kong Derby on Werther, but the Audemars Piguet QEII Cup, both times flying in from Australia on the morning of the race.
The flip side to the Group One glitz and glamour is a day like Sunday; Bowman flew in for just one ride, Dinozzo in the Hong Kong Classic Cup, and left with nothing but a three-day careless riding suspension, equivalent to eight meetings in Australia, to show for it.
"The positives of flying in for a big day is that you get great recognition by a broader audience, particularly if you do well, which I have, but today showed the negatives," Bowman said as he wheeled his suitcase away from the weighing room, wondering if a bit of travel fatigue may have contributed to his lapse in concentration.
"I flew from Sydney to Melbourne on Saturday morning to ride, and then to here overnight, so maybe I had a lack of concentration because of the particularly busy weekend. Even though I've managed that type of schedule before, but I'm always asking myself how I can do things better."
As another of John Moore's go-to men from Australia, Tommy Berry has also become adept at hitting the ground running and he was in town to ride Eagle Way for the trainer in the Classic Cup.
In fact, Berry's career in Hong Kong started with a Group One triumph for Moore on his very first day, albeit at the start of a late-season stint, when Military Attack won the 2013 QEII Cup.
It was not only the then 21-year-old's first day riding overseas, but his first time heading abroad full stop, and since then he has been on call for Moore when the big days roll around.
Berry produced one of the great tactical rides on Designs On Rome to upset Able Friend on Classic Cup day three years ago and won the QEII Cup on the same horse later that season.
John Moore's Booming Delight secures Derby berth
A Hong Kong Gold Cup win on Designs On Rome last year is also on Berry's big-race resume, and he returns to ride the same horse in the race on Sunday, with Bowman booked to ride Werther.
For Berry, and others, the hired gun mission is all about routine, rest and doing homework to ensure he isn't flying in blind.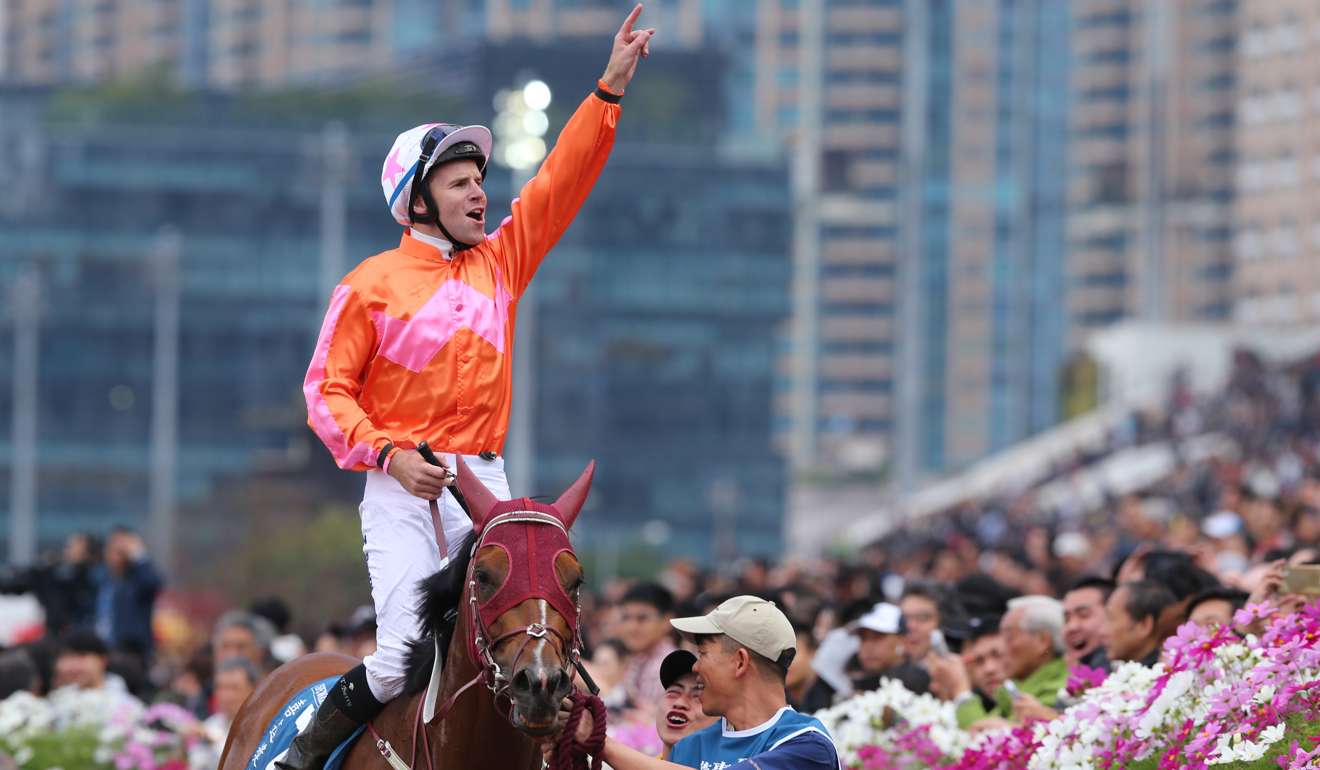 "That first time with Military Attack in the QEII was just surreal, three hours after touching down in another country for the first time I was at the racetrack getting ready, and three hours after that I was winning a Group One," Berry said.
"I've fine-tuned things a bit since then, and I seem to have the knack of going to new places, riding on new tracks and settling in really well. I really enjoy it."
Sky is Limitless for Peter Ho's Hong Kong Derby hopeful
Last year six of the 14 jockeys riding in the BMW Hong Kong Derby were flown in from overseas, owners even splurging on travel costs for riders on horses with what seemed little to no chance.
They don't call Derby day one of the show-off days for nothing and sometimes it seems that having your own big-name foreign jockey flown in on an all-expenses-paid trip is a bit of a status symbol.
The Hong Kong-based jockeys aren't missing out either though, and there are plenty of outbound missions from Chek Lap Kok to Australia.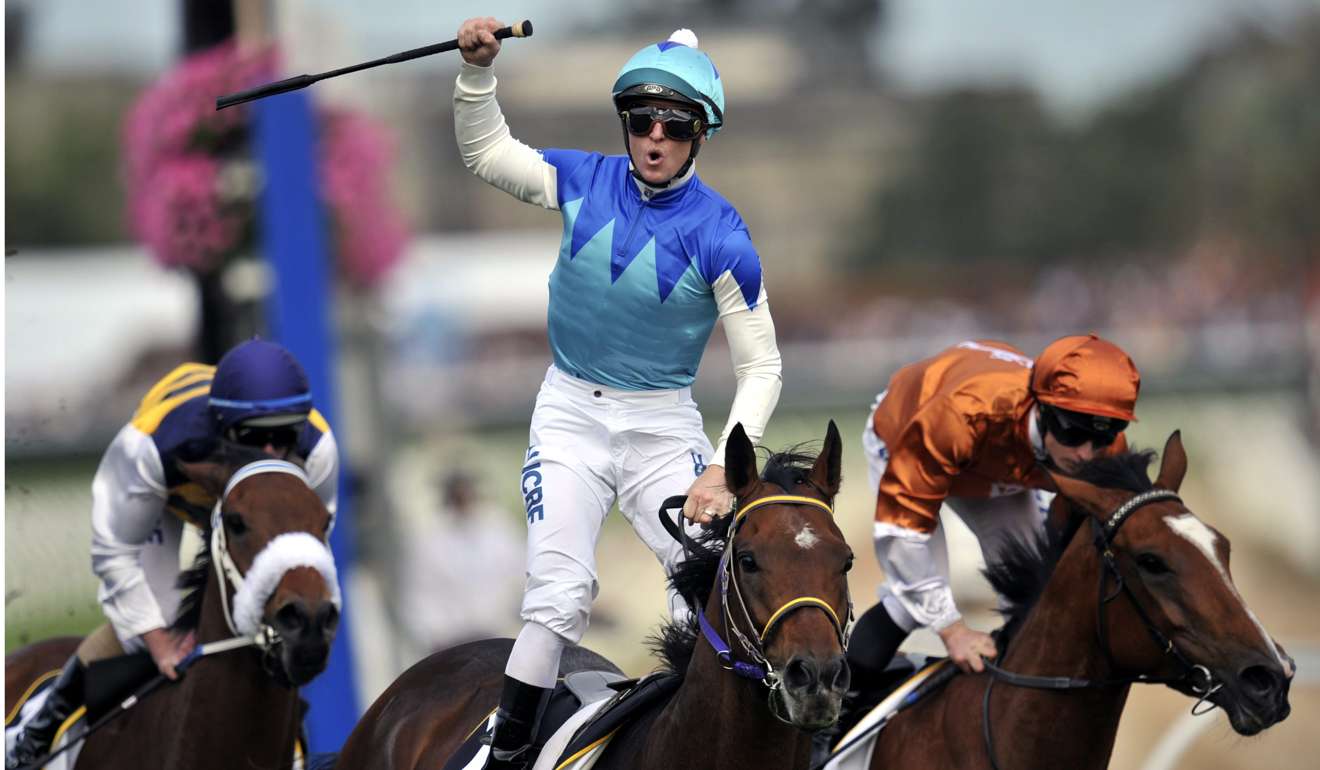 It's not uncommon these days for the likes of Joao Moreira, Zac Purton and Brett Prebble to be sharing flights back to Sha Tin on Sunday with Bowman and Berry after riding against them in Australia a day earlier.
Purton has won four Group Ones on hit-and-run missions to Australia among a host of other features, while Moreira, although sometimes criticised for his efforts down under, has won two Group Ones as well.
On Saturday, Moreira rides Property in the Blue Diamond Stakes at Caulfield for Hong Kong-based Price Bloodstock and will be ensuring he arrives well rested and well informed.
"You have to be as sharp as you can, watch as many replays as you can to be able to get on the horse and understand how it might behave," he said.