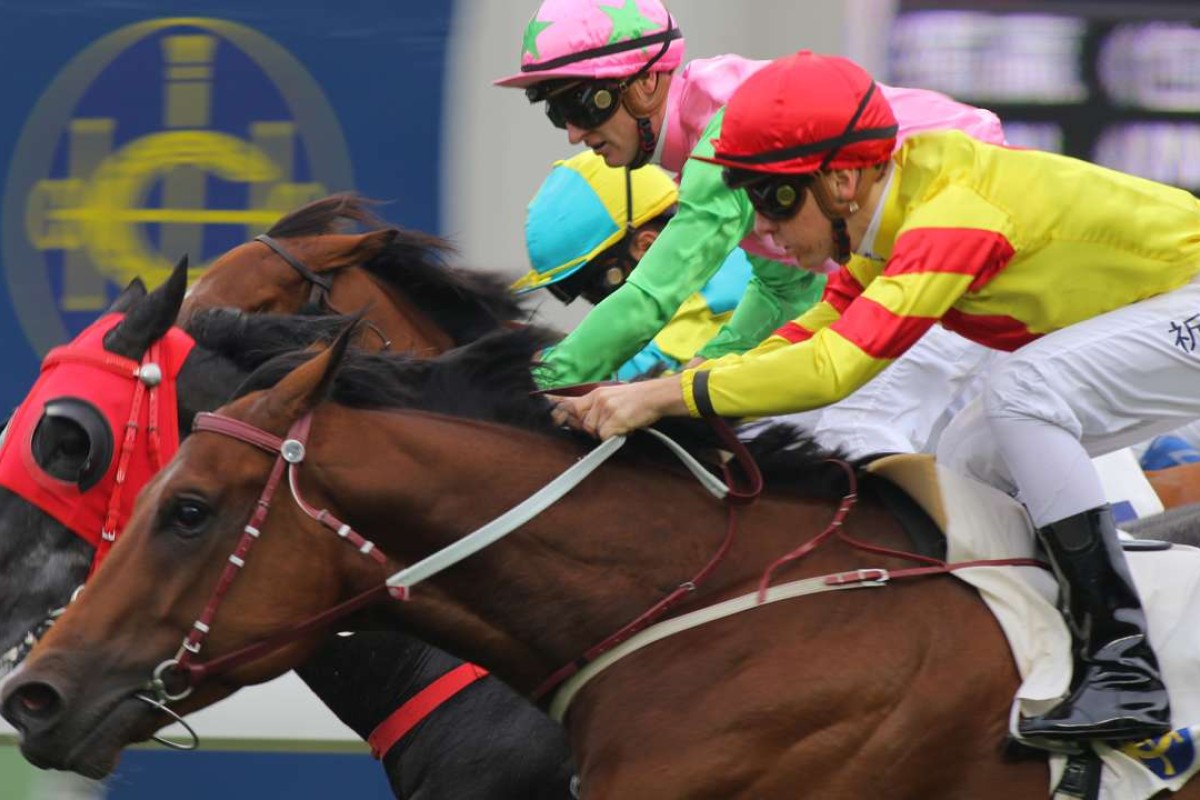 There was only one dress rehearsal for it but there was just no getting away from the Derby at Sha Tin, with the John Moore-trained Booming Delight booking his place with a third straight win while stablemate Helene Charisma rebuilt his Derby argument with a strong fifth in the same race.
The 2,000m Class Two was the same event the Moore-trained Victory Magic used as a lead-up to his Derby second placing a year ago and jockey Sam Clipperton is confident Booming Delight can run a race next month in the big one.
"I'm not saying he can beat horses like Rapper Dragon but he's flying under the radar by going to the Derby through a different path," Clipperton said.
"He's won over the course today and he won more easily than the margin. He'll run above expectations."
The sticking point for Booming Delight's prospects yesterday was a wide draw from the awkward 2,000m start but Clipperton said there had been little discussion with Moore on the tactics.
"I said to John after his last win at the mile that, for 2,000m, this horse probably needed to be ridden quietly, because I wouldn't want to fire him up by pushing forward," he explained.
Rapper Dragon defies history in dominant Classic Cup display
"And when he drew wide, there was no decision to be made. I went back, I didn't even care if he was last because I knew he was the best horse in the race and would sprint quicker than them.
"As it was, he actually got there and rounded them up too quickly. Once he got his head in front, he just waited for them and maintained that narrow margin down to the line. If he was under threat, he'd have found more and he only did what he had to do."
Sky is Limitless for Peter Ho's Hong Kong Derby hopeful
Further back in the field, Douglas Whyte had former French Group One 2,400m winner Helene Charisma running on into fifth and is keen to stick with him in the Derby.
The gelding had flopped as favourite last time out under Joao Moreira but redeemed himself with this effort and already has the rating to run in the Derby.
The ups and downs of life as a pinch-hitting jockey
"I think he was better today with an inside gate and the rail next to him. He wanted to lay in the other day for Joao and if I'd tried to come out today I think he'd have done the same," Whyte said. "So probably more than most he needs an inside draw but he will stay and you can feel he has some real talent."